Crypto.com Signs with UFC in Reported $175 Million Deal
Designating the crypto company UFC's "Official Fight Kit Partner."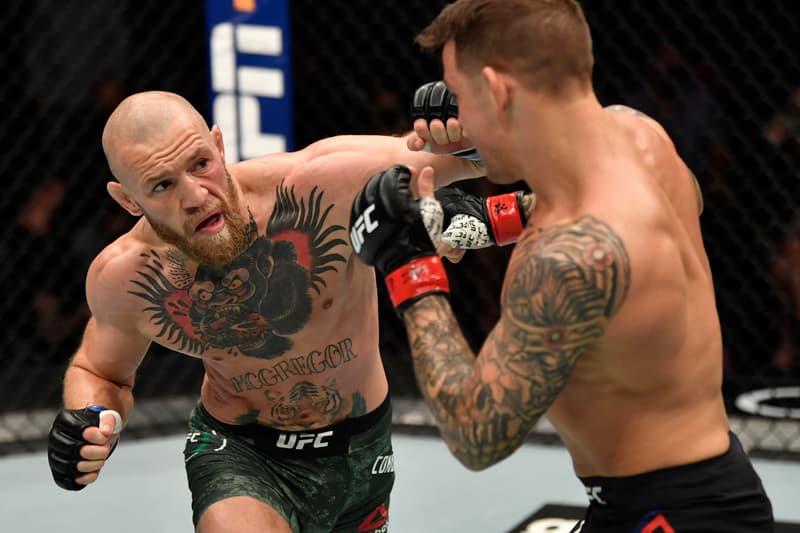 The UFC has signed a 10-year, $175 million USD partnership with cryptocurrency marketplace Crypto.com, according to people familiar with the terms of the agreement, CNBC reports. The deal marks the biggest sponsorship in UFC history.
As UFC's first-ever "Official Fight Kit Partner," Crypto.com will have logo placement on UFC apparel worn by athletes during competition, as well as by corner staff in the octagon. The first Crypto.com-branded apparel will make its debut during UFC 264 on Saturday, July 10, headlined by a third fight between Dustin Poirier and Conor McGregor.
The crypto company was also named the "Official Cryptocurrency Platform Partner" in an entirely new sponsorship category for the UFC.
"This is a partnership between two companies that are the best at what they do," said UFC President Dana White in a statement. "No company has done more to grow the popularity of combat sports than UFC, and now we're one of the biggest sports brands on the planet. We can help Crypto.com reach more people around the world through the strength of our brand."
Co-Founder and CEO of Crypto.com Kris Marszalek said that the partnership with "the fastest growing sport" would help to "accelerate the world's transition to cryptocurrency."
Just last week on Tuesday, Crypto.com struck a deal with Formula 1 as its "Official Cryptocurrency Sponsor" and "NFT Partner," reported to last five-years and total $100 million USD. The company has also partnered with the NHL's Montreal Canadiens and the Italian soccer league, Lega Serie A.
In other UFC news, an ESPN clip revealed Conor McGregor's financial impact on Las Vegas during Fight Week.