Nissin Readies Cup Noodle Ice Cream in Time for Summer
A mix of sweet and savory.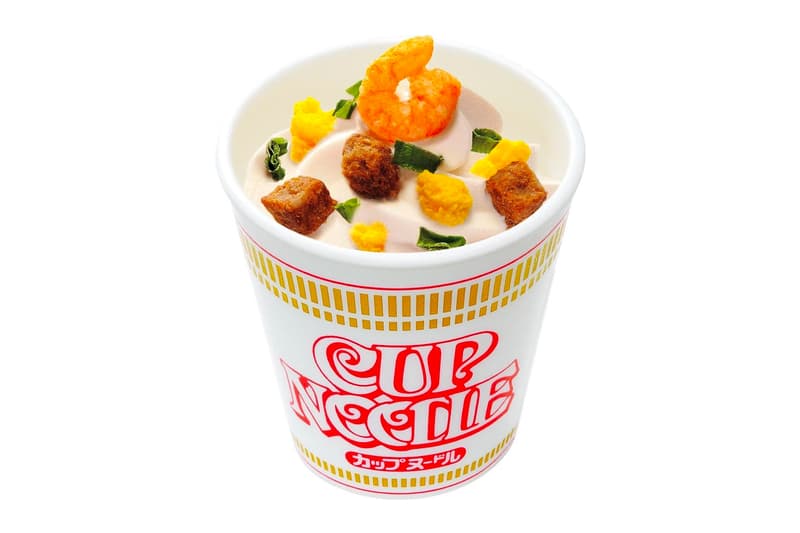 Instead of pushing innovative flavors for its Cup Noodles, Nissin is diversifying its range of products and heading into the world of ice cream — except with classic ramen toppings.
With a hybrid of sweet and savory taste, the Cup Noodle Soft Serve Ice Cream starts with a regular swirl of vanilla ice cream with all the dried ingredients found in its instant ramen – shrimp, cubes of meat, sliced green onions, small chunks of scrambled eggs.
Priced at $3.6 USD, the Nissin Cup Noodle Soft Serve Ice Cream is now available exclusively at the Cup Noodle Museum in Yokohama, Japan.
カップヌードル味のソフトクリーム!?

口に入れた瞬間、脳がバグると大好評の「カップヌードル ソフトクリーム」はカップヌードルミュージアム横浜限定で販売中!#税込400円 #ソフトクリームの日 #カレー味もあります pic.twitter.com/xXbuaFaFXn

— カップヌードル (@cupnoodle_jp) July 3, 2021
In case you missed it, Subway is giving out one million free sandwiches ahead of its menu overhaul.