ESPN Clip Reveals Conor McGregor's Financial Impact on Las Vegas During Fight Week
From doubling hotel rates to fully-booked private jets, everyone is a winner.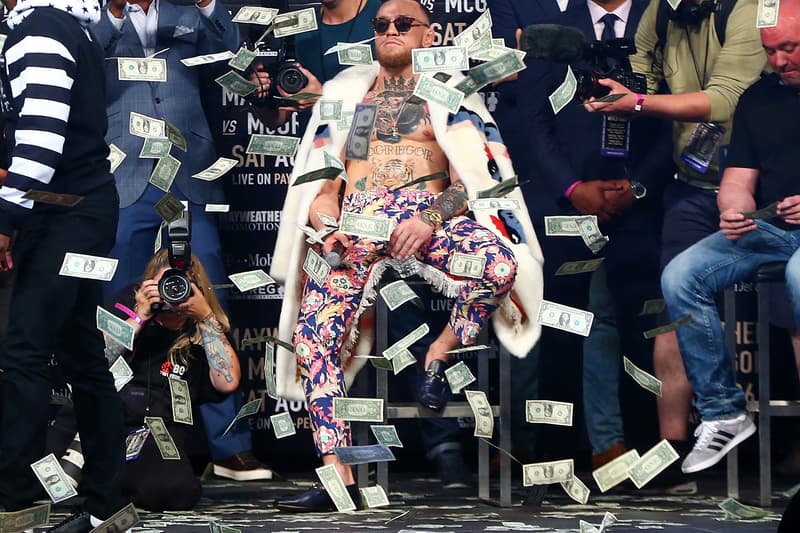 With just days left until the highly anticipated UFC 264 trilogy fight between Dustin Poirier and Conor McGregor, Dana White took to Instagram to preview one of ESPN's features on what a McGregor fight does for the city of Las Vegas.
Aside from becoming the UFC's first double champion, The Notorious is known for his insane ability to draw a crowd and his climb to becoming one of the wealthiest athletes — just ask Forbes. In the clip, several Vegas establishments like Red Rock Casino and Circa Resorts are interviewed where they compare Conor's fights to massive events like the Super Bowl or March Madness.
There's so much traffic in the city for a McGregor fight that Red Rock's suites can climb up to $6,000 USD a night, where only guests with a credit line north of $250,000 USD, or A-list celebrities can book. Getting into the city is also a nightmare as the Federal Aviation Administration requires special notices at the private airport due to the number of private jets attempting to land. The nightlife scene also sees a surge in business as Derek Stevens of Circa Resorts comments that the bars are just as busy at 4 p.m. as they are at 4 a.m.
This third fight looks to pull in even more fans than some of the biggest boxing matches. And with Conor's recent show of his old ways, even posting a DM request from Poirier's wife along with a personal "Peahead" voice message, this weekend's loaded card is going to see one of the biggest gates in MMA history.
Quoting Jay-Z's "I'm not a businessman. I'm a business, MAN" line, it's safe to say that when Mystic Mac fights in Vegas, everyone is a winner.
— Conor McGregor (@TheNotoriousMMA) July 6, 2021
In other sports news, Sha'Carri Richardson officially left off U.S. Olympic Team roster after marijuana test.