Dustin Poirier Exposes Secret on How Conor Mcgregor Can Beat Him in UFC 264
Unfazed by the former UFC featherweight champion.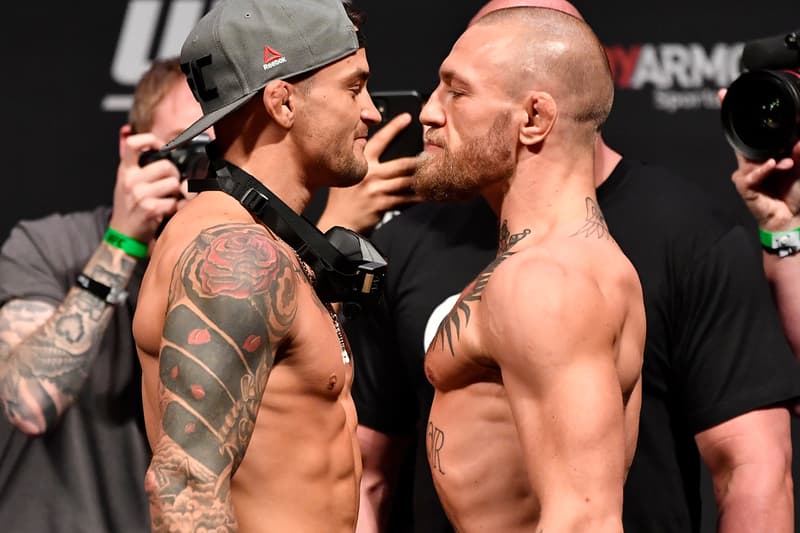 Dustin 'The Diamond' Poirier spilled the beans on how Conor 'Notorious' McGregor could beat him in the highly-anticipated UFC 264 trilogy bout.
In a recent interview with ESPN, Poirier lays down his preparation strategies, expectations and predictions for the upcoming fight at the T-Mobile Arena in Vegas. Despite the intimidation of McGregor's long list of accomplishments throughout his career, the American mixed martial artist is unfazed as he spills the best way the multi-hyphenate Irishman could beat him.
"If I was him, I would try to touch me early and keep me out of rhythm because if this thing starts to blossom into a fight in the second, third and fourth [rounds] and we start hurting in there, start having to grind it out, start getting a rhythm then I win that fight 10 out of 10 times," stated Poirier.
Though Poirier may exude a lot of confidence, he presented a respectful outlook on McGregor and his intentions for the fight.
"He's not doing this for money," Poirier explained. "He's doing this for pride, for respect, to prove that he's still an important piece of this 155lbs division. That's a dangerous man."
On the other side of the octagon, McGregor is in full predator focus for the face-off as he forks out his own predictions during an Instagram Live Q&A session.
"(I'm going to) give him a proper head kick," said McGregor. "There will be a lot of weapons produced on the night, that's for sure. He wants mixed martial arts? He's going to get it."
3 fights against me for any man is an early grave. God bless ?

— Conor McGregor (@TheNotoriousMMA) July 2, 2021
UFC 264 is set to kick off on Saturday, July 10 at 6:15 PM ET with the main event to start at approximately 12:15 AM ET. For more information on the fight, head over to the official UFC 264 page.
Fight Week!! pic.twitter.com/AdFQuZCxho

— The Diamond (@DustinPoirier) July 4, 2021
Elsewhere in sports, the Goldman Sachs algorithm predicts England to be Euro 2020 Champions.
Poll
Who do you have your money on?
Conor McGregor
Dustin Poirier