Goldman Sachs Algorithm Predicts England To Be Euro 2020 Champions
The model believes it's coming home.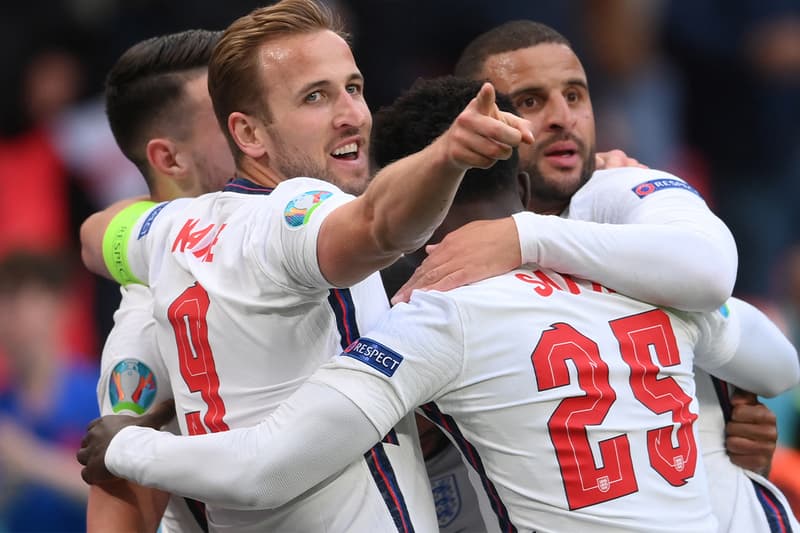 According to Goldman Sachs and a probability algorithm it built, football is (probably) coming home.
Goldman Sachs' probability model expects England to be the ultimate winners of Euro 2020, with a 57.7 percent chance of reaching the finals after first defeating Denmark 2-1. The team will then have a 31.9 percent chance of winning the tournament against Spain, which is projected to prevail over Italy also by 2-1 in extra time. The Spanish side in contrast only has a 24.6 percent chance of winning in the finals.
"With Spain winning against Switzerland (1—1, 3—1 (P)), the first semi-final on Tuesday will see Spain face Italy, where our model predicts a narrow Spanish victory," explains the firm's Christian Schnittker. "With Belgium out of the competition now, our model sees England as the favorite to win the Euros after their 4—0 win against Ukraine."
The model itself taps into over 6,000 matches played since 1980, and takes into account factors such as the strength of the squad, the team's recent form, the location of the match, and how each team performed during major tournaments.
Elsewhere in sports, NHL player Matiss Kivlenieks has died after a Fourth of July fireworks accident.