Sha'Carri Richardson Officially Left Off U.S. Olympic Team Roster After Marijuana Test
The 21-year-old track and field star was suspended for testing positive for THC.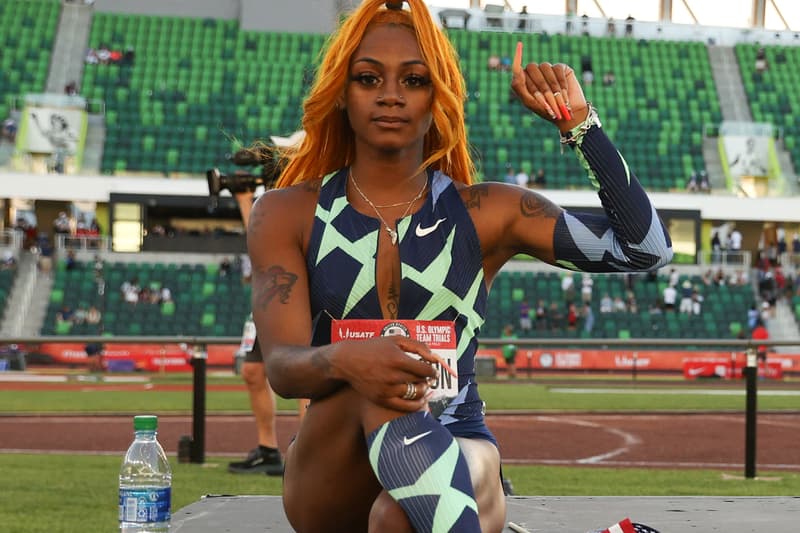 Track and field athlete Sha'Carri Richardson, previously the fastest woman in the U.S., has officially been left off of the U.S. Olympic team roster by USA Track and Field (USATF).
The 21-year-old star athlete was suspended for testing positive for THC, the main psychoactive component found in marijuana. She made waves last month after running the 100 meters in an incredible 10.86 seconds and set her sights on winning a gold medal at the upcoming 2021 Tokyo Olympics.
The U.S. Anti-Doping Agency said in a statement last week that Richardson had accepted her one-month suspension for an anti-doping violation. Her competitive results obtained on June 19, including her Olympic qualifying results at the Team Trials, have also been disqualified.
The USATF posted their official Olympic team roster on Tuesday, with Richardson's name notably absent. The list includes 81 first-time Olympians and headliners including five-time Olympians Allyson Felix (400m) and Abdi Abdirahman (marathon). The team's youngest athlete is 17-year-old Erriyon Knighton (200m) from Florida.
In a statement to The Hill, USATF said that it was "incredibly sympathetic" toward Richardson's plight and agreed that the World Anti-Doping Agency rules related to marijuana use "should be reevaluated."
"First and foremost, we are incredibly sympathetic toward Sha'Carri Richardson's extenuating circumstances and strongly applaud her accountability — and will offer her our continued support both on and off the track," USATF told The Hill. "While USATF fully agrees that the merit of the World Anti-Doping Agency rules related to THC should be reevaluated, it would be detrimental to the integrity of the U.S. Olympic Team Trials for Track & Field if USATF amended its policies following competition, only weeks before the Olympic Games."
Dozens of athletes and celebrities have come forward to support Richardson, arguing that marijuana should no longer be labeled as a prohibited substance.
On Saturday, Richardson lamented that she would not be able to compete in the Olympics, but promised her fans that she would return as a world champion next year.
I'm sorry, I can't be y'all Olympic Champ this year but I promise I'll be your World Champ next year ??⚡️.

— Sha'Carri Richardson (@itskerrii) July 4, 2021
In other news, Matiss Kivlenieks, goaltender for the NHL's Columbus Blue Jackets, died on Sunday as a result of an errant fireworks blast.