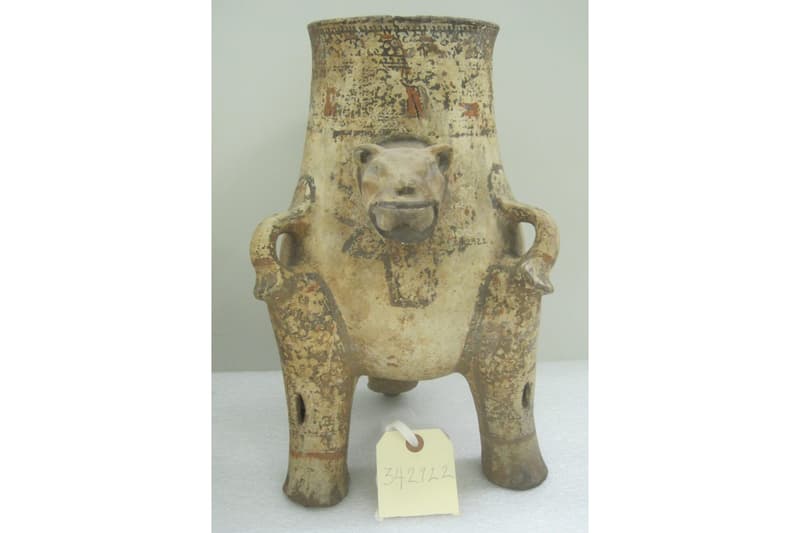 Brooklyn Museum Repatriates 1,300 Pre-Columbian Artifacts to Costa Rica
After being held at the New York-based institution for 80 years.
---
The Brooklyn Museum is voluntarily repatriating 1,300 artifacts back to the National Museum of Costa Rica.
Amongst the many valuable artworks included, there is a range of pre-Columbian sculptures and vases, to tools, ceramic vessels and figurines. The repatriation effort first started back in October of 2020, when the Brooklyn Museum sought to return these valuables on its own accord — without request or any sort of judicial process.
Going back nearly a century, the artifacts first belonged to a railroad magnate by the name of Minor Keith, who first unearthed the items between the late 19th Century and early 20th Century at numerous banana plantations he owned across Costa Rica. Subsequently, the Brooklyn Museum was gifted a portion of this collection in 1931 and went on to purchase more in 1934 — years after Keith's death.
"Completing this collection is of utmost importance for the National Museum of Costa Rica," said its director, Rocío Fernández. "With it, a part of the cultural heritage of our country returns." Visitors can rejoice in viewing this collection soon in an upcoming exhibition. Elsewhere in art, a Picasso painting found in a man's closet has sold for $150,000 USD.