Russia And France Are Feuding Over Rights to the Word 'Champagne'
Both countries want to use the term exclusively for locally-produced wines.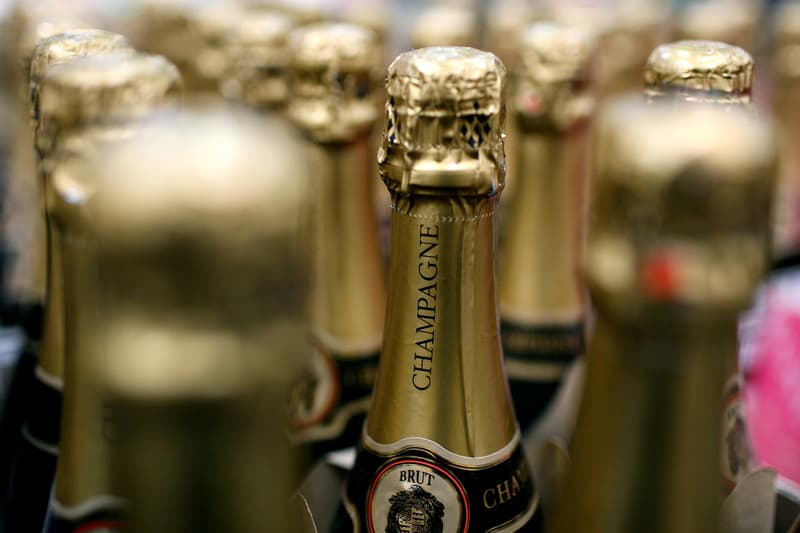 Russia and France are feuding over what the word "champagne" refers to.
According to Associated Press, Russia has been using the term "shampanskoye" (champagne in English) to refer to a range of locally produced sparkling wines since the Soviet era. Meanwhile, France has closely guarded the term "champagne" to refer only to wines produced in the Champagne region in northeast France for decades.
Champagne is protected under France's Appellation of Controlled Origin system, according to AFP, that is supposed to give them exclusive rights to the term in countries that follow the EU-based agreement.
But Russia is not a signatory to the agreement, and on Friday, Russian President Vladimir Putin signed a new law requiring all foreign producers of sparkling wine to describe their products as such on the back of bottles. The law allows Russian shampanskoye makers to continue using the term exclusively.
France's champagne industry group responded to the controversy on Monday, calling on its members to pause shipments to Russia, Reuters reports. "The Champagne Committee deplores the fact that this legislation does not ensure that Russian consumers have clear and transparent information about the origins and characteristics of wine," Maxime Toubart and Jean-Marie Barillere, the group's co-presidents, said in a statement.
"The Champagne name is protected in more than 120 countries," they added.
In other news, Pabst Blue Ribbon recently released a limited-edition 1,776-pack of beer to celebrate America's birthday.