Conor McGregor Breaks Leg in Dustin Poirier Trilogy Fight
An anticlimatic end to the highly-anticipated main event.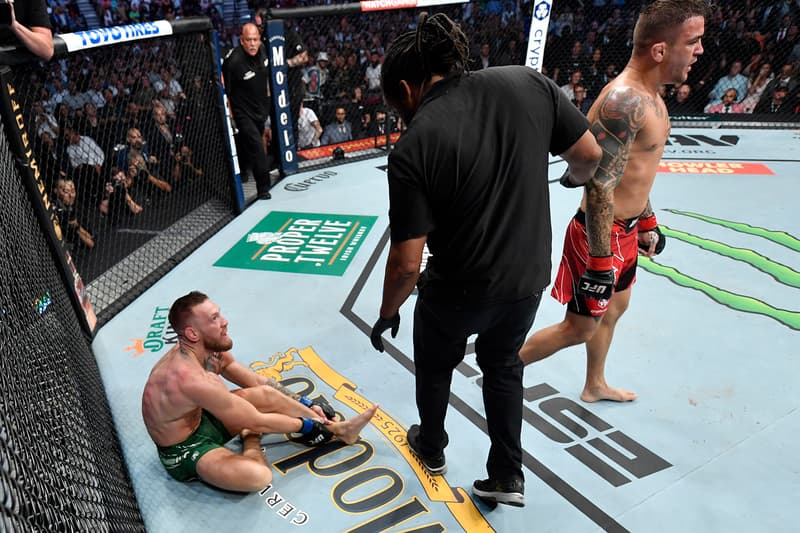 Despite coming into the fight noticeably different, Conor McGregor was once again delivered an unwanted end for his trilogy fight with Dustin Poirier at UFC 264.
In the final moments of a competitive first round, the two fighters met for a striking exchange which saw the two miss but "The Notorious" falling back in pain. The Irish MMA superstar broke his leg after stepping back to reset after throwing a left hand. Referee Herb Dean immediately stepped in and called an end to the fight due to doctor stoppage.
The anticlimactic end to the highly-anticipated end to the main event shocked fans in attendance at the T-Mobile Arena in Las Vegas, Nevada. Conor McGregor and Dustin Poirier continued to be at outs with one another following the stoppage leading many to wonder if their rivalry will be over with the unfortunate ending to the trilogy fight.
View this post on Instagram
In case you missed it, catch a live feed recap of Conor McGregor vs. Dustin Poirier III.