Gymnast Rhys McClenaghan Debunks Tokyo Olympic's "Anti-Sex" Bed Rumors
That's one strong cardboard bed.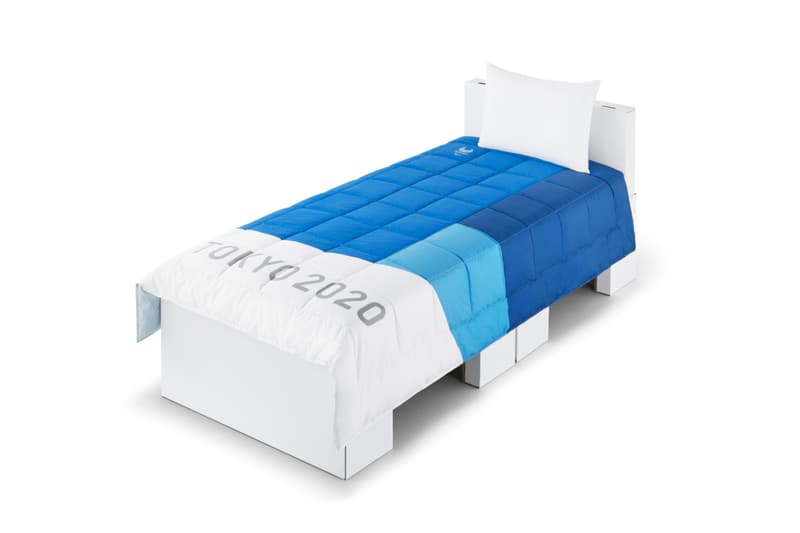 Designed to be the environmentally friendly sleeping option for some 18,000 athletes in the Olympics and 8,000 in the Paralympics, Tokyo is staying firm that the cardboard construction was not intended as a sex deterrent.
While the rumors have already made headlines after the first case of COVID-19 in the Olympic Village, Irish gymnast, Rhys McClenaghan, has taken to Twitter to debunk the theories on the sustainable paper beds. In the video, the Olympian describes the rumors to be "fake news", before giving the bed a few heavy jump tests.
The beds may not be intended to discourage sex, an activity that some 70-75 percent of Olympians take part in during the games, but the lack of free condoms sure is. Traditionally, condoms are dispensed for free to prevent the spread of diseases amongst countries. Over 100,000 condoms are usually given away to athletes where the Tokyo Olympics increased its numbers to 160,000. Unfortunately, the condoms that were ordered will not be given away during the games but instead offered up after the games as souvenirs — this was directly explained as a preventative measure for the spread of COVID-19.
"Anti-sex" beds at the Olympics pic.twitter.com/2jnFm6mKcB

— Rhys Mcclenaghan (@McClenaghanRhys) July 18, 2021
YOLO pic.twitter.com/pr2eDmslB5

— Paul Chelimo???? (@Paulchelimo) July 17, 2021
In other sports news, John Cena shocks WWE fans with a return announcement at Money in the Bank.