Audi Unveils the 400 HP RS3 Sportback and Sedan
The hottest of hot hatchbacks returns, and this time it doesn't hold back.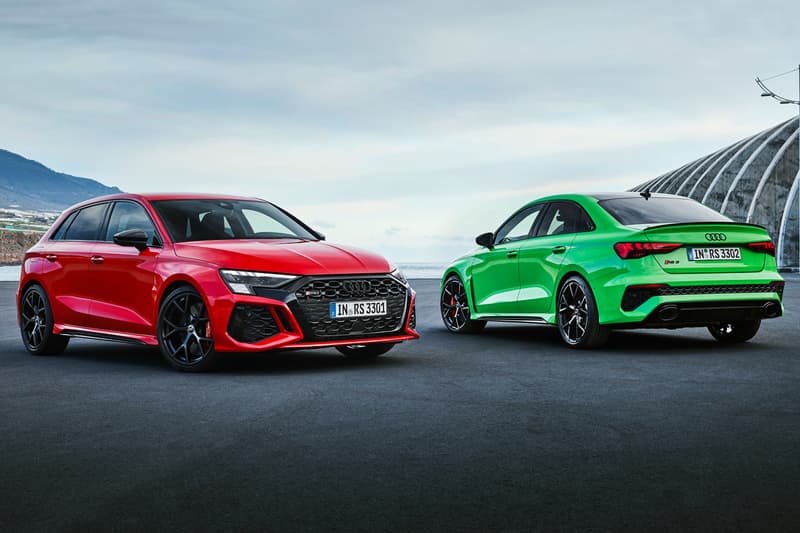 1 of 10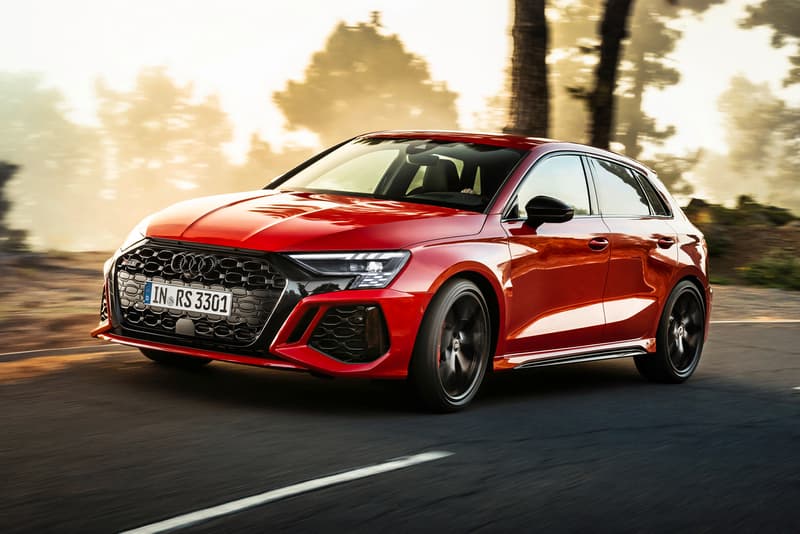 2 of 10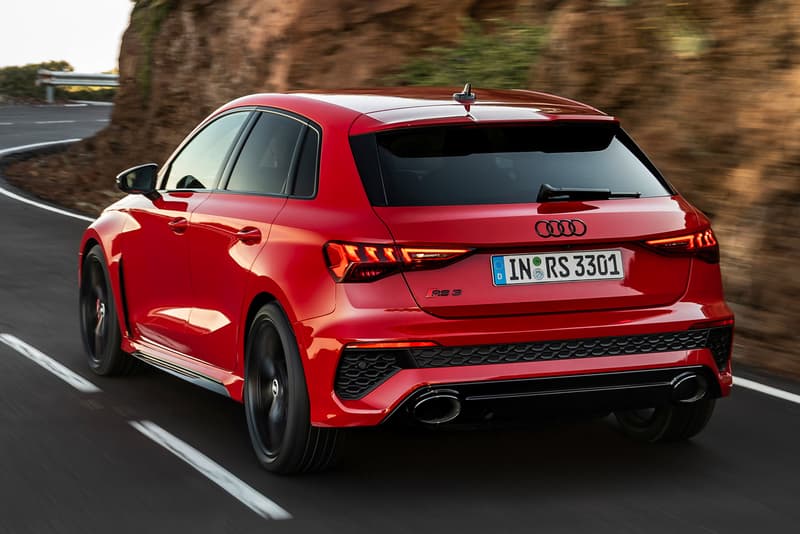 3 of 10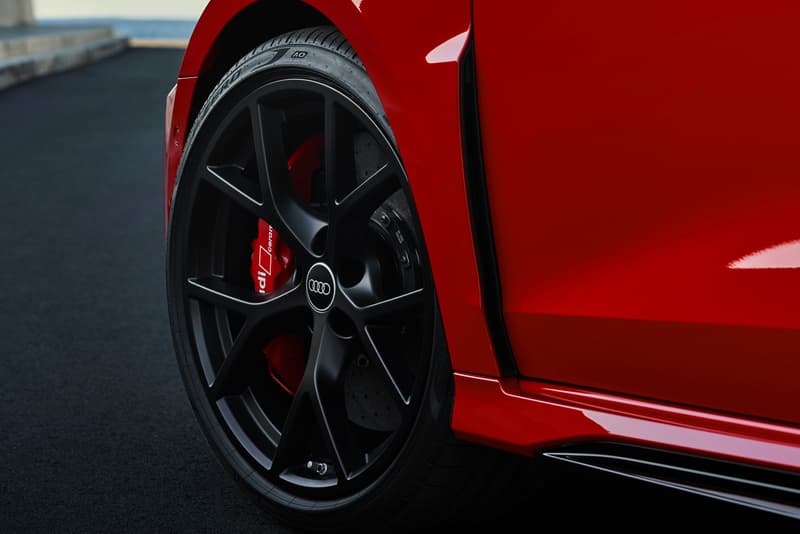 4 of 10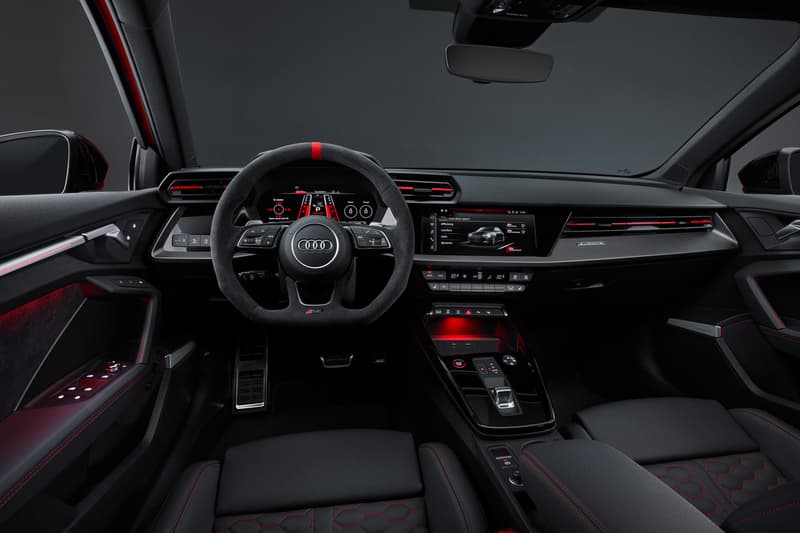 5 of 10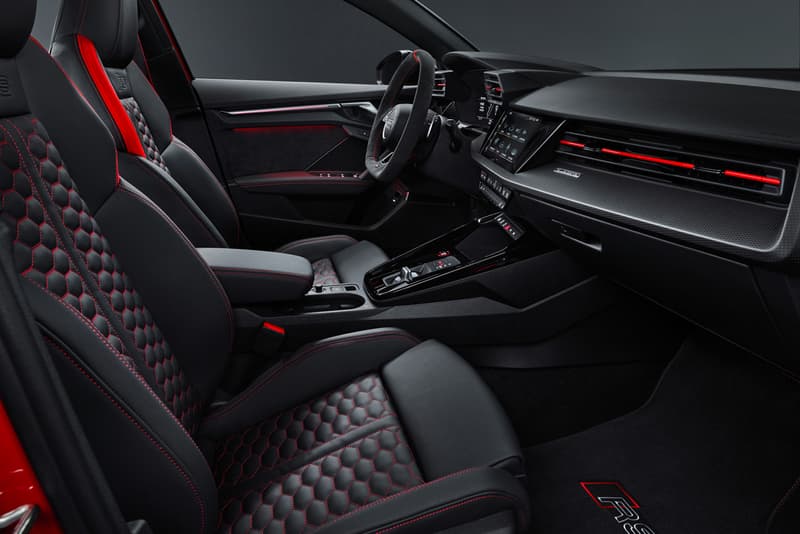 6 of 10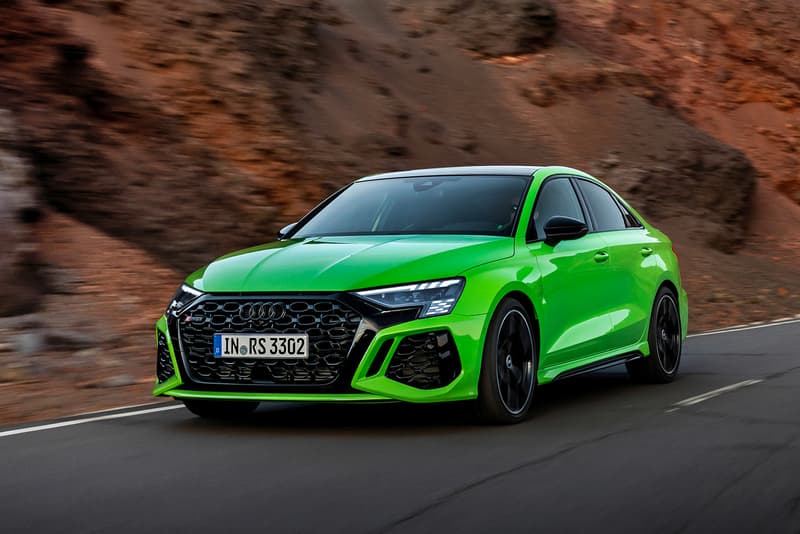 7 of 10
8 of 10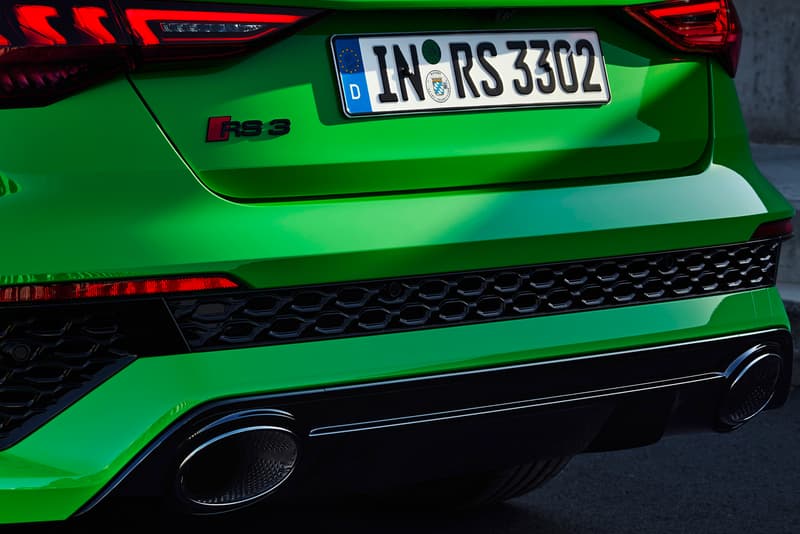 9 of 10
10 of 10
The new Audi RS3 Sportback and Sedan is here, and yet again the German marque has pulled all the stops to make what is undeniably one of the best hot hatches around.
For 2022, Audi fits the RS3 with a 2.5-liter five-cylinder turbocharged engine that's good for 400 HP and 500 Nm of torque, or enough power to send the Quattro-equipped rocket to 62 MPH in just 3.8 seconds. An optional "RS Dynamic" pack will de-limit the top speed to allow it to reach 180 MPH, and stopping the car (with this pack) is a huge set of ceramic brakes.
Everything on the RS3 has been tightened or neatened up to make it even more poised and aggressive. For example, a seven-speed dual-clutch transmission has shorter shifting times and a sportier gear ratio spread, making for harder accelerations off the mark. All the sound is emitted via a variable system, meaning noises can be heightened or quietened as per your liking, and to add to the fun, Audi has fitted a new electronically-controlled multiple disc clutch on the rear axle that sends different amounts of torque to the rear wheels for better handling (and to help the new "Drift Mode").
Furthermore, the suspension has been revised and can be upgraded to the "RS Sport Suspension Plus" version which has adaptive damper control, which means the suspension will self-tune as you drive to give you the best response and driving experience.
Audi's last few updates are, of course, the styling. Sticking with its new design language, the RS3 sports a much larger honeycomb grille alongside larger air intakes. You get wedge-shaped LED headlights and LED taillights including dynamic turn signal lights as standard or Matrix LED lights as an optional extra, and of course, more air vents appear all around for a much more aggressive look. Rims come in the form of 19-inch cast wheels in a 10-Y spoke design or the optional 5-Y "RS"-branded spokes, while inside you'll find all the mod-cons such as a 12.3" virtual cockpit, a 10.1" touch display infotainment area, and lots of carbon fiber and "RS" components.
The new Audi RS3 models will be available for pre-order in Europe sometime this month and will be launched more widely from fall. The Sportback costs from €60,000 EUR and the Sedan will cost from €62,000 EUR (approx. $70,600 — $73,000 USD). Find out more online or at your nearest Audi dealership.
In case you missed it, check out Kevin Hart's restored Mustang in the latest issue of DRIVERS.