Tokyo 2020 Olympics Using Cardboard Beds for Athletes
Which will be recycled after the games.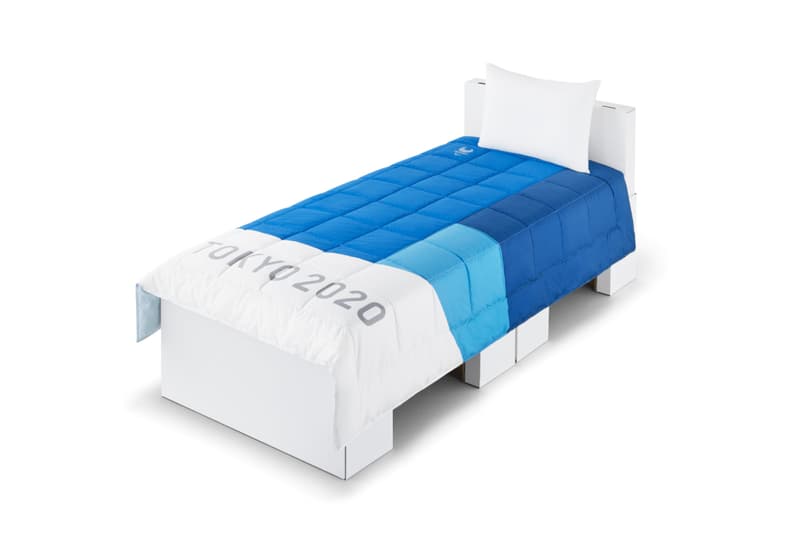 With the 2020 Olympic and Paralympic Games coming up this summer, host city Tokyo has just unveiled recycled cardboard beds that the althetes will be sleeping on.
The bed frames have been crafted from recyclable cardboard, while the mattresses for the beds will be formed of polyethylene materials that will be reused for plastic products after the events. The beds will be 2.10 metres long and the manufacturers say they will be able to support a weight of about 200kg, which is more than any athlete weighed at the 2016 Olympics in Rio. 18,000 beds will be needed for the Olympics, and 8,000 for the Paralympics. Following the games, the mattresses will be recycled into plastics.
The environmentally conscious sleeping arrangements were put on display for the media for the first time on Thursday at a mock apartment in the Tokyo 2020 headquarters. The apartment units, located in Tokyo Bay, will then be sold privately following the games, with prices starting at around ¥50 million JPY (approximately $456,000 USD). Check it out above.
In addition to the cardboard beds, the 2020 Tokyo Olympic medals have also been fashioned entirely out of recycled consumer devices, while the Olympic torch is made from aluminium waste and the podiums from recycled household and marine plastic waste. Even the electricity used during the event will come from renewable sources.
With people all over the world pushing for more sustainable efforts, the 2020 Tokyo Olympics looks to be starting off on the right foot. The Tokyo Olympics take place between July 24 and August 9 2020 and the Paralympics from August 25 to September 6.
In more design news, Modernica exhibition showcasing Takashi Murakami, BAPE and more rare collaborations to be held in Paris.