Catch a Glimpse of the Revolutionary De-Aging Technology From 'The Irishman'
Showcasing before and after sequences of Robert De Niro, Al Pacino, and Joe Pesci.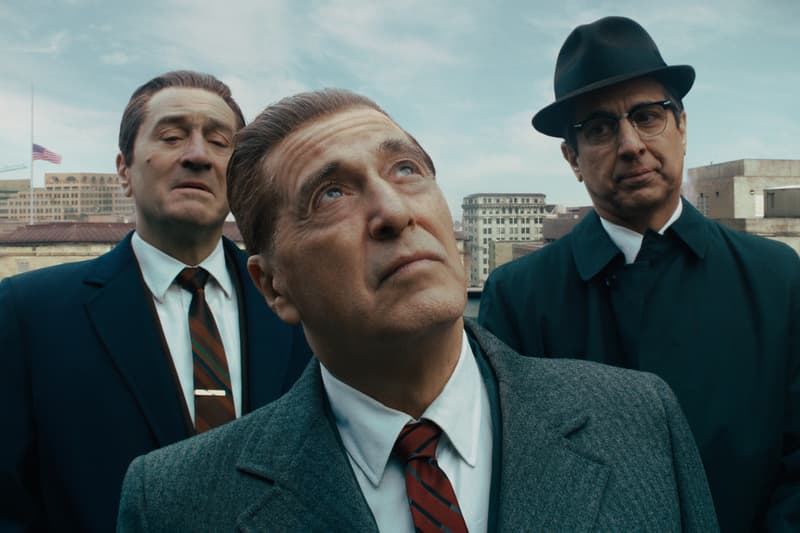 One of the most talked-about films of 2019, Netflix and Martin Scorsese's highly-acclaimed The Irishman soared to the top of the year's releases thanks in part to a star-studded cast featuring Robert De Niro, Al Pacino, and Joe Pesci. Due to the film's timeline, the gangster film titans underwent a remarkable special effects transformation that de-aged the iconic actors.
Thanks to a massive budget of nearly $150 million USD, Scorsese changed the appearance of the actors in order to make them look younger, utilizing special CGI technology that rejuvenated the mafiosos appearance, all of which are over the age of 75. In order to eliminate the physical restrictions of the roles, Pablo Helman of Industrial Light & Magic (ILM) — who previously worked with Scorsese on Silence — developed a new de-aging technique that allowed for them to look as if in their thirties and forties.
In other de-aging films like Ang Lee's Gemini Man, Will Smith wore digital dots and a camera in order to articulate the CG imagery. De Niro refused such a notion, forcing Helman to figure out another method: he developed software that utilized 3D data in order to render the actors as younger versions of themselves.
Speaking with Vanity Fair back in December, Helman shared how the data was retrieved:
We designed a three-camera rig that we called the three-headed monster. The center camera was the director camera—the camera that Marty looked through. The other two cameras to the left and to the right were what we called witness cameras. Between the three cameras, we would get all the information we needed to re-create that performance.
You can take a glimpse of the results via the embed below, and if you haven't already, catch The Irishman on Netflix now. In case you missed it, the film also appeared in our top 10 movies of 2019.
"The irishman" a couté plus de 150 millions de dollars, et la plupart de cet argent a été utilisé pour rajeunir les acteurs. ???pic.twitter.com/6dE6kmTXUS

— ? Lesmeilleurescenes ? (@meilleurescenes) January 8, 2020