Rolls-Royce Wants to Fully Decarbonize Jet Engines by 2050
Sustainable biofuels will help lower CO2 emissions, helping Rolls-Royce become net-zero.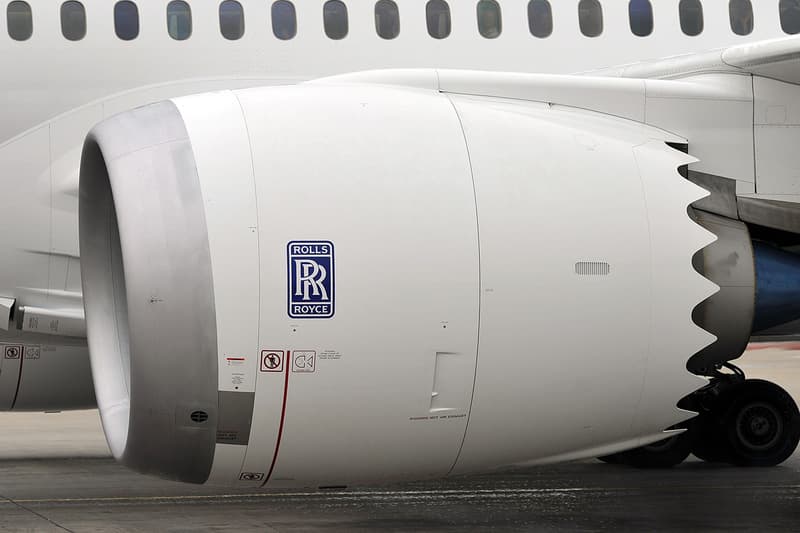 The aviation industry contributes roughly two percent to all the greenhouse gases that continue to warm up the planet, and now Rolls-Royce (the third biggest producer of jet engines in the world) has announced its plans to decarbonize its engines.
Aviation is one of the only markets that struggle to keep up with the advancements of electric battery-powered travel because of the way batteries work: they are heavy, expensive, and currently are only suitable for short-haul flights due to the range available. So, to tackle this, Rolls-Royce has set out plans to achieve net-zero carbon emissions by making all of its jet engines run on renewable fuels, as opposed to fossil-derived fuels (such as kerosene) that power them today.
Setting its target for 2050, Rolls-Royce kicks things off by making jet engines that will run off sustainable aviation fuel (SAF) by 2023. However, this still won't be a big enough change, as these fuels will only make up around 10 percent of the total consumption used by airplanes by 2030.
SAF is made from crops such as willow and algae, as well as waste products like food, meaning it's sustainable and doesn't contribute to the atmosphere's CO2. However, it's also five times more expensive than the fossil fuels that power jets right now, so getting the mixture right is key to Rolls-Royce's net-zero goal.
It will mix the fuels together as far as regulations will allow (currently limited to 50/50), but Rolls-Royce says, "We are playing an active role in advocating for this [mix of fuel] to rise to 100 percent." These biofuels will play a considerable part in decarbonizing long-haul flights, and overall, the modification of Rolls-Royce's jet engines to use and comply with this fuel could reduce carbon emissions by up to 70 percent.
Speaking on this plan in more detail, Rolls-Royce CEO Warren East said, "Our products and services are used in aviation, shipping, and energy generation, where demand for power is increasing as the world's population grows, becomes increasingly urbanized, more affluent, and requires more electricity." He added, "These sectors are also among those where achieving net-zero carbon is hardest."
In related news, Volvo is exploring the use of fossil-free steel for its next concept car.