Dave Chappelle and Joe Rogan Announce Two-Night Co-Headlining Arena Shows
Taking place this September.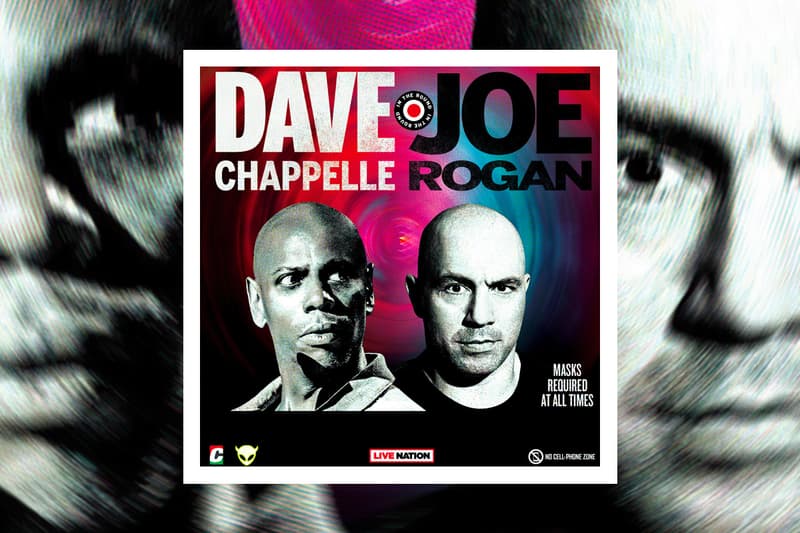 Dave Chappelle and Joe Rogan are set to share the stage for a pair of co-headlining shows this September.
The two-night event will take place at the Bridgestone Arena in Nashville, Tennessee and at the Smoothie King Center in New Orleans, Louisiana on September 3 and September 4 respectively. Audience members will be required to wear masks for both shows. Cellphones, cameras and any recording devices will not be allowed inside the venue; these items will be secured in Yondr pouches that can be unlocked at the end of the show, or if guests need to access the items during the show, they can go to designated Yondr unlocking stations in the lobby. Audience members caught with a phone will be immediately ejected. The Nashville show will require a mobile-only ticket while the New Orleans event will need a print-at-home ticket.
Earlier this May, Chappelle spoke on The Joe Rogan Experience where he touched on walking away from Chappelle's Show, his dislike for interviews, social issues and his new podcast, The Midnight Miracle.
Tickets for Dave Chappelle and Joe Rogan's shows go on sale on June 25 at Ticketmaster.
In related news, Dave Chappelle brought out guests like A$AP Ferg and De La Soul for a surprise concert to mark the end of the 2021 Tribeca Film Festival.