David Harbour Reveals 'Stranger Things' Is "Wrapping up in a Certain Direction"
Also touching on the importance of season four taking place outside of Hawkins.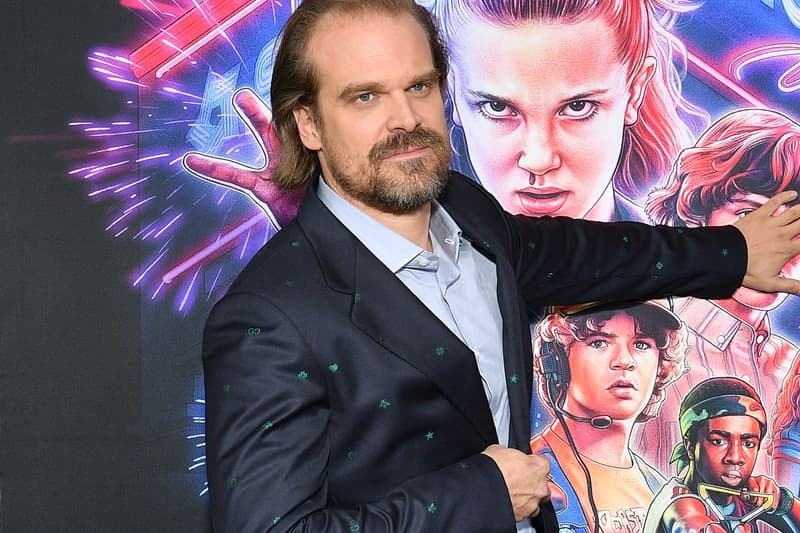 Stranger Things staple David Harbour hinted that the beloved Netflix show is "wrapping up in a certain direction."
In a new interview with Collider, the actor, who portrays Jim Hopper, briefly talked about the significance of the upcoming season's new setting. "I mean, it's bigger, that's the first thing. In scope, in scale, even in the idea that we're not in Hawkins anymore. We, locale-wise, we're bigger," Harbour explained. We're introducing new stuff, but we're also tightening and wrapping up in a certain direction to make it have a clear, clean specific, and definite ending at some point, which I can't really talk about."
He also added that season four is his favorite, praising the writing for this genre. Harbour shared, "[Season 4] is really my favorite season. I just love it. The scripts always get better and these guys, they started out, and Season One is so tight and good and intimate in a certain way, it's so good. And these guys go in different directions, of which the fans have multiple takes on, but I will say, the writing continues to be of its particular, specific genre, whatever they're doing each season is just extraordinary. And this, again, we top it. Like I feel it's a big, beautiful season. I can't wait for people to see it."
Stay tuned for an official release date.
Elsewhere in entertainment, Netflix ordered a workplace comedy series about the Los Angeles Lakers front office.