Netflix's 'Godzilla Singular Point' Anime Series Is Premiering Globally on June 24
Here's a breakdown of each of the 13 episodes.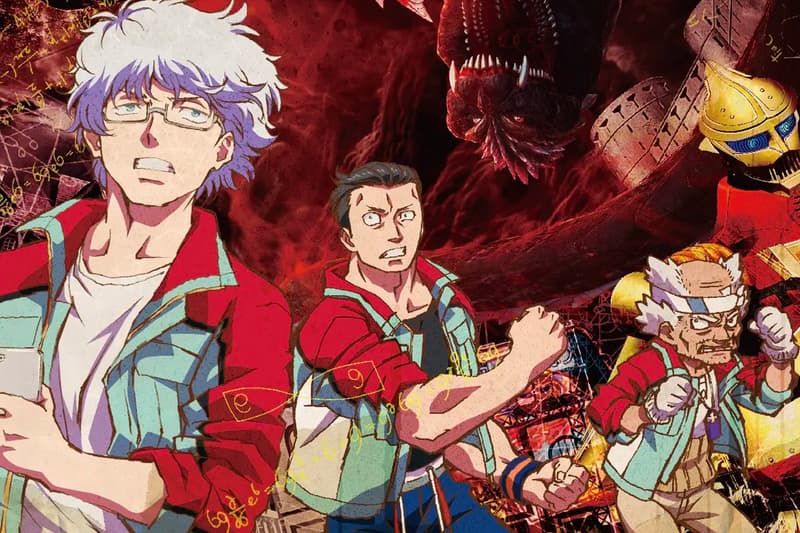 Netflix is gearing up for the global release of the Godzilla Singular Point anime series. After a successful launch in Japan and Mexico, the streaming giant is looking for an even bigger reaction with its global audience as the June 24 premiere date approaches.
The 13-episode series sees My Hero Academia's Bones studio in partnership with studio Orange (Beastars, Land of the Lustrous) as the producers, and Studio Ghibli's Eiji Yamamori leading in the animation department. Directing the series is Atsushi Takahashi of Doraemon the Movie 2017: Great Adventure in the Antarctic Kachi Kochi.
Netflix's description reads, "Brought together by a mysterious song, a grad student and an engineer lead the fight against an unimaginable force that may spell doom for the world…" Fans of Godzilla can head over to Netflix on June 24 to watch the original series.
Read below for a brief overview of each of the 13 episodes.
Episode Overview:

Episode 1:
Jacks-of-all-trades Yun and Haberu investigate sounds emanating from an empty mansion. They locate the source nearby, while Mei hears the same tune.

Episode 2:
Yun, Goro and their robot Jet Jaguar clash with a hostile pterosaur-like kaiju, Rodan. Mei travels to Tokyo to meet with a world-renowned researcher.

Episode 3:
A legion of Rodan swarm towards Nigashio. The Otaki Factory crew scramble to lure them away from the city, but soon find themselves surrounded.

Episode 4:
Yun and Haberu deduce that Misakioku may be linked to the Rodan incursion. Mei attends Li's lecture in Dubai, where the professor reveals new material.

Episode 5:
Salunga emerges from the depths of the Upala research station shrouded in red dust. Meanwhile, Yun observes Anguirus exhibiting an uncanny ability.

Episode 6:
Mei discovers a mysterious code in Professor Ashihara's research. The Otaki crew confront Anguirus as part of the city's extermination efforts.

Episode 7:
Following a group of Manda, a giant kaiju makes landfall in Tokyo. Red dust forces Mei and Professor Li's flight to London to divert to Milan.

Episode 8:
Ground forces under the command of Matsubara respond to Godzilla's attack on Tokyo. Now in London, Mei attempts to decipher Ashihara's research.

Episode 9:
Godzilla continues to advance on Tokyo, covering the city in red dust. The Otaki crew rushes to rescue a person ensnared by spider-like kaiju.

Episode 10:
Back at Ashihara's mansion, Yun and Haberu attempt to decipher the professor's research using Jet Jaguar. In India, Lina takes Mei to meet with BB.

Episode 11:
Before heading to the Super Dimension Calculator, BB offers Mei a view of the Singular Point. The Otaki crew leave for Tokyo to destroy Godzilla.

Episode 12:
Mei learns of a large explosion triggered by Ashihara's calculator long ago. Kanoko gives Matsubara the Orthogonal Diagonalizer to use against Godzilla.

Episode 13:
Mei, BB and Pelops II attempt to prevent the Catastrophe, but Salunga ambushes them. Meanwhile, the Otaki crew make their final push toward Godzilla.
In other anime news, My Hero Academia previews season 5 "Internship at Endeavor's Agency" arc.