Dave Chappelle Closes Tribeca Film Festival With Surprise Performances From A$AP Ferg, Q-Tip and More
The revered comedian premiered his new documentary 'This Time This Place' at the annual film festival.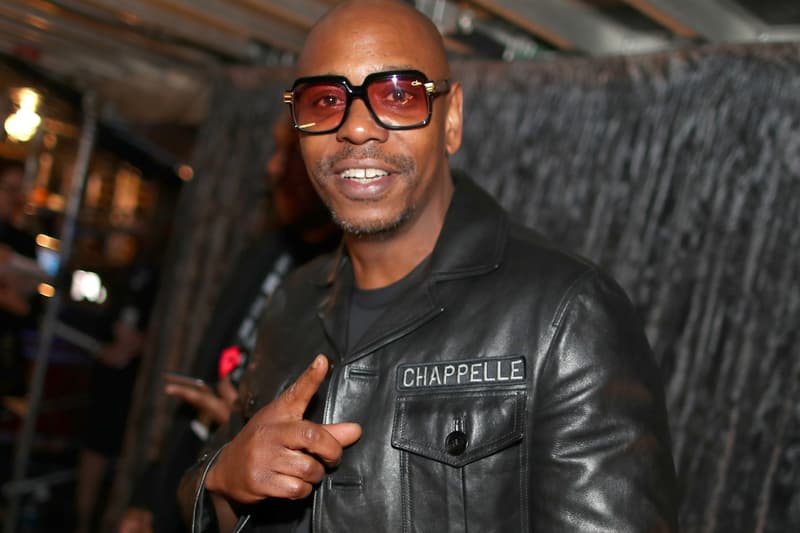 To close out the 20th Tribeca Film Festival, Dave Chappelle brought out some of his friends from music to surprise attendees with a 30-minute concert.
The comedian was reportedly joined by A$AP Ferg, Q-Tip, Ghostface Killah, De La Soul, Redman, Talib Kweli and DJ Clark Kent, and since attendees did not have any phones on them during the event, there are no photos or videos available. "Commit to being kind to one another," Chappelle said at the end of the festival. "They cannot break us apart, no matter what our country says, no matter what any corporation says. We will help each other get through tough times. New York City, I love you so much."
Chappelle presented his documentary, This Time This Place, at the annual film festival with filmmakers Julia Reichert and Steven Bognar. "We live in a small town in Ohio," Bognar told the audience, which had a headcount of about 6,000 people. "We have a neighbor. His name is Dave. We seem him at the grocery store." The two then explained that Chappelle reached out to them in 2020 about the possibility of "documenting his experiment to carefully bring back live events during quarantine."
"I literally just knocked on their door the same way Black people do when they're having barbecues," Chappelle shared. "'Hey, I'm having a barbecue. Can I borrow some hotdogs, neighbor?'"
Bognar added that it was actually Chappelle's idea to hold the event at Radio City Music Hall, with Reichert calling him a "visionary." She added, "The fact that it's Juneteenth is very meaningful to Dave." Tribeca Festival director Jane Rosenthal also confirmed that this was the first time in 18 months that the event was indoors and at full capacity, "We've all been through a lot. To see people and hear people in person is amazing."
After the documentary's credits rolled, Chappelle revealed that he was "shocked" to see how New York City was slowly living again. "I drove around today," he told the audience. "I was shocked to see streets full again. People living their lives and peeing, like they do in the summertime."
"I'm so grateful we all survived this, and I'm so sorry for any of you who lost someone or lost something due to this pandemic. But man, let's get up. Let's get up."
Elsewhere in music, DaBaby, Logic and GoldLink lead this week's Beset New Tracks.