Dave Chappelle Set to Premiere New Documentary at Tribeca Film Festival
'Untitled' will focus on Ohio during the pandemic and the nationwide response to George Floyd's murder.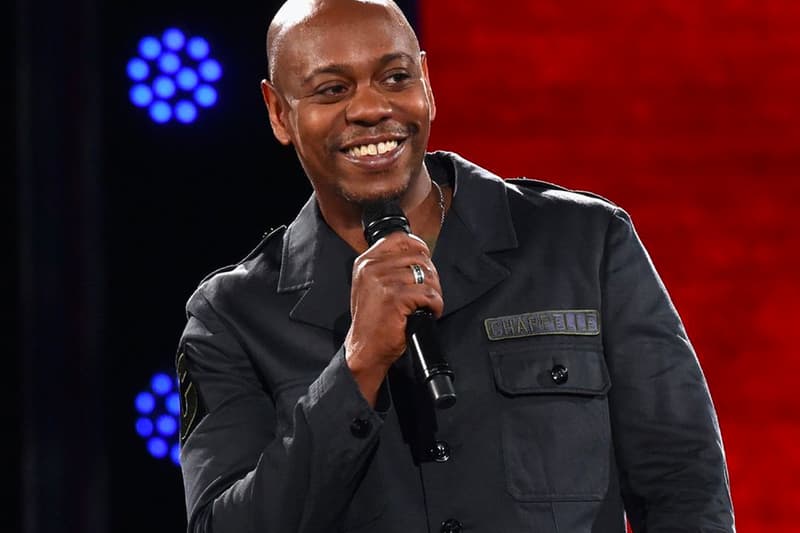 Dave Chappelle will debut his new documentary on the closing night of the 2021 Tribeca Film Festival.
In a press release Chappelle said, "Premiering our film at Tribeca and closing out the festival at Radio City Music Hall is a big honor. Our film is about courage and resilience, something New Yorkers can relate to."
The doc, currently billed as Untitled: Dave Chappelle Documentary follows the comedian as he provides his home of Ohio with economic and comic relief during the global pandemic, and into the nationwide response to George Floyd's murder. The film hopes to give audiences a glimpse of the challenges those in rural Ohio face during the coronavirus, as well as the emotions that erupted following the fatal instances of police brutality. The documentary also highlights the young leaders within the community who have demonstrated grit and perseverance during this time, organizing weekly rallies and marches.
The world premiere of Dave Chappelle's documentary is set as Tribeca's closing night film, taking place on June 19 at New York City's iconic Radio City Music Hall. The premiere closes out the 20th anniversary celebration of the film festival, as well as marks the first time Radio City Music Hall will re-open since the beginning of the pandemic.
Tickets for the film are available to purchase on Ticketmaster starting May 28. Prices range from $65 to $105 USD.
In other news with comedians, Seth Rogen recently called out others in the trade for complaining about cancel culture.