Rick Ross Says He and Drake Are Adamant on Dropping Collab Album
Previously sharing that the two have genuinely talked about a partnership.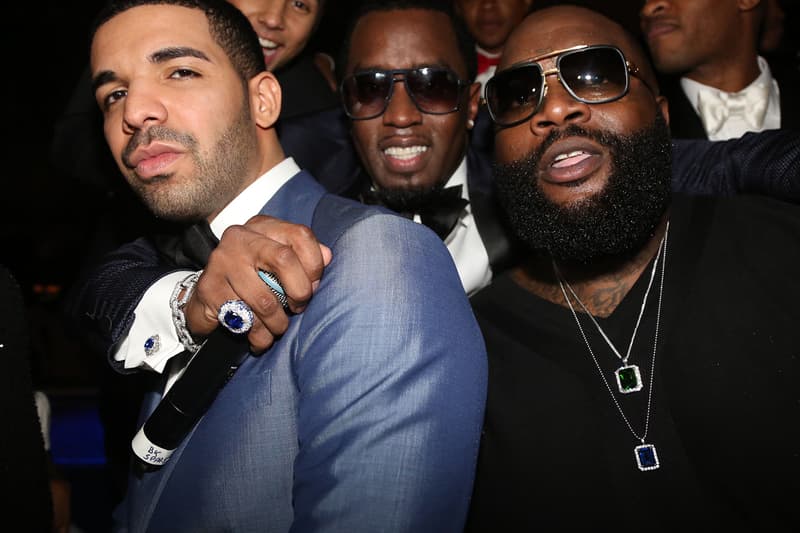 Although a collaborative album between Rick Ross and Drake could still be a ways away, the Maybach Music head shared that they are both determined to release a body of work together.
In a recent interview, Rozay shared that "everything is aligning" as the two of them wrap up their individual solo albums. "Well, me and Drizzy, we may have spoken within the last 48 hours," he said. "But it's only so much I can say other than this is the closest or the realest he's ever been. He's wrapping up his project and I'm in the same space."
Ross further stated, "So the timing and everything is aligning. It's something that we really want to give to the streets, on some real sh*t. So, it's looking real solid. That's the most I can say."
The Biggest Boss also shared in a previous interview with Miasia Symone that he and Drizzy have genuinely talked about releasing a collab album, "After our latest release, his incredible project that he released … 'Lemon Pepper Freestyle,' we had that [album] conversation and it's most definitely under serious consideration, real talk."
While nothing is set in stone in terms of their joint record, fans can look forward to the release of Drake's Certified Lover Boy and Ross' forthcoming album soon.
Elsewhere in music, Dame Dash responded to the lawsuit filed by Roc-A-Fella over his alleged attempt to sell the Reasonable Doubt NFT.