The Hunt for "Red October": Seller Claims StockX Lost his Nike Air Yeezy 2s
After he sold the ultra-rare size 9 shoe for a handsome $9,200 USD.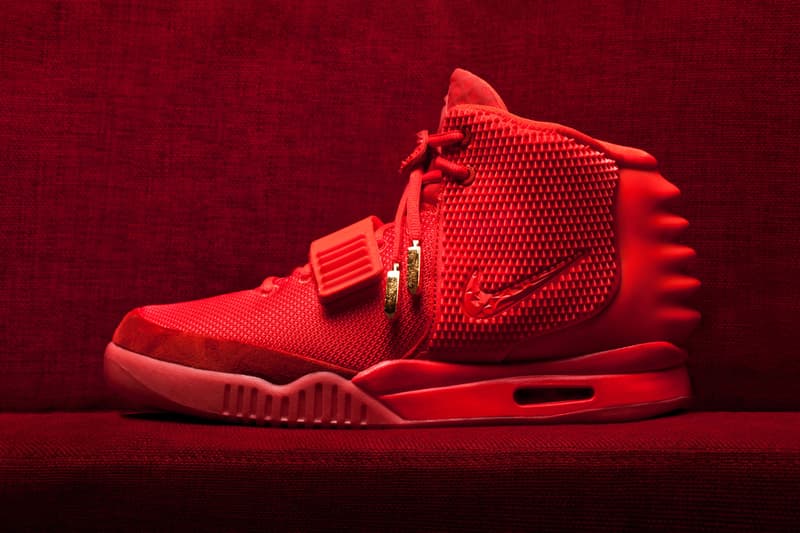 The thought of shipping a valuable sneaker off to a resale platform only to have it get lost is a though bone-chilling enough to keep any sneakerhead up at night. Of course, it's an incredibly rare occurrence — but it recently happen to UK-based Twitter user san_nimat, and on one of the rarest shoes imaginable: Kanye West and Nike's Air Yeezy 2 "Red October" from 2014, a shoe that's sold on StockX for $8,602 USD, $9,200 USD and $12,300 USD in June 2021 alone.
As seen in san_nimat's Tweets below, he sold the shoe on StockX and it was received for processing at one of the company's warehouses. Two weeks later, the seller received an email from StockX stating that his shoe didn't pass an authentication processes because what the warehouse received was was a "random pair of shoes with the label for this sale," per an email from one of the brand's customer service representatives. The representative then said that starting a claim was not an option as the shipping box didn't appear to have been tampered with in transit. Quizzically, there was also no offer from StockX to send the shoes back — standard procedure after a sale is rejected.
san_nimat refuted StockX' claims, saying that the situation was "impossible" and demanding a further investigation. At the time of writing, the Twitter thread in question seems to indicate that StockX is having a senior manager investigate the matter further to try and reach an amicable resolution. Many other Twitter users responding to san_nimat's Tweet have raised the possibility that the shoe was stolen, either by a UPS employee (StockX's shipping partner) or by a worker when it arrived at the warehouse. Of course, without any real proof that it was indeed the "Red October" that he shipped, san_nimat is in a precarious position.
Horror stories like crushed shoeboxes, incorrect shipments, fake sneakers or refused sales have long been commonplace across social media, though when compared to the sheer volume of shoes and clothes that resell sites process — tens of thousands of items a day — there's a microscopic chance of anything going wrong. However, due to the near five-figure value of the Air Yeezy 2 "Red October," this tale is a touch more startling than most.
Someone at @stockx has lost my Yeezy 2 Red October's

Very fishy as pictures are always taken of the item and returned if there was an issue, not binned. pic.twitter.com/3ZySgiiDfl

— San (@san_nimat) June 22, 2021
Elsewhere in the world of footwear, lucky raffle winners are receiving their pairs of the Travis Scott x Sony PlayStation x Nike Dunk Low.