Unboxing: Ruffles® Creates a Custom Sneaker Inspired by Knights' Armor
Limited to 10 pairs and designed by the Shoe Surgeon.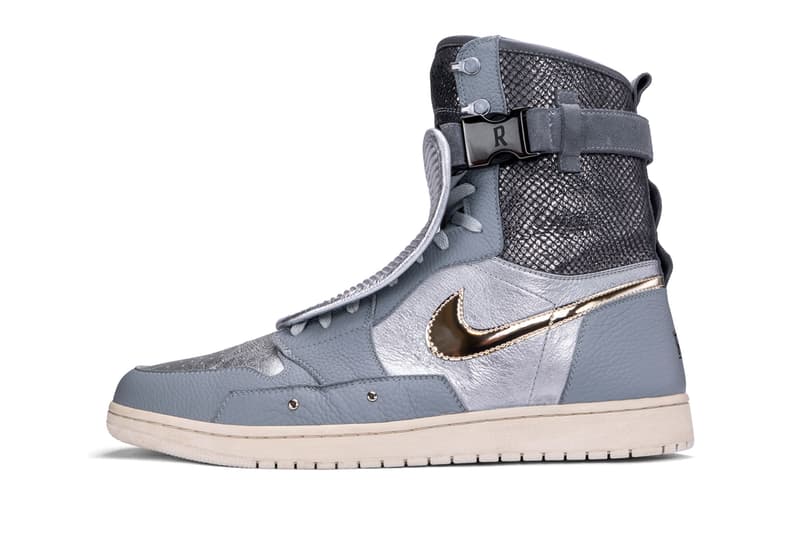 For those looking to add an extremely exclusive offering to their footwear collection, Ruffles® has created a custom sneaker, designed by the Shoe Surgeon, called the Armored Ridge Tops. Limited to just 10 pairs, the kicks will be available through a giveaway on the brand's website. While getting a pair of these original sneakers is no easy feat, HYPEBEAST is providing fans with a royal unboxing experience to take a closer look at the shoes.
View this post on Instagram
The Ruffles® Armored Ridge Tops are an original sneaker from the potato chip purveyor and famed customizer that's designed to have a medieval look. Packaged in a bold white and blue box with a gothic-inspired font, these high-top sneakers are constructed from a gray two-toned textured leather. A futuristic diagram on the inside of the box shows the panels that make up the Ruffles® Armored Ridge Tops as well as the additional elements that wearers can modify onto the shoe.
Inspired by a knight's shield, the sneaker comes with a unique ridge lace cover that provides extra protection while wearing the shoe. Additional elements like a buckled strap with a "R" logo provide a hint of Ruffles® branding for those who want to represent their favorite snack. Other medieval elements of the shoe include a treatment on the textured leather that looks like chain mail and metallic rivets to complete the shiny, armored look. Featured in a commercial from Ruffles® titled "Ruffles Without Ridges," the Ruffles® Armored Ridge Tops are available exclusively through a giveaway, which is open until June 25.
Check out the Ruffles® Armored Ridge Tops in the unboxing video above before heading to the brand's website to enter the giveaway. By entering the giveaway, fans are also able to score other prizes from Ruffles® including merchandise, snacks and more.