Dozens of McDonald's Temporarily Shut Down Over BTS Meal Frenzy
Restaurants were overcrowded by the influx of requests for the popular K-pop meal deal.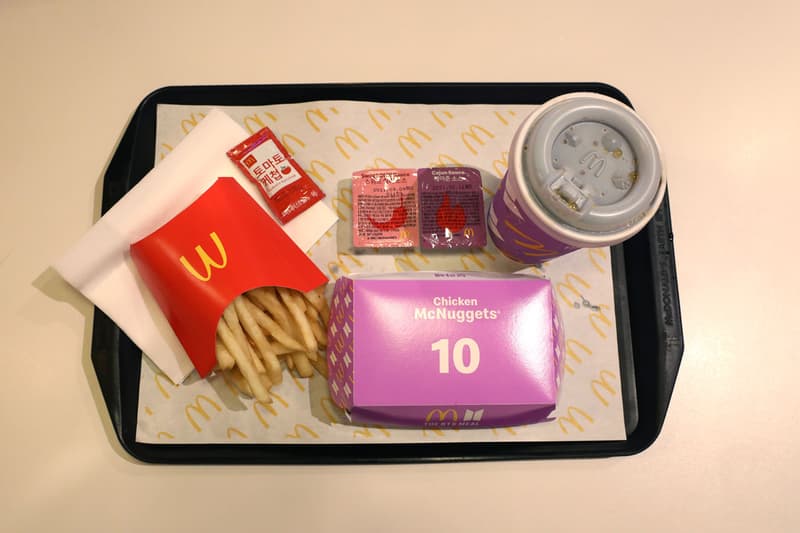 Dozens of McDonald's stores were forced to close throughout Indonesia this week after an influx of orders of the popular BTS meal deal launched fears of a new COVID outbreak.
According to AFP, McDonald's stores in Jakarta and several other cities were forced to shutter after they were packed with delivery drivers picking up the BTS McDonald's Artist Meal, which consists of a 10-piece Chicken McNuggets, medium Fries, medium Coke and Sweet Chili and Cajun dipping sauces.
"I don't want Semarang to be in the COVID-19 red zone again," said Fajar Purwoto, the head of the public order agency in the Central Javanese city, according AFP.
Photos taken by the outlet showed dozens of local delivery drivers crowding one location.
More than a dozen Indonesian McDonald's outlets were temporarily shuttered Wednesday over COVID-19 fears as the chain's new BTS meal deal sparked frenzied buying from fans in the K-pop mad country. (AFP photos) | via @AFP pic.twitter.com/2PNE5AtfOO

— The Philippine Star (@PhilippineStar) June 10, 2021
According to the BBC, some drivers reported waiting over two hours to collect their orders. Police in Jakarta issued a statement saying that 32 McDonald's locations temporarily closed in the capital city due breaches of COVID restrictions that limit business capacity and mandate social distancing.
The meal honoring the best-selling artists has become overwhelmingly popular across the world. Some fervent K-pop fans have been selling BTS meal packaging on eBay while others have turned the cardboard boxes into shrines. One McNugget found in a BTS meal shaped like an Among Us crew member sold for $99,997 USD on eBay.
Last month, the K-pop supergroup shattered their own previously-set record for the biggest YouTube music video premiere in history.