Fans Are Now Enshrining McDonald's BTS Meal Packaging
After washing and drying them.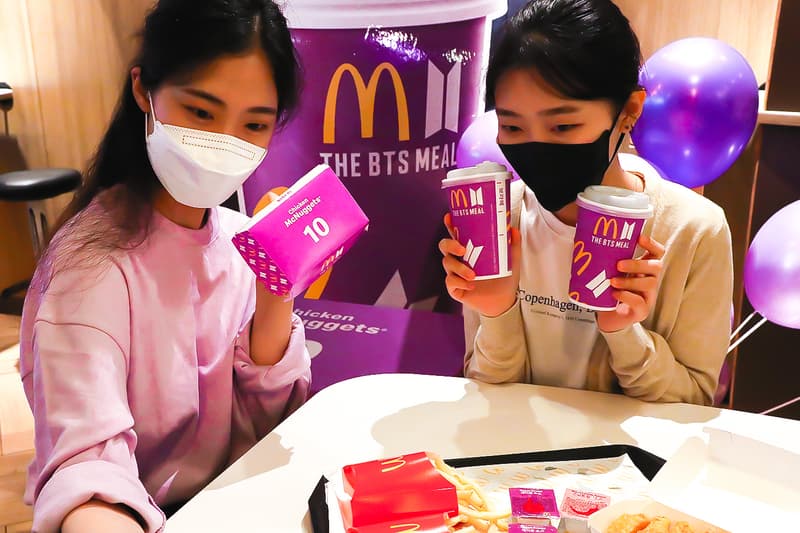 While some people are selling BTS Artist Meal packaging on eBay, true BTS ARMY fandom members are now enshrining the packaging they receive with their signature order.
Rushing to get their hands on collaboration between the K-pop supergroup and McDonald's, fans in Malaysia have been queueing up in person and crashing both the McDonald's delivery app and online delivery service.
Fans have also taken things to another level by washing, drying and framing the packaging for the 10-piece Chicken McNuggets, medium Fries, medium Coke, and Sweet Chili and Cajun dipping sauces found in the BTS Meal. Other fans have brought their own containers to try and keep the purple BTS packaging in pristine condition.
Check out some of the enshrined McDonald's BTS Meal packaging below.
Alhamdulillah my foods arrived!!! They separate the b bag so it wont be oilly??. Have a nice day mcd crew here. I love you #BTSMeal pic.twitter.com/Rg95G8T2FN

— 바 나나 진 ? (@bananaseok_ilov) May 26, 2021
For more food and beverage news, the BTS McDonald's McNugget shaped like an Among Us Crewmate sold for $99,997 USD.