K-Pop Megastars BTS Announce Exclusive McDonald's Meal
The special artist menu will include two South Korean-inspired dipping sauces.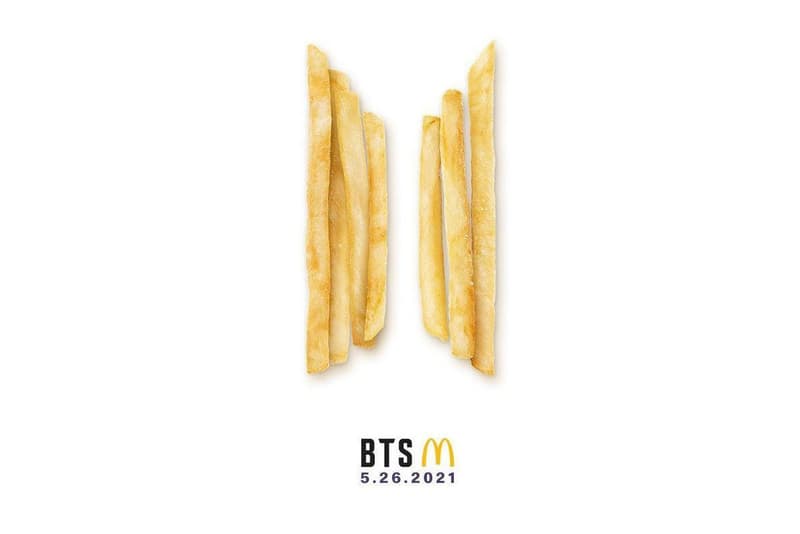 Following high-profile partnerships with J Balvin and Travis Scott, McDonald's is launching another show-stopping artist meal with K-Pop superstars BTS. The world-conquering South Korean boy band will soon launch a brief menu of signature items at the fast food chain, complete with some special sauces.
According to McDonald's, the BTS meal features the best-selling seven-member group's favorite items: 10-piece Chicken McNuggets, medium french fries and a medium Coca-Cola. The crown jewels of this collaborative selection are the exclusive Sweet Chili and Cajun dipping sauces that have never been released in America. They're a nod to some regional delicacies offered by McDonald's restaurants in South Korea. Note that Mcdonald's offered Sweet Chili sauce years ago but it since discontinued the flavor outside of regional locations.
— McDonald's⁷ (@McDonalds) April 19, 2021
Immediately after McDonald's announced its latest artist meal, BTS die-hards began trending "Oreo McFlurry" on Twitter in reference to a fan-favorite clip of BTS member V (Kim Tae-hyung) ordering a quick bite at an American McDonald's in January 2020. However, the sweet treat is apparently not part of BTS' McDonald's menu.
American fans can get their hands on BTS' McDonald's meal on May 26, before it begins arriving at global McDonald's chains throughout early summer. Though McDonald's has only teased the meal itself (and the band members singing McDonald's famous jingle), expect collaborative merch to accompany the menu akin to McDonalds's previous collaborative meals.
An even more exclusive burger collaboration recently arrived in Russia by way of Vetements' exclusive vegetarian combo meal.