Kevin Feige Reveals 'WandaVision' Title Took Inspiration From Spike Lee's 'BlacKkKlansman'
Calling the story "the weirdest connection ever."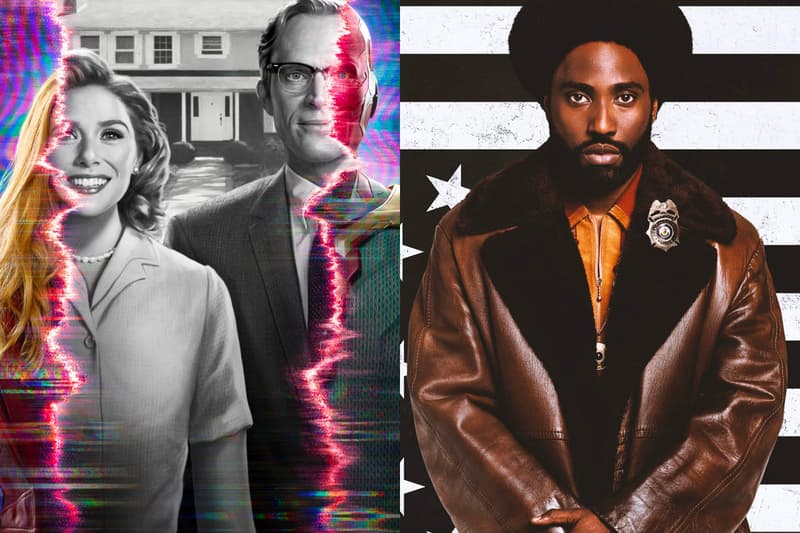 Marvel Studios president Kevin Feige shared in a new interview that the title of WandaVision was heavily inspired by Spike Lee's 2018 film, BlacKkKlansman.
Speaking to Rolling Stone, he revealed that he managed to come up with show's title during a formal lunch in 2018. "I didn't want to call the show Wanda and Vision or The Scarlet Witch and Vision," Feige said. "I was at the AFI [American Film Institute] luncheon in 2018 and I remember looking at the board where it listed the top 10 films and seeing BlacKkKlansman. I remember thinking, 'How cool is that? They just mushed those two words together and the audience just accepts that as a title.' So I thank Spike Lee for making BlacKkKlansman. I know that's the weirdest connection ever, but that's how it came about."
Feige also explained that the idea of fusing old sitcoms with the MCU started around the time they were filming Avengers: Infinity War and Endgame. "And while we were in Atlanta shooting those two films together, there was a cable channel in the hotel where I was staying that every morning had Leave it to Beaver and My Three Sons. Rather than watching the news in the morning, I just had that on," he explained, adding that he "found great comfort in old sitcoms" and that they were "so soothing." He added, "The way those people had a problem and got to figure it out, man, you think 'everything will be OK today,' as we head out to whatever production issue we were having. I also started showing my kids The Brady Bunch. So I started to become fascinated with the idea of being able to play with that genre in a way that could both subvert what we do at Marvel and subvert what those shows were.
Elsewhere in entertainment, the Spider-Man: No Way Home trailer might be releasing this week.