G-SHOCK Unveils Multi-Sensory Hidden Coast Series
Designed to explore unknown coastal regions.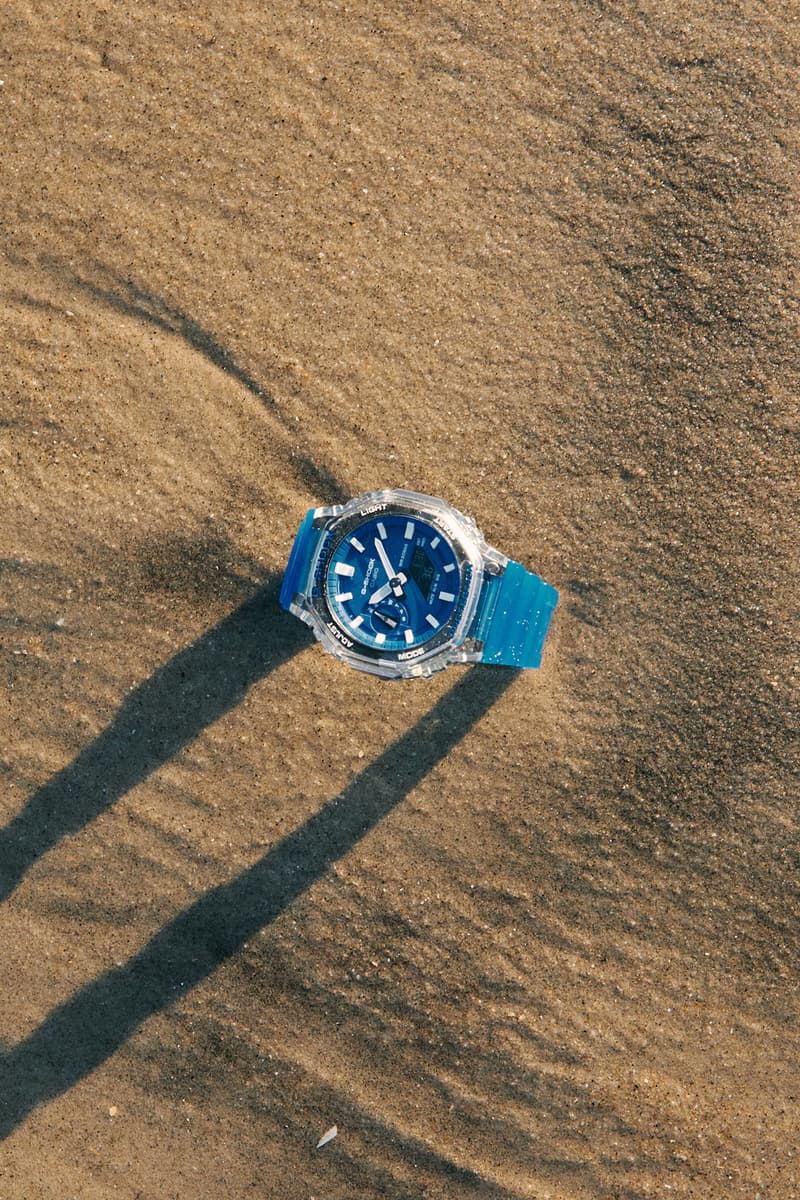 1 of 12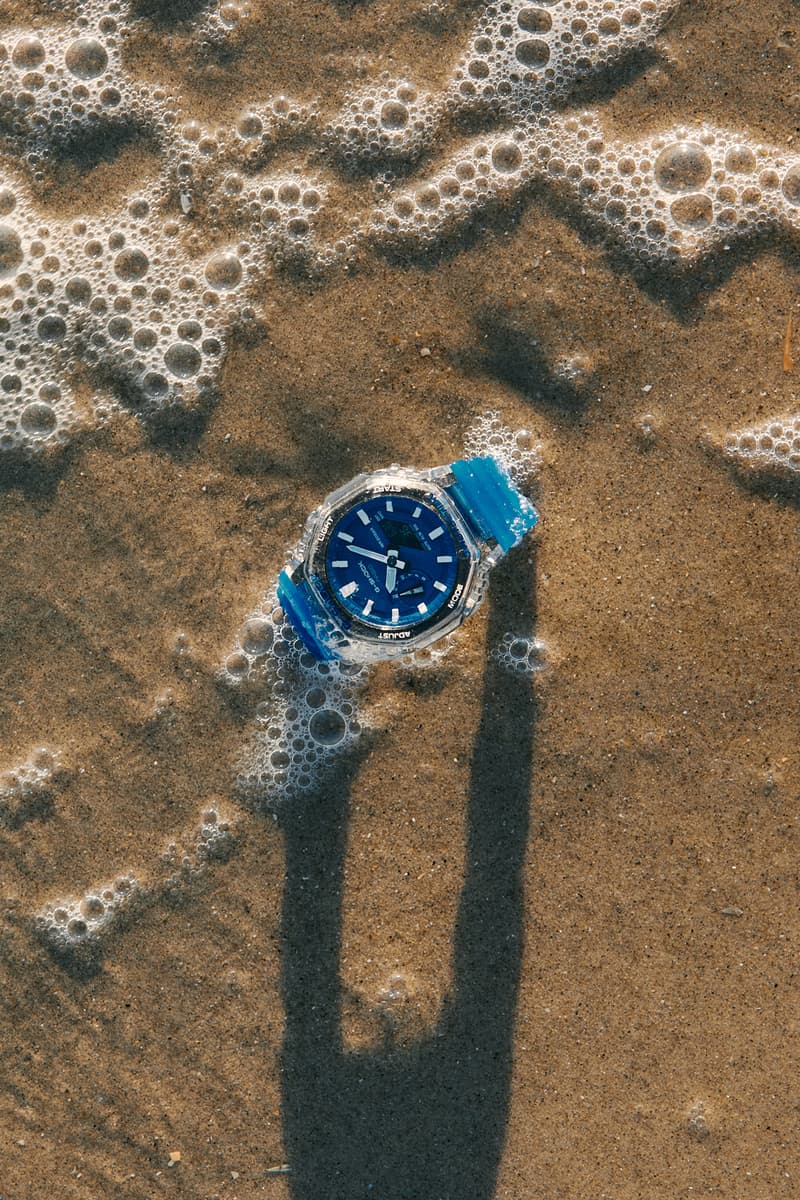 2 of 12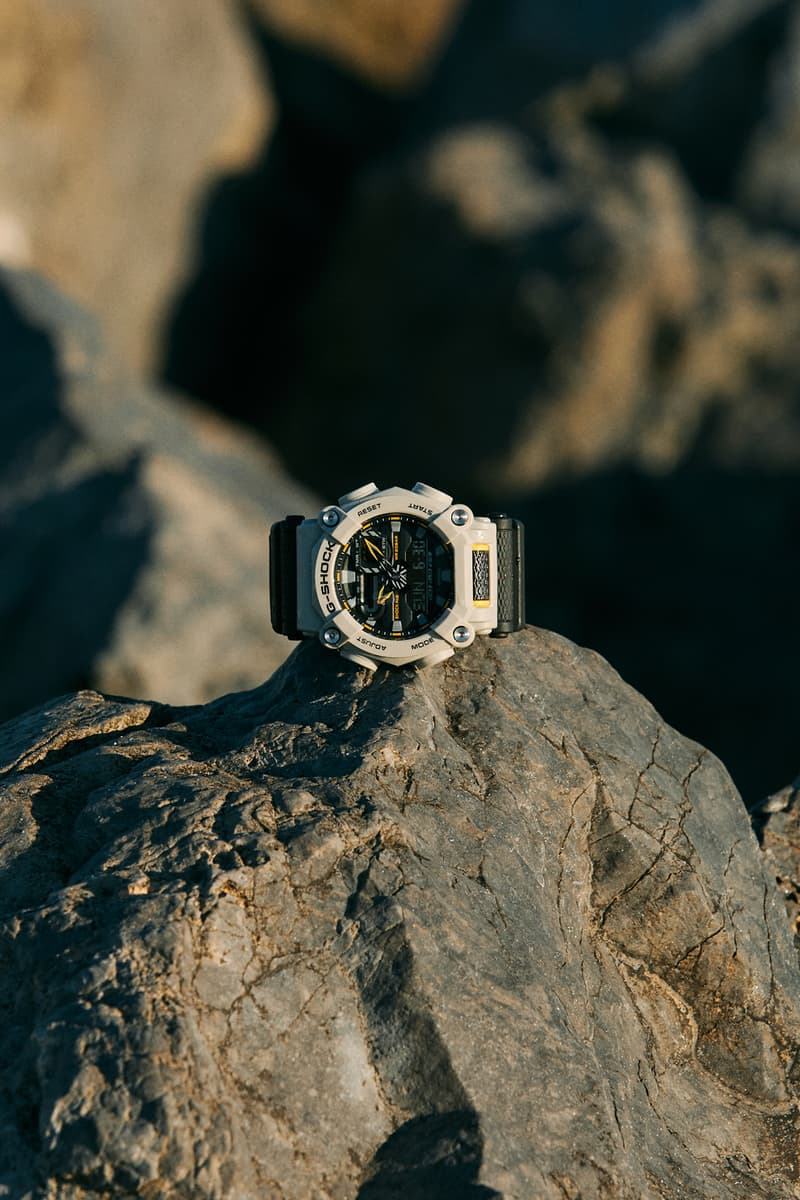 3 of 12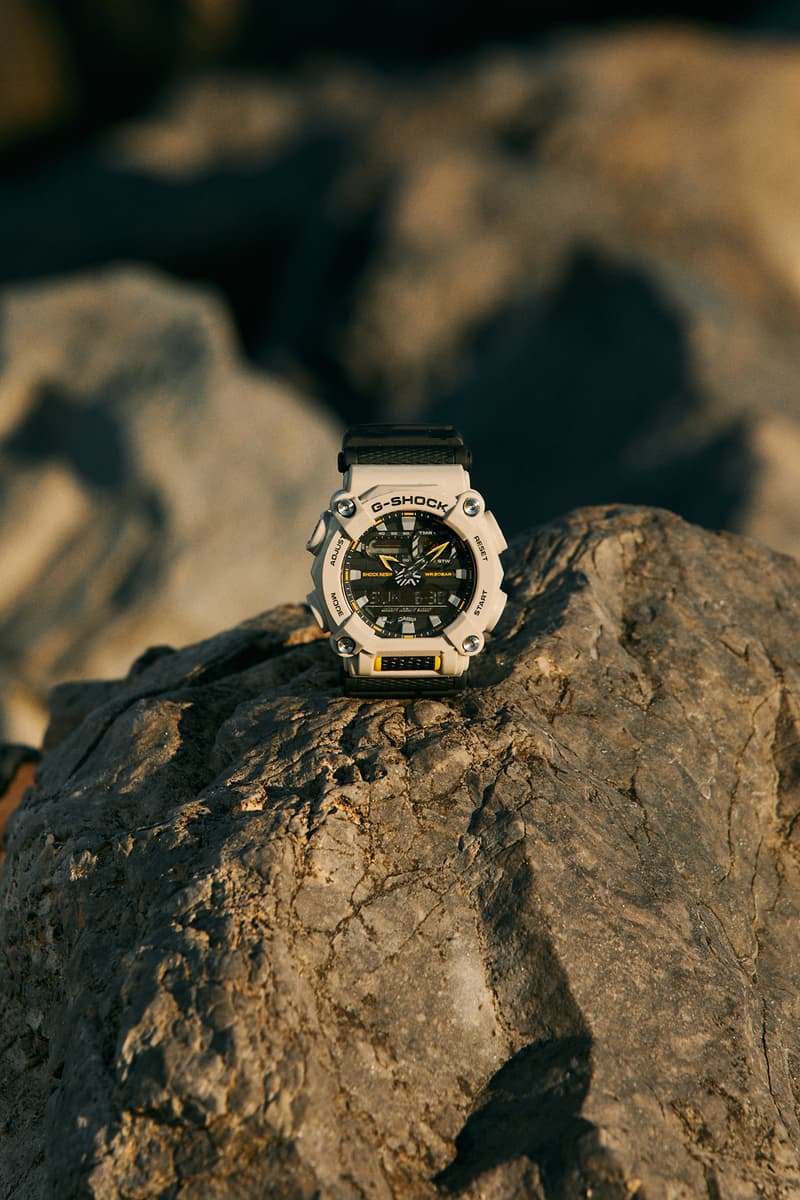 4 of 12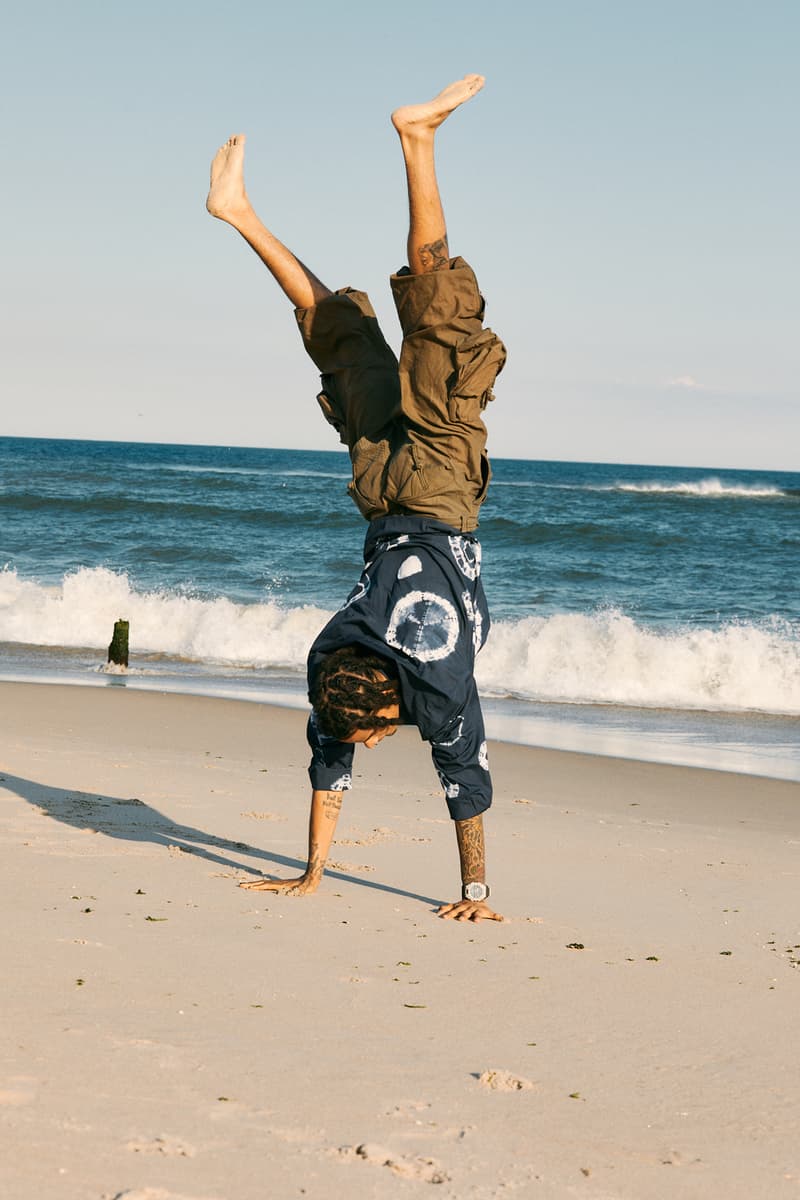 5 of 12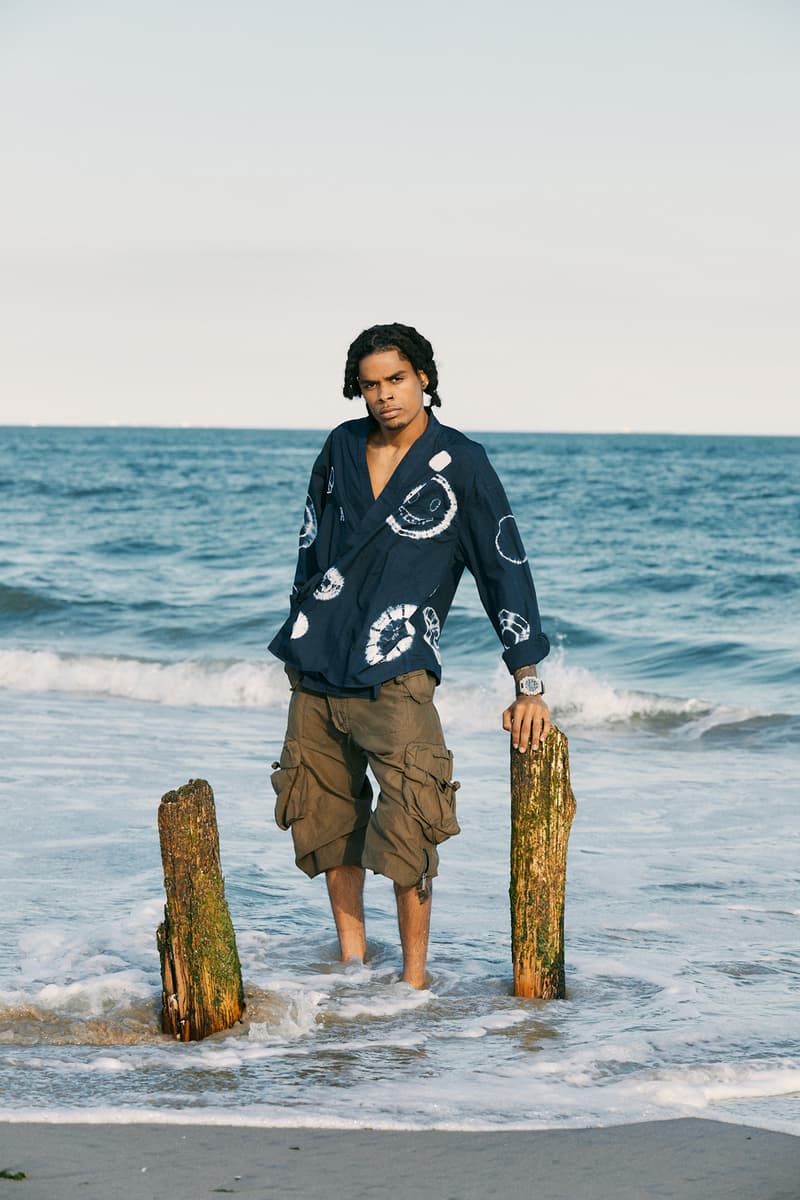 6 of 12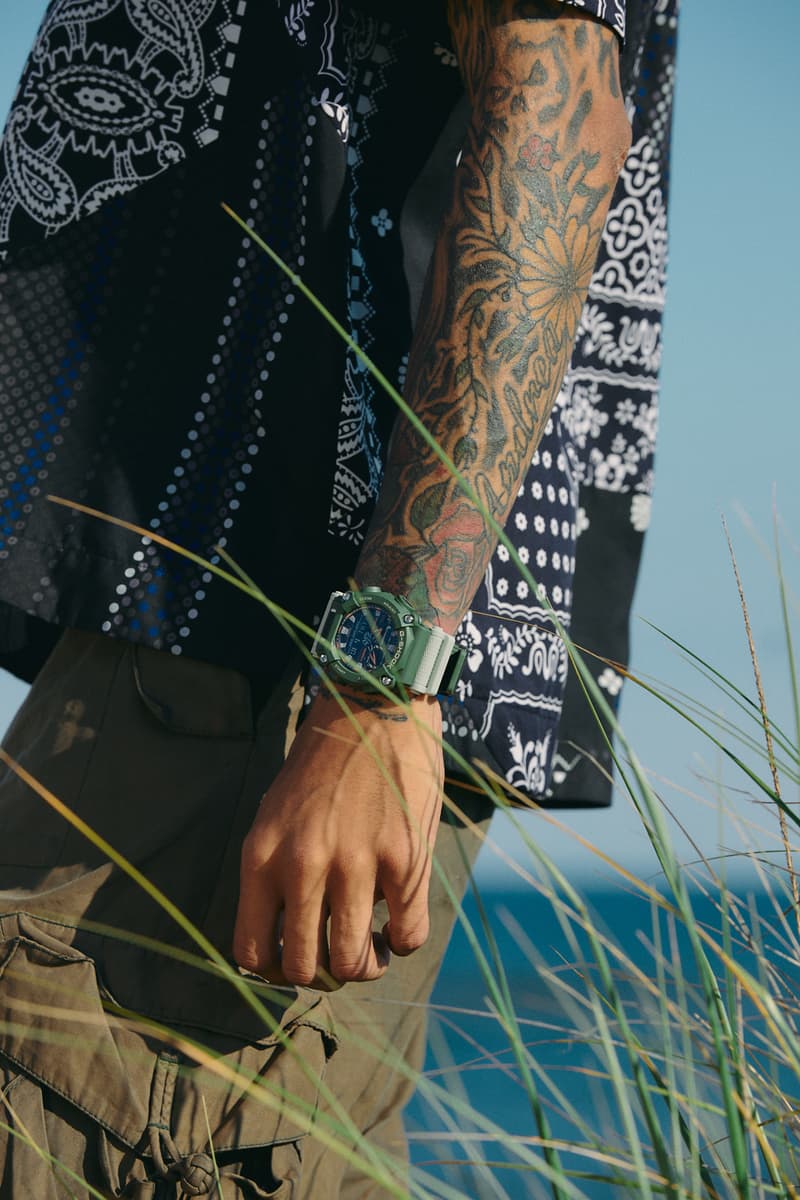 7 of 12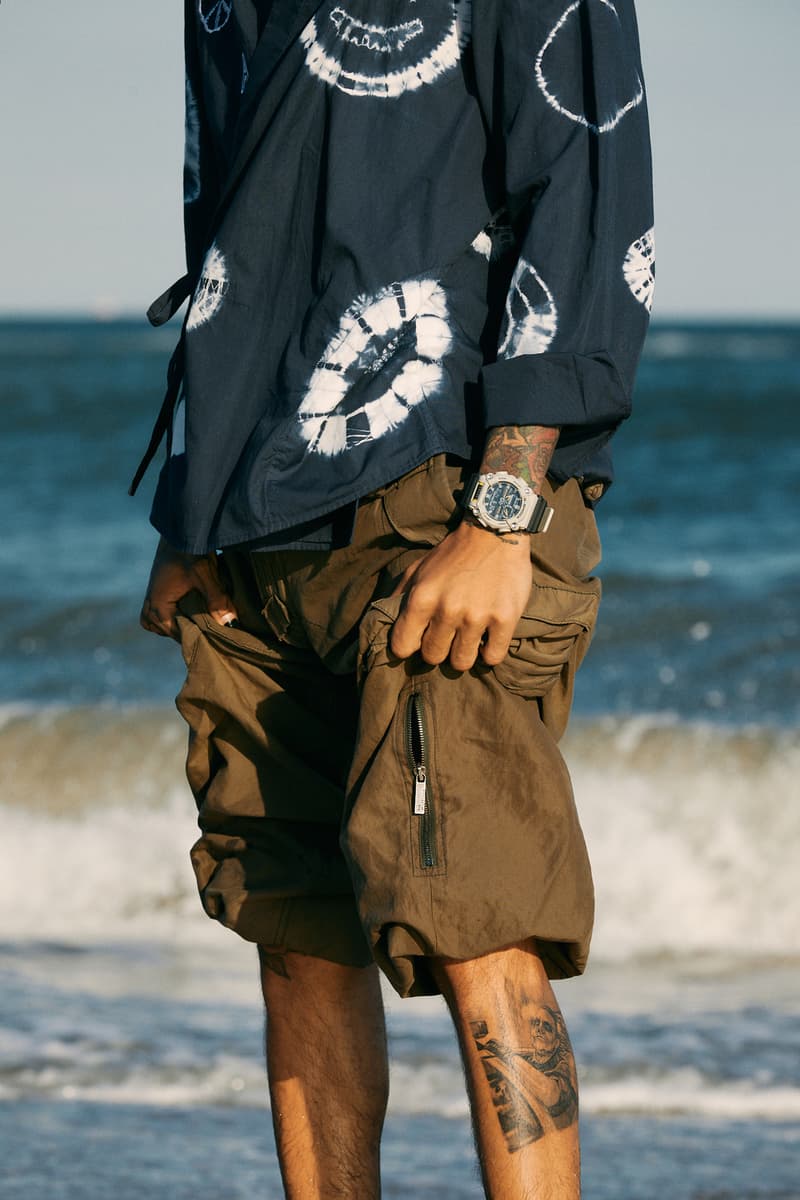 8 of 12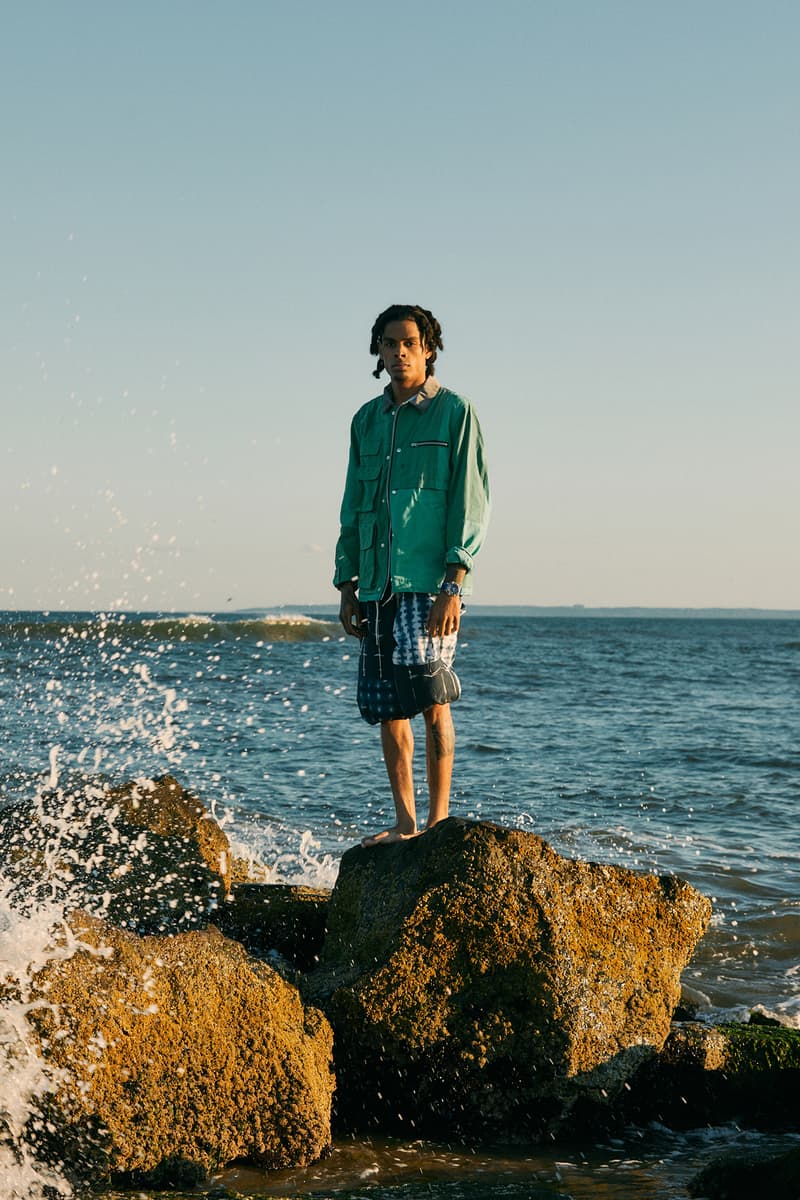 9 of 12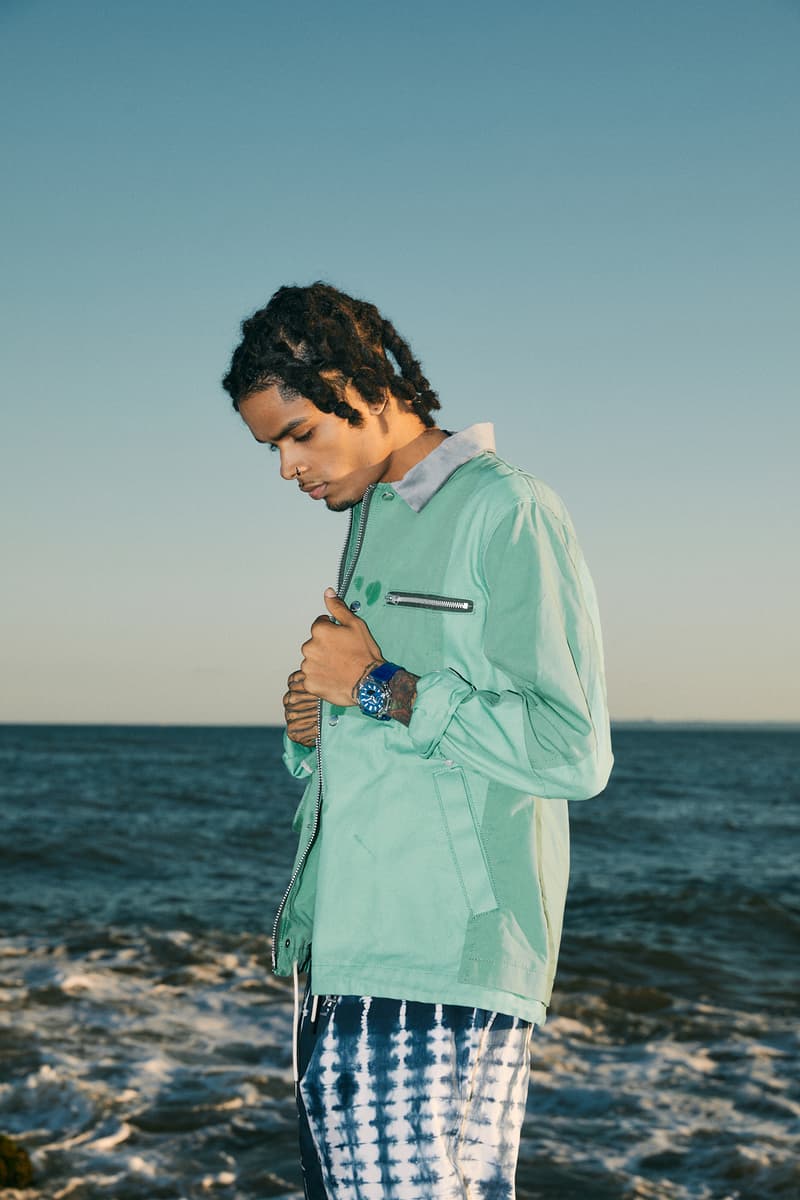 10 of 12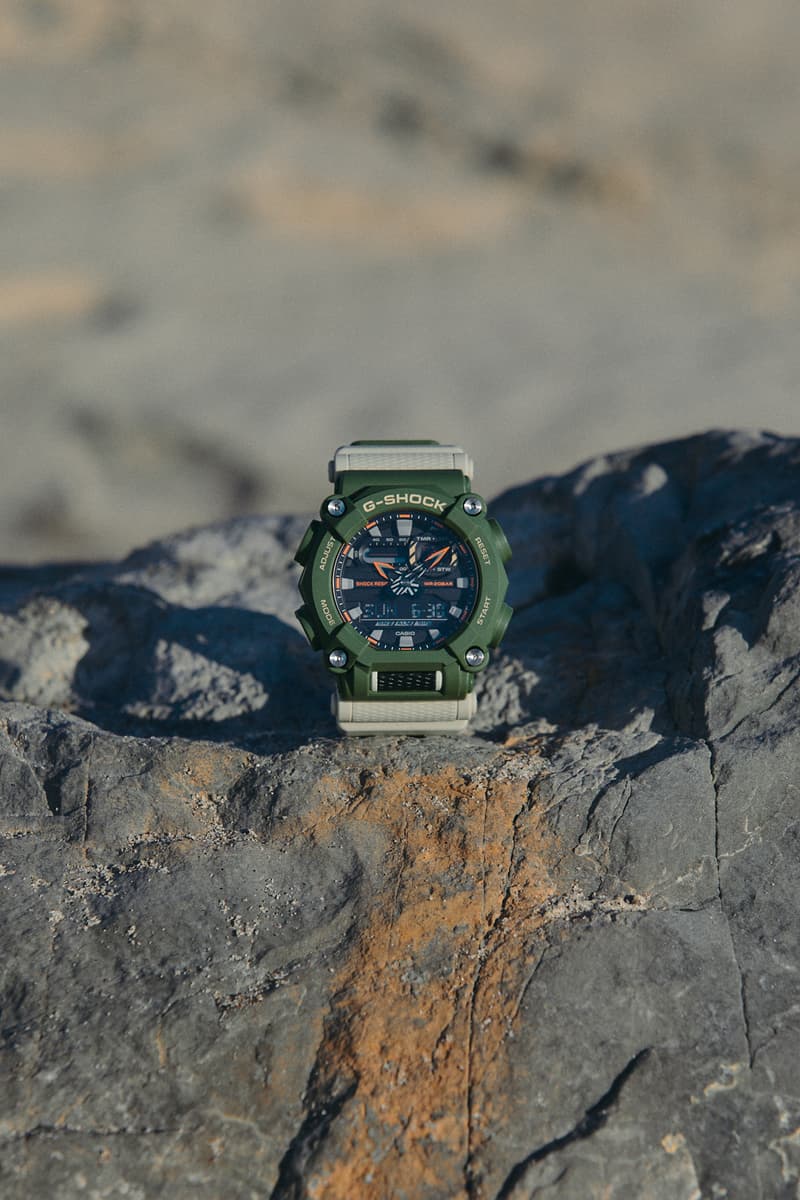 11 of 12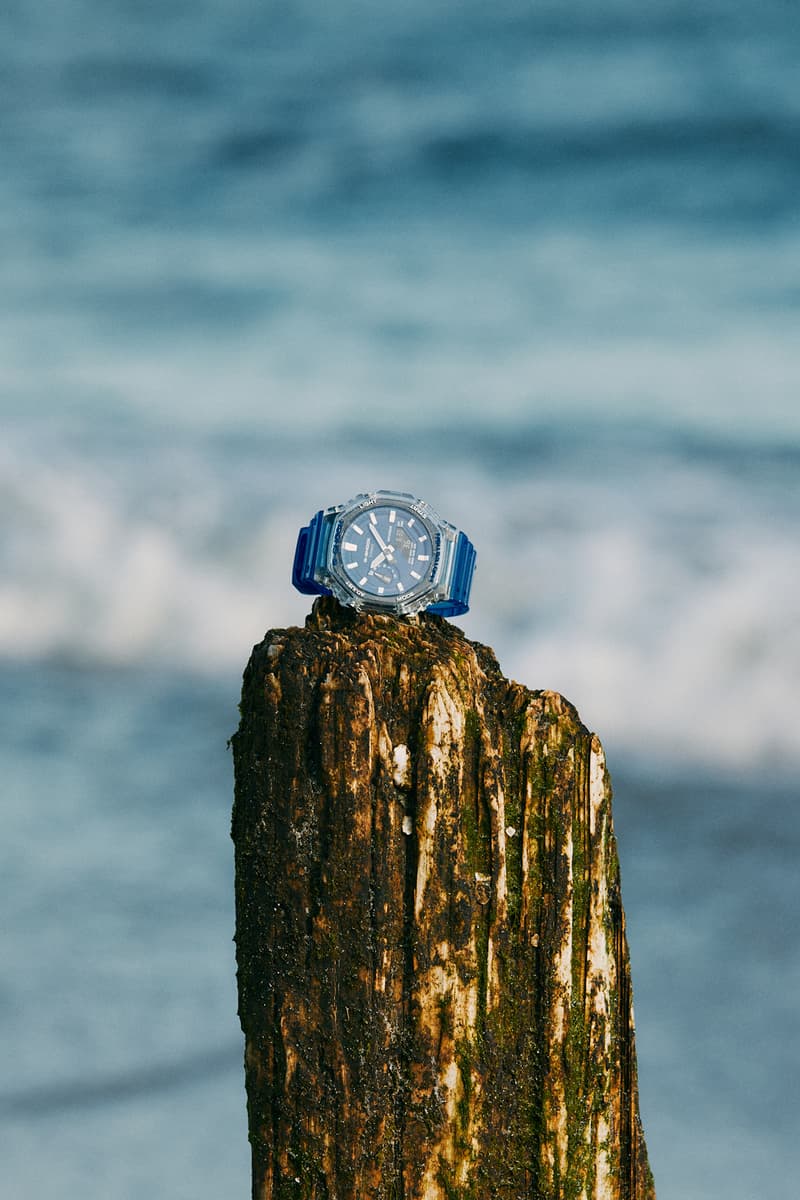 12 of 12
G-SHOCK is headed into uncharted territory with the unveiling of its latest nature-themed collection. The all-new G-SHOCK Hidden Coast Series features an exclusive new lineup of heavy-duty models that are perfect to wear in tough conditions as well as for complementary fashion accessories. This series takes on a life of its own with its industrial design highlighted by its multi-sided bezel that resembles the shape of a nut and its multi-color options. G-SHOCK's Hidden Coast comes along with six new timepiece options including the GA-900HC-3A and GA-900HC-5A, the GA-2000HC-3A and GA-2000HC-7A and finally, of course the GA-2100HC-2A and GA-2100HC-4A.
The hero model in the new GA-900HC-3A, was designed with the notion of exploration of an unknown coastal region in mind, and what that might look like. Based on the classically powerful GA-900 series timepieces, the GA-900HC-3A is made entirely of a matte-colored green resin bezel and a tan resin band that creates for this ultimately calm and serene design. The GA-900HC-5A model comes through with a black resin band and features a matte-colored gray resin bezel. Replicating the environment in the most authentic way possible, each piece comes through as a mid-size analog-digital option allowing for the worlds of technology, nature and design to meet in the middle.
While other models in the series like the thin octagonal GA-2100HC-2A or GA-2100HC-4A, opt for a more transparent clear or green resin to cover the watch case with a highly transparent blue or orange resin for the band. While the sporty GA-2000HC-3A or GA-2000HC-7A take on a matte semi-transparent green or white resin band along with an orange or white color resin bezel that makes the inner case visible. Each bezel is secured by four screws, giving the watches its tough and rugged look. With a multi-sensory approach of analog hands and a digital display, it allows for optimal operational use as well as the design of the hands and graphic figures creating for a powerful face design that enhances readability. G-SHOCK's signature features like shock resistance, 200-meter water resistance, resin band and case/bezel material, LED light, world time zones, 1/100-second stopwatch and a countdown timer all exist on each model.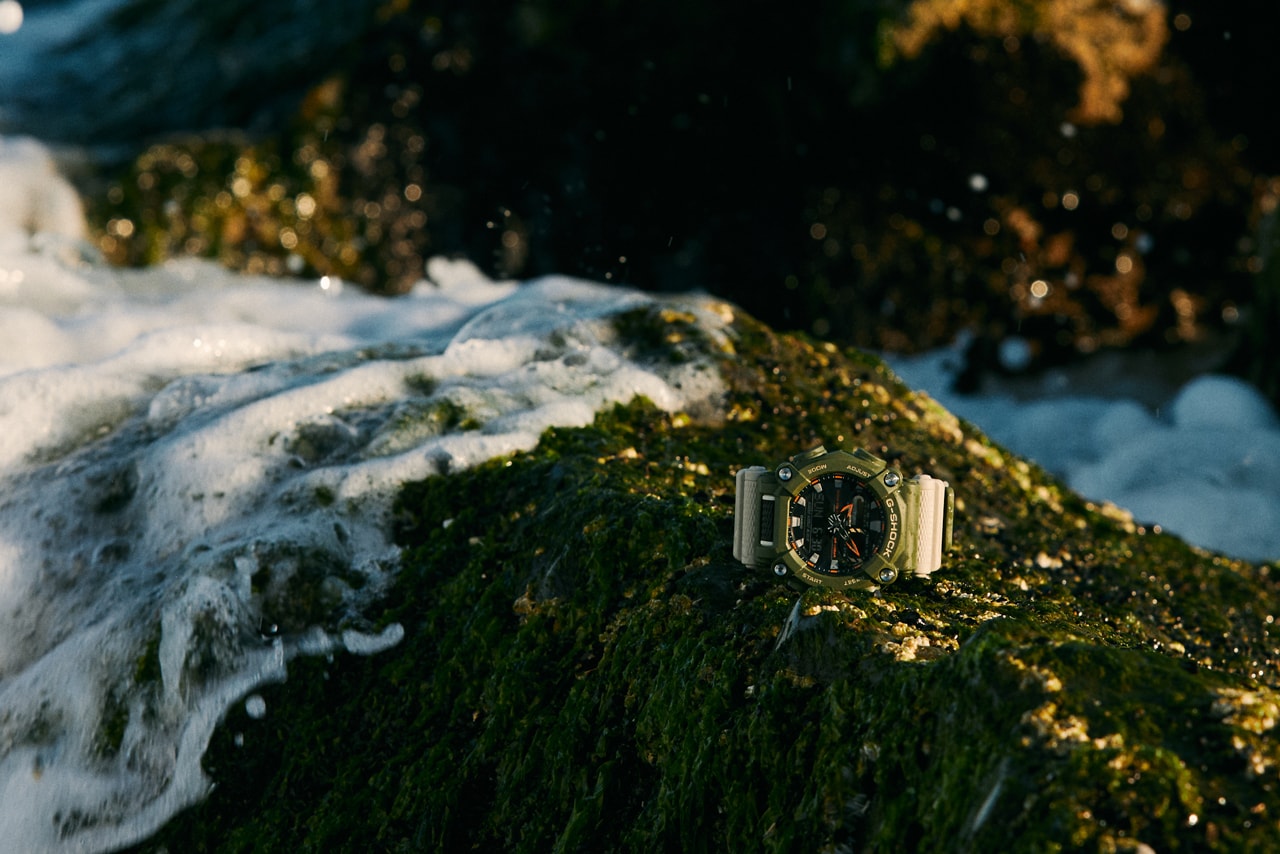 Take a closer look at the new timepieces in the images above. A total of six new Hidden Coast Series models dropped this week, including the hero, GA900HC-3A, pictured above. The G-SHOCK Hidden Coast Series is available now, with the GA-900HC-3A and GA-900HC-5A going for $130 USD, GA-2000HC-3A and GA-2000HC-7A for $130 USD, and the GA-2100HC-2A and GA-2100HC-4A for $110 USD, at G-SHOCK Soho, select retailers and on the brand's website.