Rudy Gobert Is NBA's Top Choice for Defensive Player of the Year
Fending off Ben Simmons, Bam Adebayo, Clint Capela and Giannis Antetokounmpo for the No.1 spot.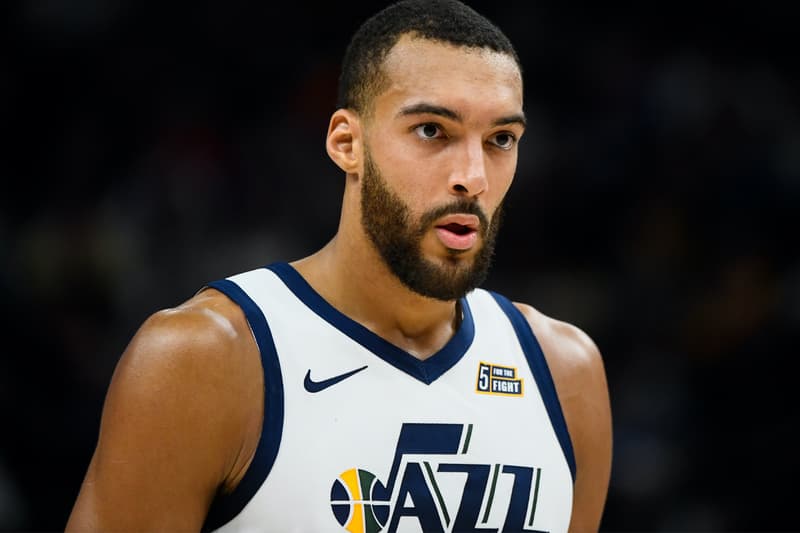 The NBA has officially announced its finalists for its NBA Defensive Player of the Year. This year, Utah Jazz's Rudy Gobert finished the season beating out defensive superstars such as the Sixers' Ben Simmons and the Heat's Bam Adebayo for the top spot.
The Utah Jazz's defensive scheme this season was essential to its 52-20 record. Statistically, when Gobert is on the floor, Utah is 11.9 points better than when he's off. Rival shooters fare 7.7 percent worse when he is contesting shots, not to mention he has finished the regular season with 19.1 defensive field-goal attempts. Many have compared the big man to Ben Simmons, who is widely regarded as the league's top on-ball defender due to his capacity to guard in all five positions. Different from Gobert, Simmons has a 5.2 percent impact on shooters in the 9.9 shots he faces nightly.
Miami Heat's Bam Adebayo, the Hawks' Clint Capela and the Bucks' Giannis Antetokounmpo have been in this year's top five. Adebayo versatility has been a huge help to the Heats this year as he played a direct role in the defensive lineup consistently. Capela proved he was an important asset to Atlanta as his presence on the floor evoked stronger possessions from his team throughout the season. The Greek Freak continued to fend off opposing teams with his explosive defense, but his stats dipped in comparison to last season.
Draymond Green, Jrue Holiday, Jimmy Butler, Matisse Thybulle and Mikal Bridges were the next five the NBA sought to be included as potential nominees for Defensive Player of the Year. Check out the poll below and cast your votes on who should win this year's DPOY.
Stay tuned for the NBA's announcement of the DPOY.
2021 NBA Defensive Player of the Year finalists:

? Ben Simmons
? Rudy Gobert
? Draymond Green pic.twitter.com/qgt0ZVn8jZ

— ESPN (@espn) May 20, 2021
In other NBA news, watch Kevin Durant reflect on his first playoff game in two years.
Poll
Which NBA player will win Defensive Player of the Year?
Rudy Gobert
Ben Simmons
Draymond Green