Poll: Which NBA Player Will Snag This Year's 2020-21 MVP Award?
Stephen Curry, Nikola Jokic and Joel Embiid are in the running.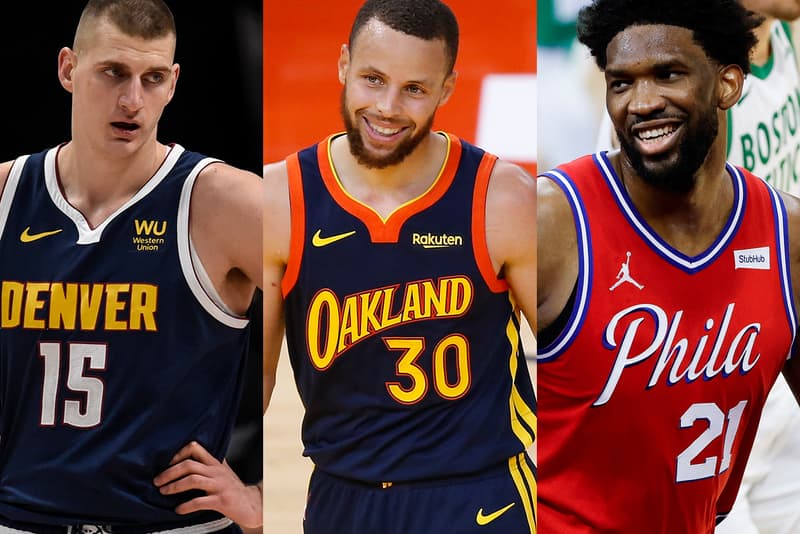 The finalists for this year's 2020-21 NBA MVP Award are in with Golden State Warriors guard Stephen Curry, Denver Nuggets center Nikola Jokic, and Philadelphia 76ers center Joel Embiid in the running.
Nominations are based on the top three with the most votes for each of the NBA's major end-of-season awards — MVP, Defensive Player of the Year, Rookie of the Year, Sixth Man of the Year, Most Improved Player and Coach of the Year.
Fans weigh in their opinions of Curry taking the cake with previously bagging two MVP awards in 2015 and 2016. If Jokic or Embiid win the title this would be the first time a center would be named MVP since Shaquille O'Neal in 2000.
33-year-old Curry is currently leading the league in scoring as the oldest player since Michael Jordan, as he averages 32 points per game. He also led the league in a number of scoring categories and set the all-time records in scoring and assists within the Warriors franchise.
A few NBA experts from USA Today have their money on Jokic as he had one of the best offensive seasons in NBA history, averaging 26.4 points, 10.8 rebounds and 8.3 assists per game. Sought as a big favorite for the award, the Nuggets center is also shooting 38 percent from the three-point range and 86 percent from the foul line.
Embiid had his career-best season as he led the Sixers to the best record in the Eastern Conference. The Sixers center is currently averaging 28.5 points, 10.6 rebounds, 2.8 assists and 1.4 blocks per game.
Poll
Which NBA player do you think will win the MVP title?
Stephen Curry
Nikola Jokic
Joel Embiid