Lil Uzi Vert Mourns the Disbandment of K-Pop Group GFRIEND
Revealing his diverse music taste.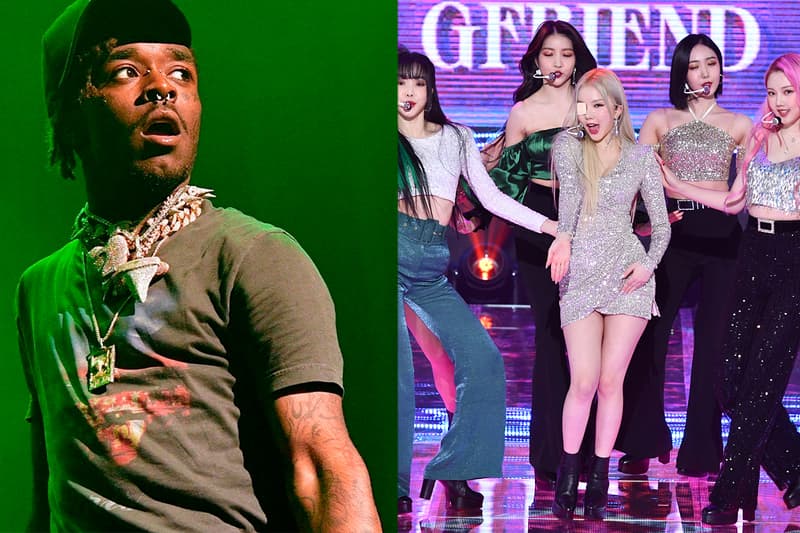 Already known for his eclectic taste, Lil Uzi Vert recently took to Twitter to share his feelings about the disbandment of K-pop girl group GFRIEND. After expressing his mixed emotions through a series of emojis, the rapper changed his profile picture to an image of the group then went on Instagram live to go on a rant about the group.
"Everybody knows my favorite K-pop group is GFRIEND. I don't care, whatever happens, I don't care if they breaking up, I don't care if they stop making music, I don't care if you don't know who GFRIEND is, I don't care if you think they older than what they are, I don't care if you think they're not real people, I don't care, GFRIEND! K-pop!"
Earlier this week, GFRIEND's agency, Source Music, issued an official statement noting that the group would be disbanding. Unable to agree on terms to renew contracts with members Sowon, Yerin, Eunha, Yuju, SinB and Umji, the group founded back in 2015 will officially disbanding May 22.
It is also interesting to note that Lil Uzi Vert is not a new fan of the group as he shared his appreciation of their dance moves and voices all the way back in 2015.
G friend ???

— Uzi London ?☄️?® (@LILUZIVERT) May 21, 2021
lil uzi vert really said he's in this gfriend sh*t for life!! pic.twitter.com/rhb4i9LTYt

— ? (@vcutdolls) May 18, 2021
I Love Gfriend …..Kpop.
++++great dance moves Beautiful Voices .

— Uzi London ?☄️?® (@LILUZIVERT) September 8, 2015
In case you missed it, A$AP Rocky recently looked back at his best and worst fashion moments.