Child Studio Transforms This 1960s London Post Office Into Contemporary Maido Sushi Restaurant
The eatery is located in London's Saint John's Wood neighborhood.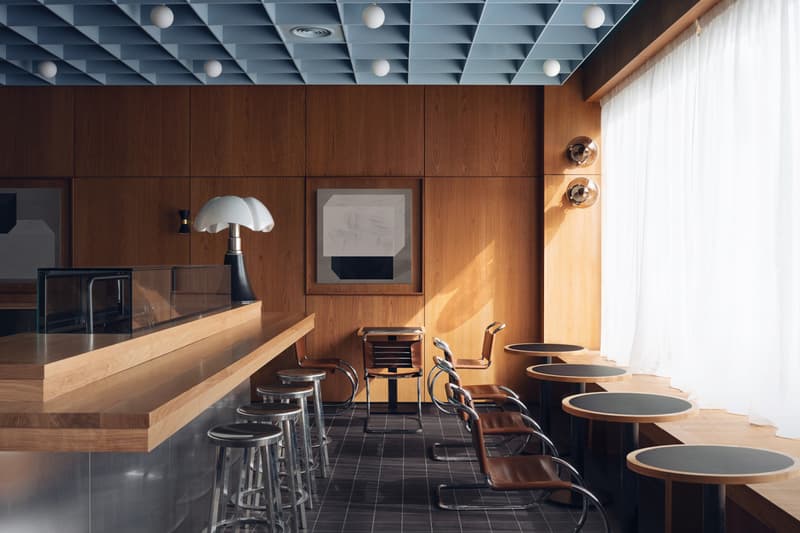 1 of 11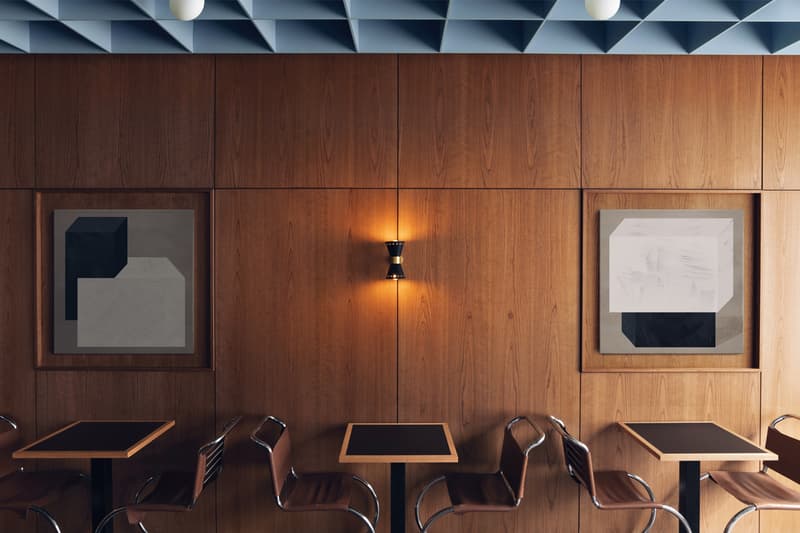 2 of 11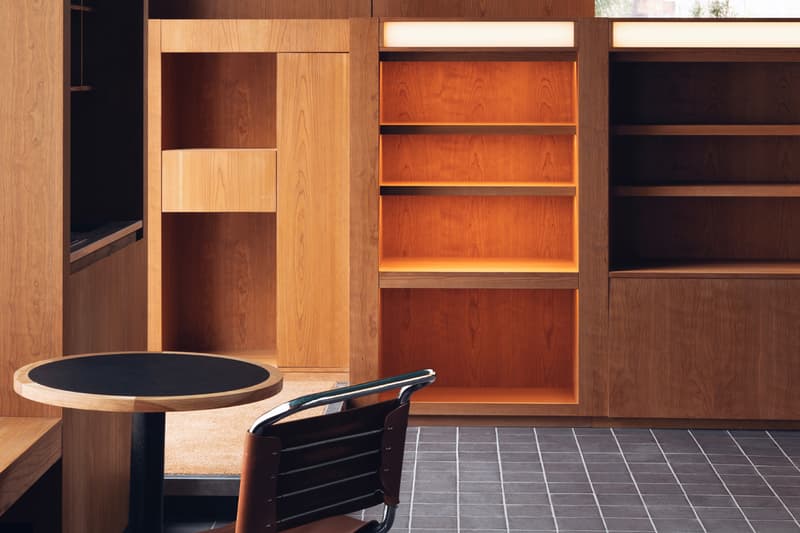 3 of 11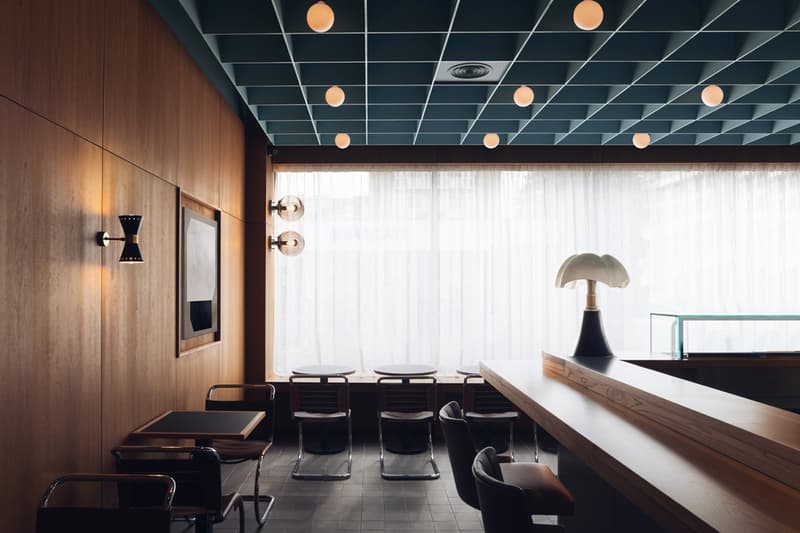 4 of 11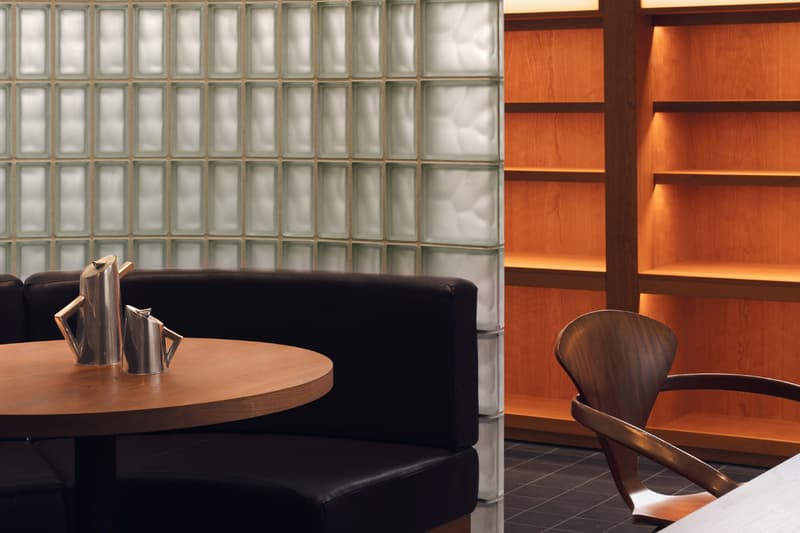 5 of 11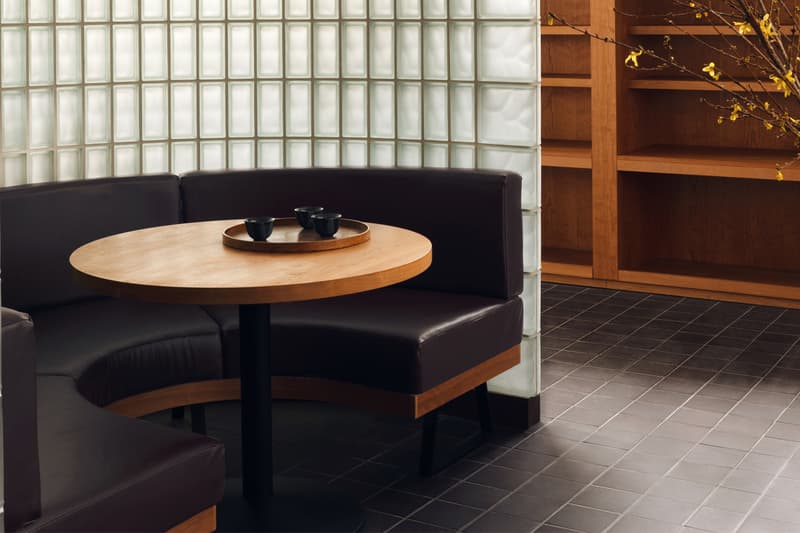 6 of 11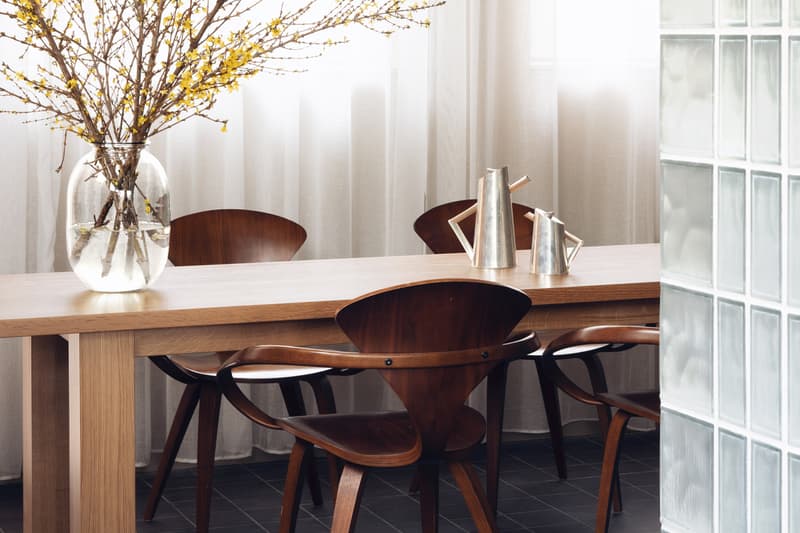 7 of 11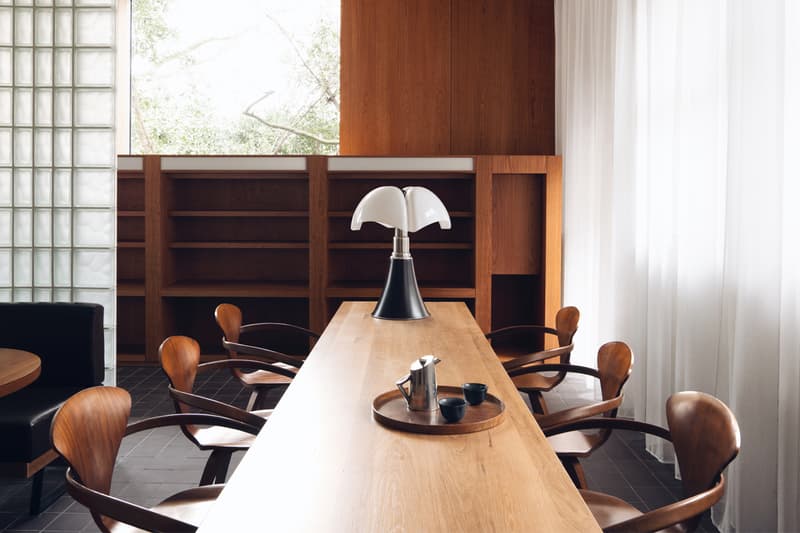 8 of 11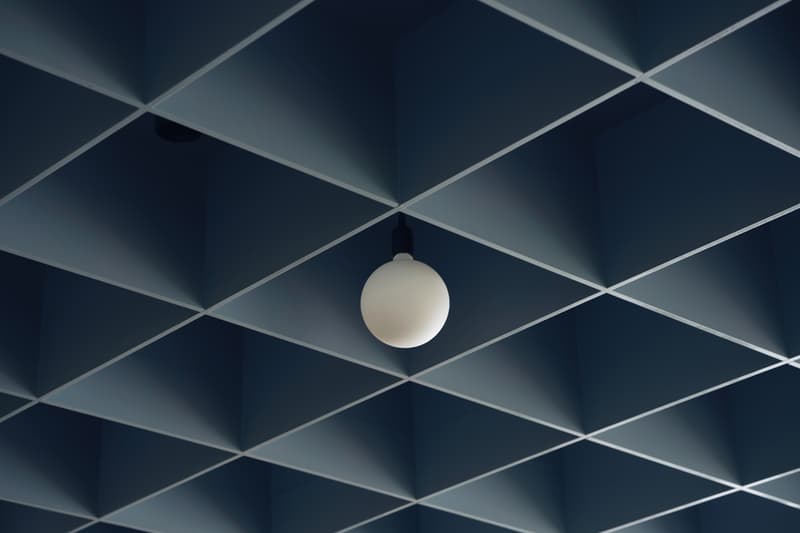 9 of 11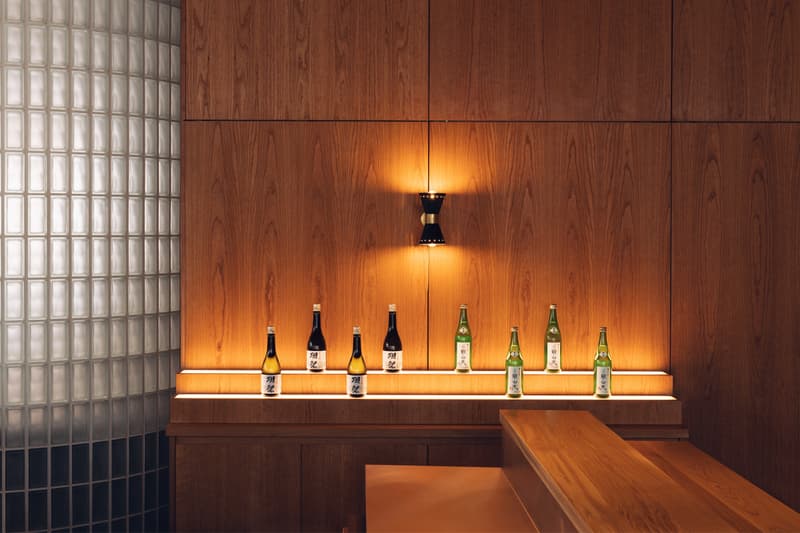 10 of 11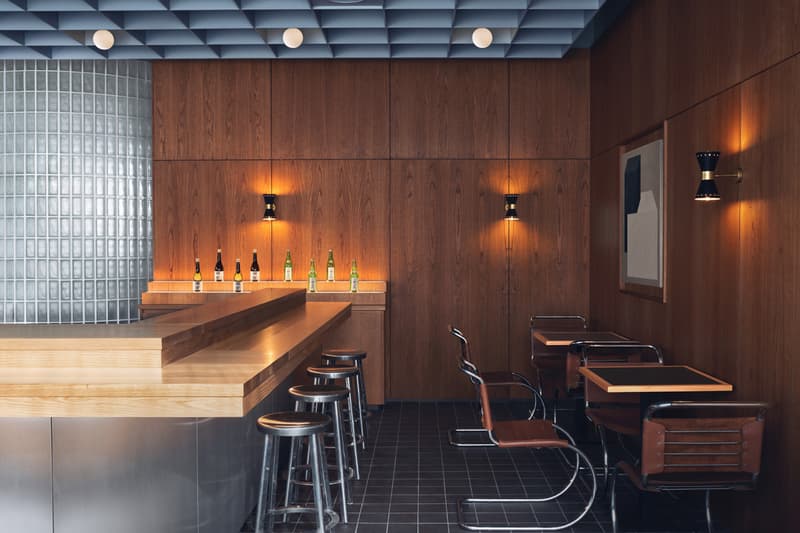 11 of 11
The latest project from Child Studio sees a transformed 1960s London post office turn into a new-age sushi restaurant. Maido is a new eatery situated in London's affluent neighborhood of Saint John's Wood, headed up by the highly respected Atari-Ya.
The studio drew great inspiration from the unique, late-modernist building of the post office. Child Studio founders, Alexy Kos and Che Huang said, "We were fascinated by the unique story of this building and aimed to capture the nostalgic atmosphere of 1960s London, paying tribute to the modernist public spaces of the era." They added that the structure of the design "evolved around the bold geometry of this period and the juxtaposition of simple materials: wood, glass, clay and steel."
The walls are entirely clad in dark cherry wood paneling, featuring shallow alcoves decorated with a selection of rotating artworks. The studio added a suspended grid-patterned and coffered ceiling, depicted in a soft blue hue, matching the black quarry tiled floor.
The space emphasizes the central island sushi bar where guests will be able to observe the master chefs at work, preparing and serving authentic Japanese dishes. The counter is constructed using reflective curved steel panels and are complemented with polished aluminum bar stools designed by Naoto Fukasawa. It was important for Kos and Huang to create a range of different seating scenarios to balance out the "convivial atmosphere with more intimate nooks and crannies." They have done so by subdividing the room with a curved wall partition that forms a generous, leather-upholstered seating booth at the back of the restaurant.
Completing the space is a selection of classic midcentury furniture pieces including 1965 table lamps by Gae Aulenti and antique MR10 tubular steel chairs by Mies van der Rohe.
Check out London's Maido sushi eatery above.
In case you missed it, the New York East River is getting a floating swimming pool.