J. Cole Joins Timbaland's Music Creation Marketplace, Beatclub
The platform will allow Cole and other prominent producers to sell their own beats.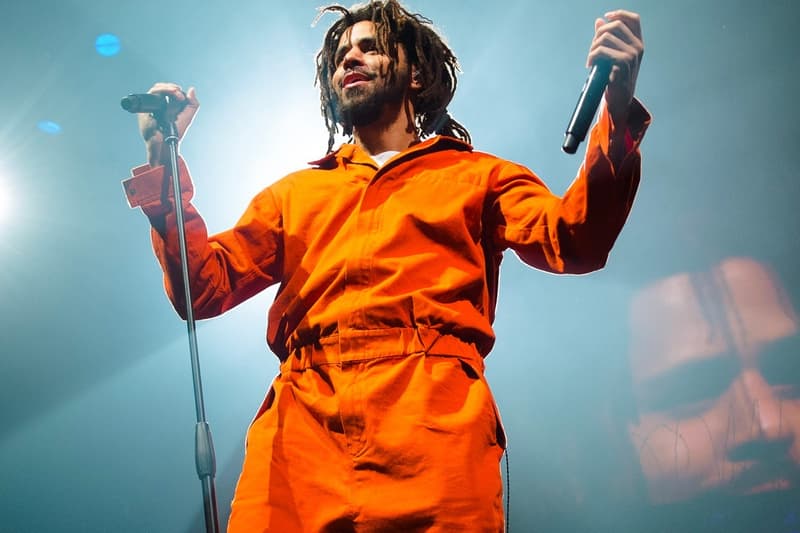 J. Cole is the newest high-profile producer to join Timbaland's online beats and sounds marketplace, Beatclub.
In a statement, co-founder and co-CEO Timbaland expressed his excitement in having Cole on board so he can sell his beats on the platform. "We are proud to have J. Cole join Beatclub," he said. "He has made a massive impact on many music creators through his work not only as an artist, but also as a songwriter, producer, beat maker and label executive (Dreamville). Having Cole partner with Beatclub to sell his beats as a producer on our platform opens the doors to millions of other creators looking to do business this way. We look forward to working with J. Cole, Ib, and the rest of the Dreamville team to ensure that they can build another revenue stream while also helping them continue their legacy in the music creation space."
Beatclub is set to launch later this year and promises music creators that they will be able to own 100 percent of their music rights and revenue, as well dictate the price on their material and preserve their publishing splits and royalties.
Timbaland is joined by fellow founder and CEO Gary Marella, producer and co-founder Federico Vindver, head of business development Daniel Glogower, CMO Dev Tejwani, CTO Eric Czar and SVP of A&R Brian Berger.
Mike Dean said in a previous interview with Variety, "It's gonna be cool as a spot you can buy and sell drum sounds, samples for your synth, loops and there's a publishing part that's being built into it — like a one-stop shop. It's not something I would think of doing but I want to try and make it easier for people to access my tracks."
In related news, J. Cole's The Off-Season broke Spotify's one-day streaming record of 2021.