J. Cole Breaks Spotify's 2021 One-Day Streaming Record
With the help of his new album 'The Off-Season.'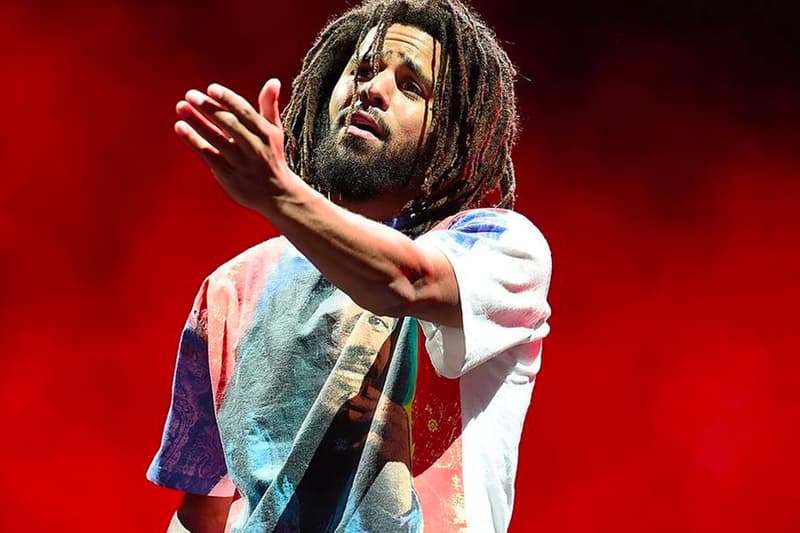 Hot off the release of his latest sixth studio album, The Off-Season, J.Cole has officially broken Spotify's one-day streaming record for 2021, totalling 62 million streams.
The news is on track to push the rapper to have a monstrous first week for the album. The Off-Season features high-profile collabs from artists such as 21 Savage, Lil Baby and Morray and is considered one of the rapper's best albums to date. Fans have praised Cole for his delivery, lyricism and consistent flow throughout, going beyond the initial expectations for the mixtape. Prior to the full release of the The Off-Season, the artist teased fans with the pre-release single "i n t e r l u d e" which immediately debuted within the top ten on the Billboard Hot 100.
Cole's release of The Off-Season garnered a lot of attention, with the rapper teasing its drop for over a year. The album is currently Spotify's most-streamed album in a single day this year. The record is expected to aim for over 300,000 units of sales in the album's debut week, in hopes of recording the biggest first-week release of 2021.
Take a listen to the album below.
Recently, PUMA celebrated the new release of J.Cole's The Off-Season with the new DREAMER 2 "Off-Season Red."