IKEA is Now Serving Up a Lingonberry Pulled Pork Sandwich
The latest addition to the megastore's menu.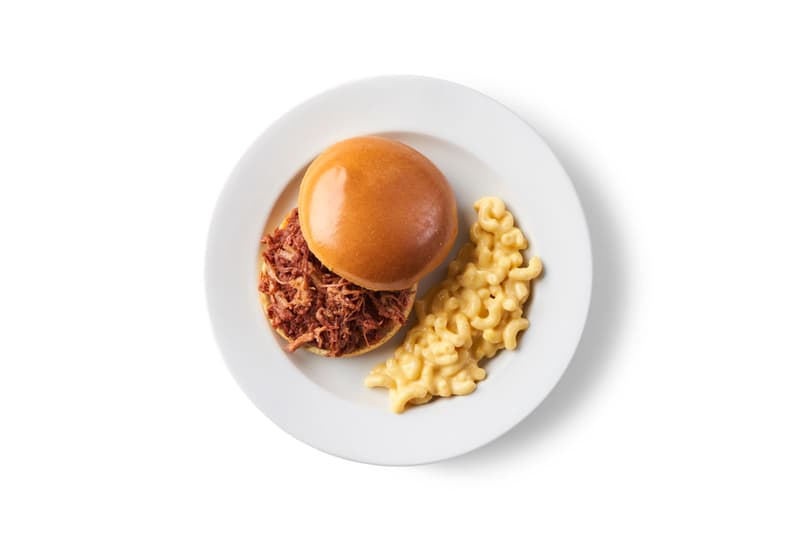 While furniture and home decor are IKEA's main gigs, the international conglomerate is also known to serve up a delicious, Swedish culinary experience inside its store locations around the globe. The IKEA Restaurant's claim-to-fame dish is undoubtedly its Swedish meatballs, but the kitchen also offers a variety of affordable Nordic cuisine, including a braised pork shank and a shrimp sandwich. Today, the megastore's restaurant offers up its latest addition to the menu: the Lingonberry Pulled Pork Sandwich.
Fusing a classic American staple with Swedish ingredients, the sandwich combines a vinegar-based BBQ sauce with Scandinavian lingonberries. A main player on the restaurant's summer menu, the Lingonberry Pulled Pork Sandwich will be served across the US with a side of mac and cheese for $4.99 USD.
Elsewhere on the menu, the restaurant offers a number of vegetarian and plant-based offerings including potato fritters, vegetable balls, pasta, and a spiced grain mix. Additionally, in line with summer, IKEA's kitchen is cooking up gooey chocolate cake, almond cream cake, chocolate-filled cookies, and an elderflower drink, among several other food items.
The sandwich just landed on IKEA's menus today. Due to the ongoing pandemic, be sure to check the local IKEA store web page to confirm the restaurant is open before visiting.
In Taiwan, IKEA's restaurant is now serving "Hami Melon" and "Durian" ice cream.