McDonald's Japan Is Releasing a Triple-Thick "Samurai Mac" Burger
Three grilled soy sauce beef patties.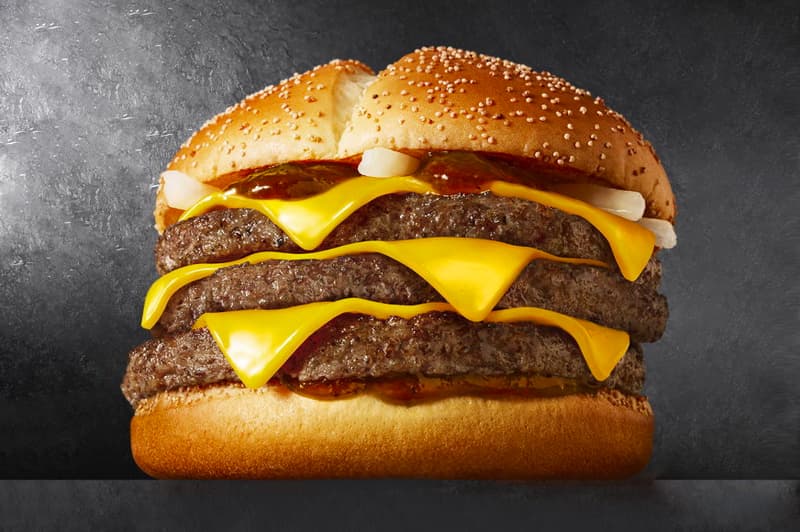 McDonald's Japan is tripling down on its beef with the release of the "Samurai Mac" burger. The sandwich features three thick grilled soy sauce beef patties where each of the 100-percent beef patties are then combined with three slices of cheddar cheese, crispy sliced onions, and a toasted poppy seed bun.
Releasing for a limited time, the "Samurai Mac" is only available during supper time (after 5:00 p.m.) and will be releasing today for a price of ¥640 JPY (approximately $6 USD). This sandwich will also be releasing with a Coke Dry Ginger (two percent lime), and a Coke Dry Ginger Float (two percent lemon juice).
In other food news, White Castle will give free desserts to guests who have received COVID-19 vaccinations.