Proximo Spirits and Conor McGregor Reach $600 Million USD Agreement for Proper No. Twelve
"The Notorious" continues to make big deals.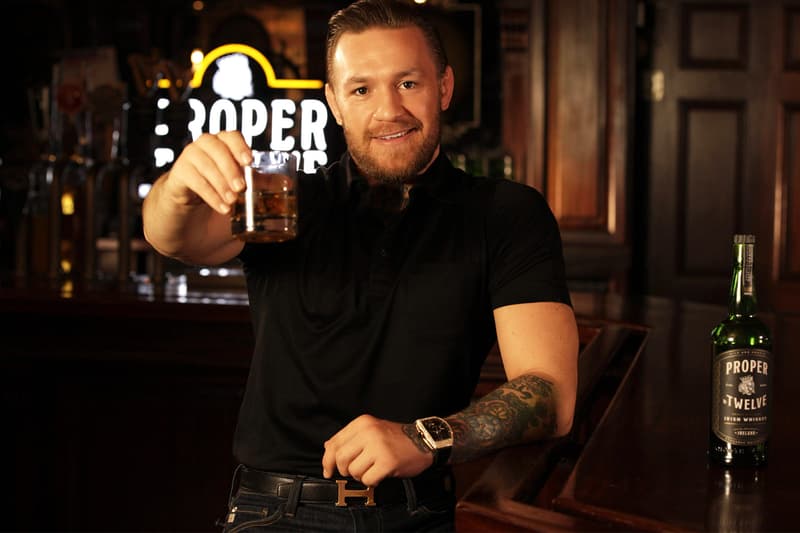 Following word of Conor McGregor doubling his net worth with the sale of Proper No. Twelve Irish whiskey, "The Notorious" and Proximo Spirits, Inc., the American spirits importer that helped start the brand, have now announced a long-term agreement worth up to $600 million USD. The deal will see McGregor remain a stakeholder following the sale to Mexican beverage company Becle and continue to actively promote the brand as he did to help sell over 6 million bottles. McGregor's manager and business partner Audie Attar, and spirits industry entrepreneur Ken Austin, who helped launch Proper No. Twelve will also stay on board to work with Proximo to further the reach of the spirit.
"I founded Proper No. Twelve less than three years ago and today it has become a shining star in the spirits industry," said McGregor. "This agreement is exciting for my partners and me, and the potential is limitless! Our vision is for Proper No. Twelve to continue its incredible growth worldwide and to keep bringing new consumers to the now-reinvigorated Irish whiskey market.'
"Conor McGregor, Proximo and our partners have taken the spirits world by storm," said Mike Keyes, President and CEO of Proximo. "When we launched, the Irish whiskey market was dominated by one brand. Now, Proper No. Twelve has disrupted the category and has become a leading brand in the industry. We are thrilled with what we and our partners have achieved in growing Proper No. Twelve to this point, and we look forward to continued success together. This agreement also demonstrates Proximo's commitment to expand its presence in the fastest-growing segments of the spirits industry."
The official terms of the agreement are confidential.
DISCLAIMER: We discourage irresponsible and/or underage drinking. Drink responsibly and legally.
For more food and beverage news, the Parmigiano Reggiano Burger is the latest in Burger King's "Italian Kings" series.