The Parmigiano Reggiano Burger Is the Latest In Burger King's "Italian Kings" Series
Purchasing over 20 tons of the beloved cheese in preperation.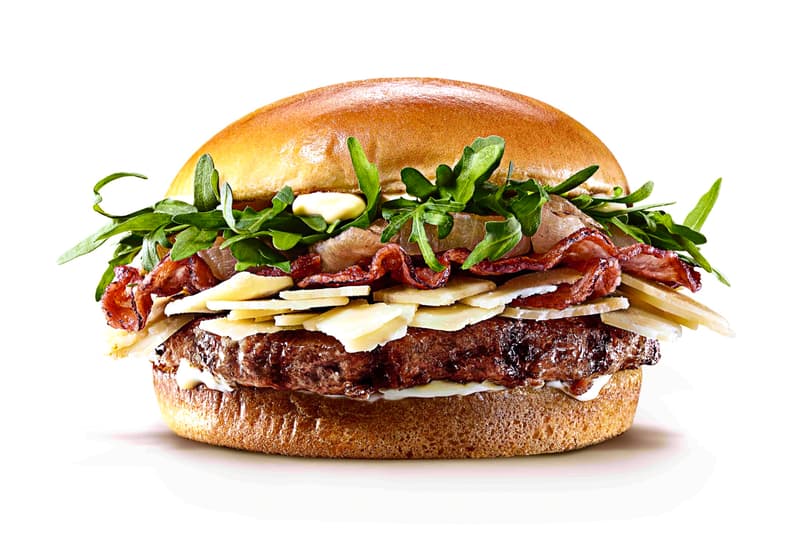 Burger King Italia has now announced the latest addition to its "Italian Kings" series dedicated to Italy's most celebrated delicacies. The "Parmigiano Reggiano Burger" sees a gourmet all-beef patty, accented by Parmigiano Reggiano-flavored mayonnaise, arugula, sauteed onions and slices of 15-month aged Parmigiano Reggiano cheese, all held between a brioche bun.
To prepare for its new special menu addition, Burger King Italia has purchased over 20 tons of genuine Parmigiano Reggiano. Affectionately known as the "King of Cheeses," the production of the Italian hard, granular cheese produced from cow's milk and aged at least 12 months is strictly regulated. Real Parmigiano Reggiano can only be crafted by artisans in northern Italy's Reggio Emilia region, a protected designation of origin (PDO) under Italian and European law. Anything similar produced outside of the region can only be known as "Parmesan."
"This partnership with Burger King proves Parmigiano Reggiano's versatility… and is the ideal synthesis between the excellence of Italian agrifood products and the American food tradition," says Nicola Bertinelli, President of the Parmigiano Reggiano Consortium.
The "Italian Kings" Parmigiano Reggiano Burger is available now exclusively at Burger King locations in Italy.
View this post on Instagram
For more food and beverage news, flavor forward defines TRUFF's New Black Truffle Oil.