Tomorrow Ltd. Announces Investment Into Charles Jeffrey LOVERBOY
The group hopes to "further build the LOVERBOY movement."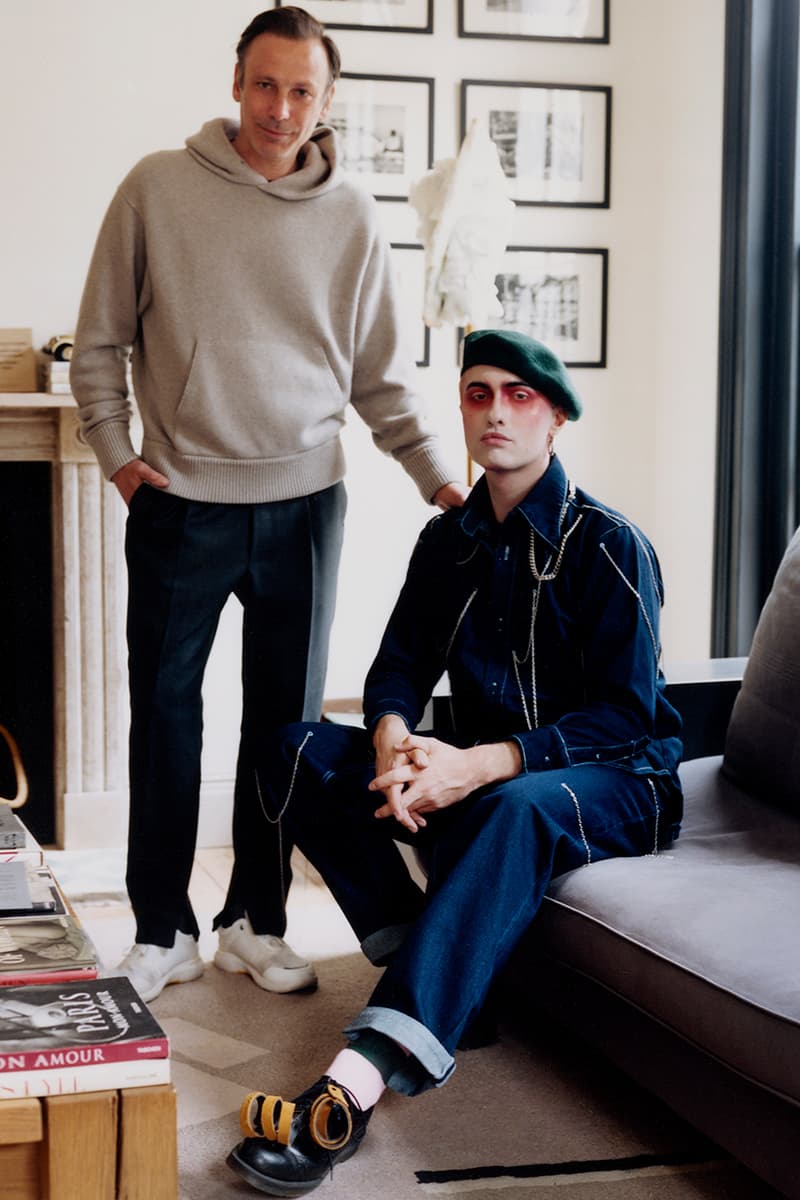 Tomorrow Ltd. Announces Investment Into Charles Jeffrey LOVERBOY
The group hopes to "further build the LOVERBOY movement."
Tomorrow Ltd. has announced an investment in London-based label Charles Jeffrey LOVERBOY, adding the brand to its roster of partners. The news comes three years after Tomorrow's last headline-grabbing move, when the group acquired a "substantial stake" in A-COLD-WALL*.
The partnership with Charles Jeffrey LOVERBOY will see Tomorrow work with the label across all aspects of its development and business, while also acting as its Global Licensing partner. Tomorrow also hopes to work with Charles Jeffrey and his namesake label to grow the brand internationally and democratise it through more accessible pricing. Additionally, Charles Jeffrey LOVERBOY will tap into Tomorrow's expertise and services covering production, marketing and content development, e-commerce, distribution, and partnerships and collaborations.
Announcing the investment and partnership, Tomorrow CEO and co-founder Stefano Martinetto said, "We are incredibly excited to be announcing our partnership with Charles Jeffrey and his team, and to work with them all to continue and extend the community and messages that are central to the LOVERBOY ethos. We have huge respect for Charles as a polymath of creativity and can clearly visualise how this partnership will catalyse the development of the brand, drive growth for both LOVERBOY and Tomorrow, as well as to further build the LOVERBOY movement."
These thoughts were echoed by Jeffrey, who added, "I started my business in my bedroom 6 years ago as queer club night to allow a space for people to expand their minds. Since then I have worked so hard with my team to get it to the brand it is now. I am so proud of what LOVERBOY stands for and the community that orbits it, by investing in the label, Tomorrow enables LOVERBOY to expand its mission and continue its story, to emphasise the collective and collaborative approaches that have been so crucial to its development, to move from a lone star to a constellation."
For more from Charles Jeffrey LOVERBOY, the London label recently showcased its Fall/Winter 2021 collection.