Tomorrow London Acquires "Substantial Stake" in A-COLD-WALL*
A "natural progression" for the popular London brand.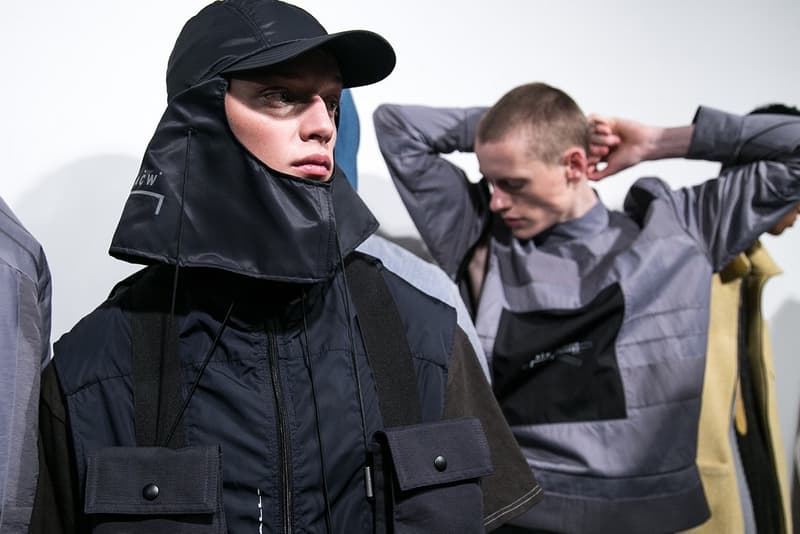 Fresh off the "controlled chaos" of A-COLD-WALL*'s Fall/Winter 2018 showcase, Tomorrow London Holdings – a entity that represents several companies and conducts sales, consultations, financial and logistical work for major brands — has picked up a "substantial minority stake" in the fast-rising London brand. While the details concerning the exact numbers behind the deal remain private, Business of Fashion reports that Tomorrow London will serve as A-COLD-WALL*'s "global exclusive licensee" at the company's "first move into a trademark co-ownership."
"We've always been a company that has been self-funded, without debt, [and] to continue executing our ideas to the highest level, it was a natural progression to enter a partnership with someone that could meet our requirements," reads a statement from A-COLD-WALL* founder Samuel Ross.
"We've developed a fashion platform which invests in and works with creative talents by providing them with integrated multi-services to create, support, nurture, develop and scale fashion brands while embracing diversity and sustainability," adds Stefano Martinetto, Tomorrow London's chief executive and primary shareholder Tomorrow London.
A-COLD-WALL* had an incredible run in 2017, and even helped produce one of the year's best sneakers.