Taco Bell Introduces Crispy Cheese Dippers and Nacho Fries
But only at one location at the moment.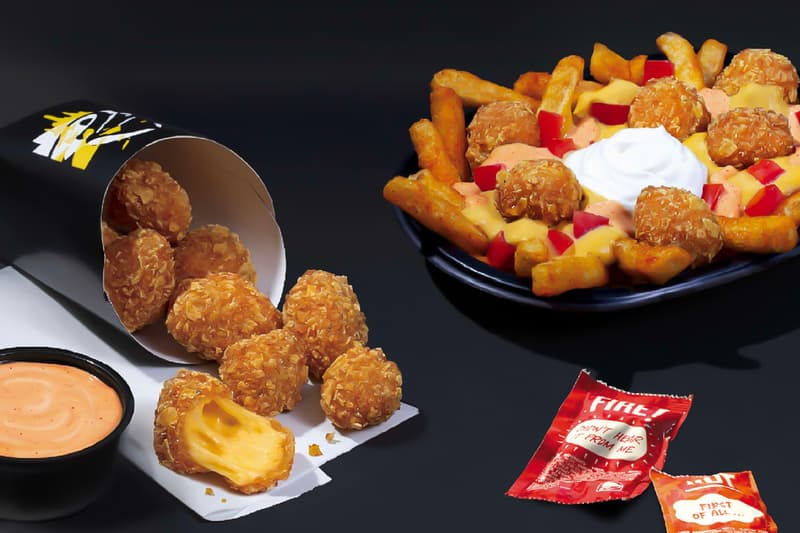 1 of 2
2 of 2
Shortly after rolling out its Crispy Chicken Sandwich Taco, Taco Bell is continuing to show off new menu items. The latest offerings from the fast-food chain come in the form of Crispy Cheese Dippers and Nacho Fries. Both menu items are centered around real cheddar cheese curds coated in tortilla chips and fried for a crispy exterior and gooey interior.
An order of Crispy Cheese Dippers comes with nine fried cheddar curd balls and a side of spicy and creamy chipotle sauce. While Nacho Fries sees the fried curd balls accent a bed of fries seasoned with Mexican spices and topped with warm queso, chipotle sauce, sour cream and diced tomatoes.
Both priced at $3 USD, the Crispy Cheese Dippers and Nacho Fries are currently only available at Taco Bell's 131 E Orangethorpe Ave, Fullerton, California location until March 10 and it is uncertain if the menut options will be released nationwide.
For more food and beverage news, would you try this Korean spicy cheese rice cake ice cream?