Hokkaido Sushi Restaurant Prepares Nigiri With a Soldering Iron
Many question the health and safety of the technique.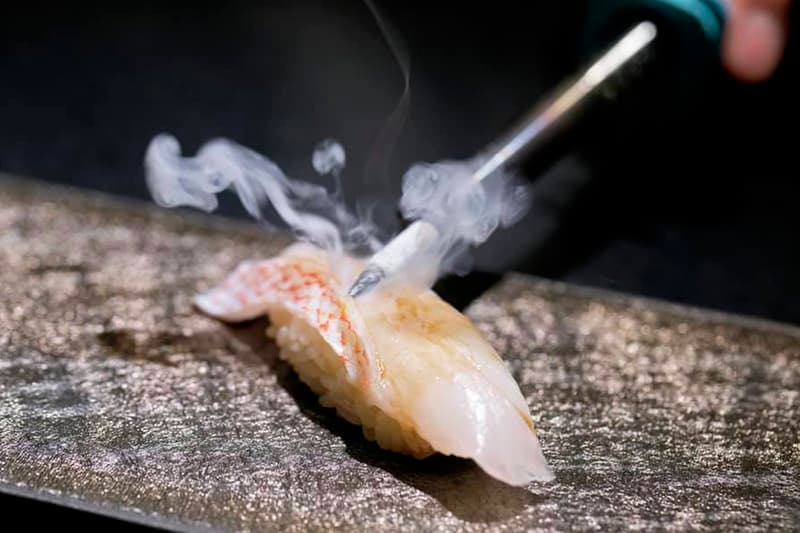 A sushi restaurant in Hokkaido is receiving a lot of attention after a video of how it prepares its sushi went viral online.
At Ninokura, a sister location of celebrated restaurant Sushi no Kura in Sapporo, Hokkaido, raw fish is seared with a soldering iron to impart flavor and create unique texture. Apparently, the device commonly used for installation, repairs, and limited production work provides greater temperature and direction control than a traditional kitchen heat source.
But the now-viral clip has garnered a plethora of comments questioning the safety of using a soldering iron on food, noting that it could be made from lead. In response to the health and safety concerns, Ninokura issued a statement on its official Facebook account reassuring customers and those that have seen the video that the device they used came with an iron tip but they replaced it with a stainless steel tip as an added safety precaution.
Check out how Ninokura prepares its nigiri sushi with a soldering iron below.
北海道・札幌の人気寿司店「鮨ノ蔵」の姉妹店としてオープンした「弐ノ蔵」。鮨ノ蔵の名物であるイカをはんだごてで火入れする一品も。新たな札幌の人気店になるのも時間の問題かも。 pic.twitter.com/rK2qdAdYL2

— 浜崎龍(美味しい店が分かるテリヤキの代表取締役) (@ryu_hamasaki) February 26, 2021
For more food and beverage news, Reese's Ultimate Peanut Butter Lovers Cups contain absolutely no chocolate.