Sheck Wes Signs With Professional Paris Basketball Team
After getting overlooked in last year's NBA Draft, the 'Mo Bamba' rapper is taking his hoops talents overseas.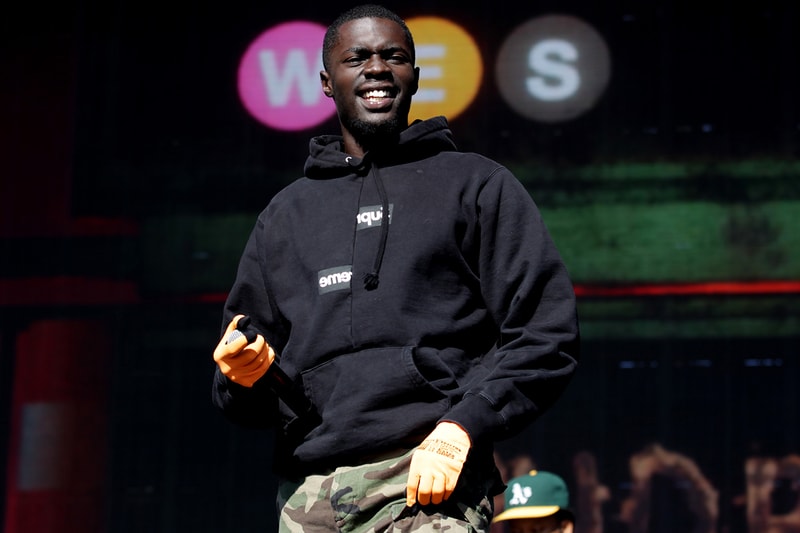 Sheck Wes, while primarily known for being a recording artist, is taking his talents overseas to play professional hoops with the Paris Basketball team. The French ball club recently took to Instagram to announce their excitement over welcoming the NYC-born MC into their roster.
While this may come as a bit of a surprise to some folks, this actually isn't the first time that the Mudboy artist has attempted to enter the realm of professional basketball. Last year, Wes put his name in the hat and declared for the 2020 NBA Draft, but was unfortunately passed on by the 30 teams of the Association. His confidence however, is unwavering. When he's not putting in work in the studio, the Cactus Jack member will often show himself in the gym getting up shots and working on his handles, and this seems to have paid off as it's confirmed that his career will start in May 2021 for LNB Pro B — the 2nd tier level men's pro league in France.
It's still unclear as to how invested the franchise will be in him or what role he will play, but one thing is for certain and that's the fact that the "Mo Bamba" rapper will indeed finally be "ballin' like a motherf*ckin pro".
For more hoops news, Jeremy Lin recently spoke out against the recent hate crimes against Asians.