Would You Try This Korean Spicy Cheese Rice Cake Ice Cream?
Featuring a jalapeño chal-tteok (sticky rice cake) exterior and cheddar cheese ice cream filling.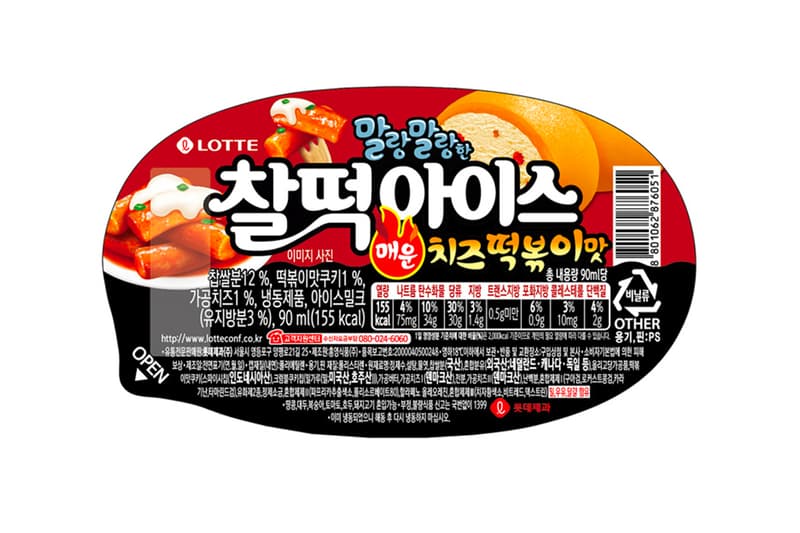 Testing the limits of ice cream, Lotte Confectionery has now released a tteokbokki (spicy rice cake) flavored ice cream. Tteokbokki is a popular Korean food commonly made with garae-tteok (가래떡; cylinder-shaped rice cakes), eomuk (어묵; fish cakes), boiled eggs and scallions glazed in a gochujang (고추장; fermented red chili paste).
The Chal-tteok Spicy Cheese Tteokbokki Ice Cream features a jalapeño flavored orange glutinous rice flour wrapper that surrounds a cheddar cheese ice cream riddled with spicy chips and cookie crumbs. Limited to just 500,000 packages, the limited offering is supposed to be "fun to eat" as "the sticky texture of the rice cake and the sweetness of the ice cream creates a surprising harmony of taste, according to Lotte Confectionery.
Priced at ₩1,000 KRW (approximately $0.90 USD), the Chal-tteok Spicy Cheese Tteokbokki Ice Cream is available now in supermarkets, grocery stores and other retail locations in South Korea with stateside imports expected to come in the near future.
View this post on Instagram
View this post on Instagram
For more food and beverage news, a Hokkaido sushi restaurant prepares nigiri with a soldering iron.