Russian Star Wars Fans Build a Life-Size Replica of 'The Mandalorian' Spaceship
The replica reportedly cost over $10,000 USD to make.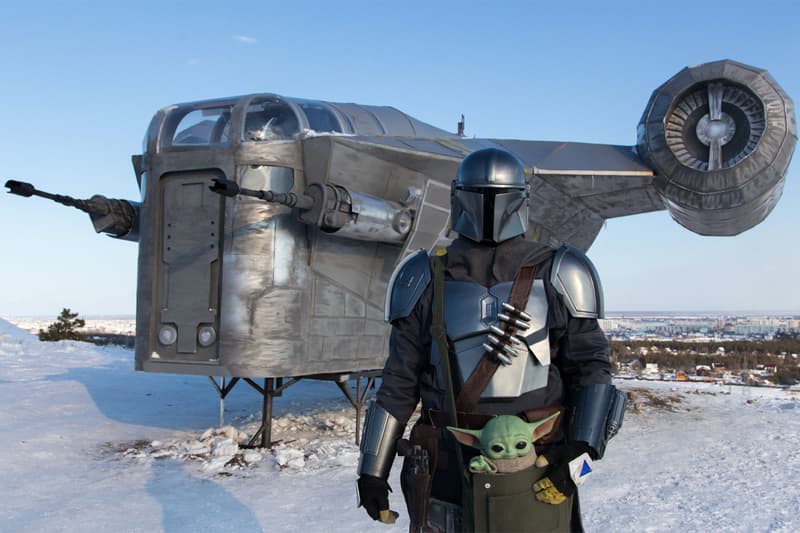 A group of Star Wars cosplay fans in Russia have built a life-sized replica of the Razor Crest in Siberia. Fans worldwide now have a chance to visit this realistic-spaceship copy of the Razor Crest in the Far East Russian city of Yakutsk.
According to sources, Ayaall Fyodorov, Russian cosplayer, and his friends built the gunship as a project during the pandemic lockdown. The futuristic spaceship is over 46-feet long and weighs more than one ton. In a quote obtained by the Moscow Time, Fyodorov said, "Our Instagram followers helped us. When we called for assistance, they helped us raise the needed funds. The Yakutsk IT park, a [local] private company, helped us rent a hangar, the only place where the structure could fit."
Fyodorov and his crew ensured that the spacecraft was as close to the replica as possible and even painted it to mirror the design of the original ship. The realistic replica of the Razor Chest also includes a seat designed to specifically fit Baby Yoda. Fyodorova claimed that the model cost roughly $10,200 USD and that he even sold his car to make this dream project become a reality.
The Mandalorian ship is apparently the first of its kind in the world. The spacecraft has now become a major attraction amongst Russian locals.
Check out how the Russian cosplay group put the spaceship together below.
WATCH: A fan of the "Star Wars" TV series "The Mandalorian" built a replica of the Razor Crest gunship in Russia. pic.twitter.com/tdGtlPl9rq

— CBS News (@CBSNews) March 11, 2021
In case you missed it, Disney offers a further sneak-peek look at Cruella.