Initial Reactions To Zack Snyder's 'Justice League' Have Been Revealed
Fans will not be disappointed.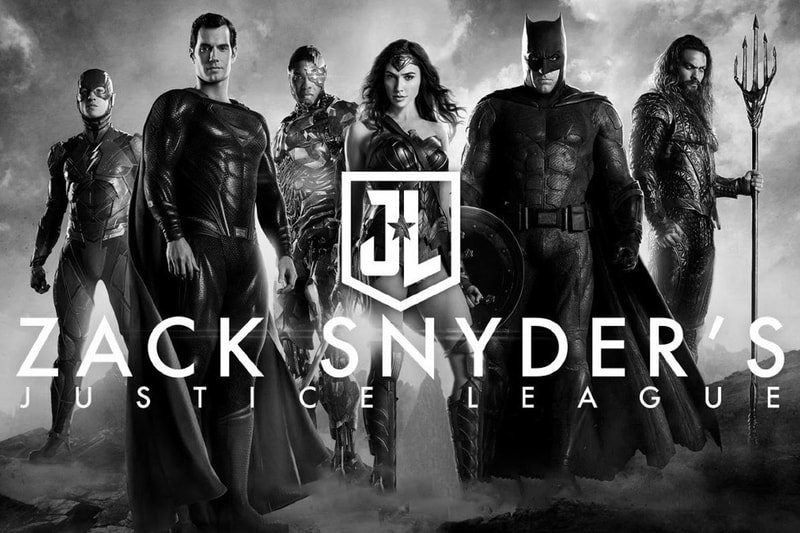 With just a few days to go before the public gets to watch the highly anticipated Justice League: The Snyder Cut, several critics have already begun weighing in on the film.
Critics have released their own thoughts and comments regarding Zack Snyder's originally intended film experience. So far, the general critical consensus has ultimately left critics pleased with the Snyder Cut. Film critics and reporters such as RogerEbert.com's Matt Zoller Seitz and Wrap's Umberto Gonzalez have shared their positively zealous comments about the HBO Max project. If the critics reign true, then fans are in for a pleasant surprise.
Prior to the film's official drop this week, multiple teasers and information have been made public about the new film rendition. However, the multi-year long journey will soon come to a close as fans will be able to watch Justice League: The Snyder Cut and formulate their own decisions about the film on HBO Max starting March 18.
The long-awaited four-hour film is dedicated to Snyder and his partner and producer Deborah Snyder's late daughter Autumn.
Check out some of the Tweets from film critics below.
The #SnyderCut is a master class in what a difference a filmmaker makes ??

Joss Whedon DID do a hack job on #ZackSnyder's vision
and it IS heartbreaking – and fascinating – to see.

The film is a true #JusticeLeague story
and Snyder's best film to date.

Review tomorrow! pic.twitter.com/0aqx7o3Fbz

— Grace Randolph (@GraceRandolph) March 14, 2021
Sometimes, a movie is so hyped it can't live up to the myth by time it's in your hands. The Snyder Cut of Justice League flew above my expectations, expanding the vision for the DCEU that MoS and BvS kicked off. It's on the same level as when Avengers 1 hit theaters.

— Mike Reyes (@MrControversy83) March 14, 2021
There's no reason that Snyder and company couldn't edit this down to 2.5-3 hours. The first 110 minutes are torturously stilted, stagnant and dull. Conversely, there's little reason WB couldn't have released a 150-min version with this footage in theaters back in 2017.

— Scott Mendelson (@ScottMendelson) March 14, 2021
#ZackSnydersJusticeLeague does indeed exist, I seen it THREE TIMES now, & IT IS FREAKIN' AWESOME! I had an absolute blast watching each time & shocked at just how good it actually is and how well it plays! Action packed, it hits all the beats & that @Junkie_XL score is straight? pic.twitter.com/UgFW1Le9kA

— Umberto Gonzalez (@elmayimbe) March 14, 2021
Enjoyed #TheSnyderCut immensely. It provides lots more clarity & cohesion to these beloved heroes and their struggle, rooting the action in intense stakes. Restoring the backstories does a world of good to everyone, but especially Ray Fisher. #JusticeLeagueSnyderCut pic.twitter.com/fbjyzvxAp6

— Courtney Howard (@Lulamaybelle) March 14, 2021
I don't feel we can ever honestly answer that because there never would have been a four-hour version released initally much less other changes he made since. This cut is very much affected by the last four years. But "Better than BvS" it's safe to say. https://t.co/uW1D1ViLmF

— Eric Goldman (@TheEricGoldman) March 14, 2021
Zack Snyder's Justice League: I enjoyed it thoroughly. It's both very different, and eerily similar, to the original film with almost all of the changes and additions improving the characters and story. Better motivations. Bigger stakes. It's bloated but superior & worth the wait pic.twitter.com/h7PRADzeJn

— Germain Lussier (@GermainLussier) March 14, 2021
#TheSnyderCut is loaded with scenes people haven't seen & are going to love. It is such a better movie than the theatrical cut of #JusticeLeague. Night and day difference. Saying that have no idea how this version could have ever been released in theaters. Perfect for @hbomax. pic.twitter.com/Fnamv6GcKj

— Steven Weintraub (@colliderfrosty) March 14, 2021
I saw Zack Snyder's #JusticeLeague. It's long, but also far better than the original. Fans, and those clamoring for the Snyder Cut, are going to LOVE it. Also happy for Zack Snyder, you can tell he got to make exactly what he wanted to make.

I'll say more another time. pic.twitter.com/OXf73vw11f

— Jeff D Brackets (@JeffDLowe) March 14, 2021
One hour into #JusticeLeagueSnyderCut and it is already 1000 times better than that disaster in 2017. There is an actual story and a real vision. Review tomorrow.

— Kristian Harloff (@KristianHarloff) March 15, 2021
Thoughts on the #JusticeLeagueSnyderCut: pic.twitter.com/UXXAw4ELqJ

— Roth Cornet (@RothCornet) March 15, 2021
In case you missed it, Netflix's Concrete Cowboy explores North Philadelphia's cowboy subculture.