The New Rolls-Royce Phantom Tempus Collection Celebrates Time and Space
A glowing pulsar star is added to the ceiling of the $500K Phantom.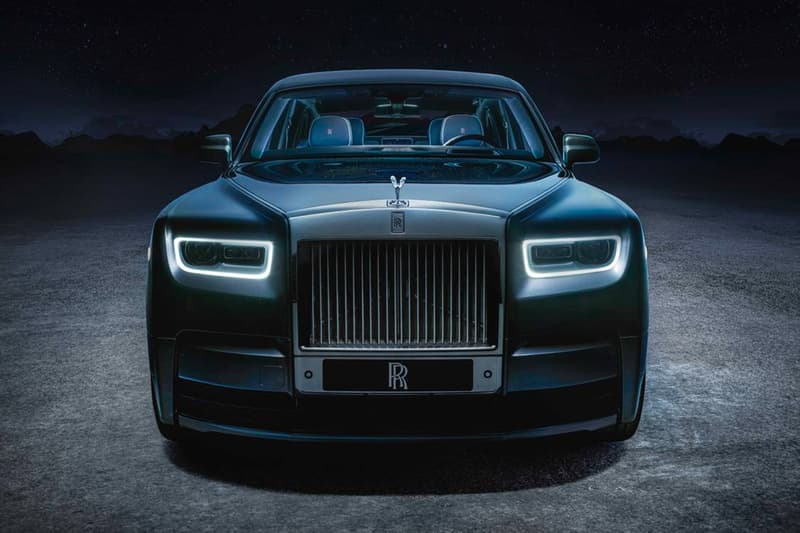 1 of 8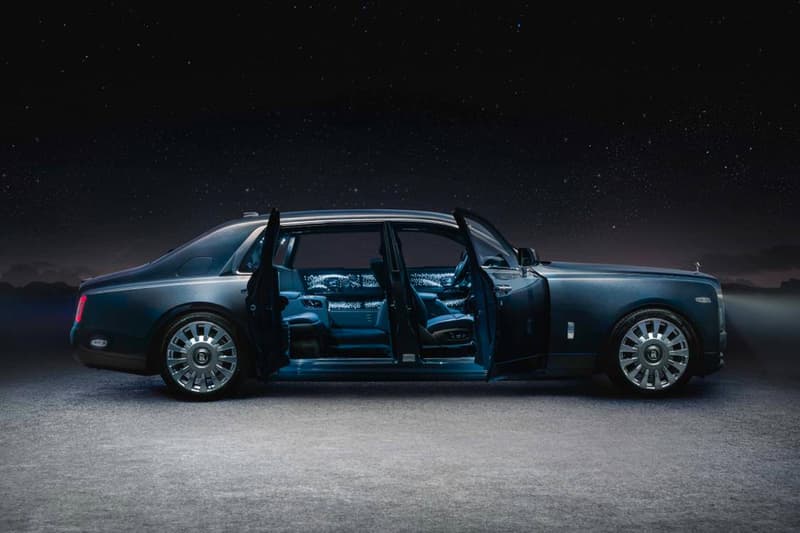 2 of 8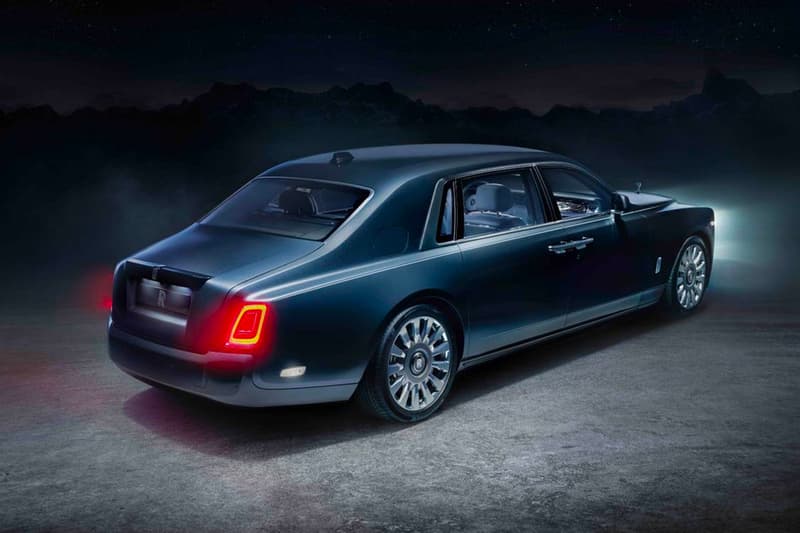 3 of 8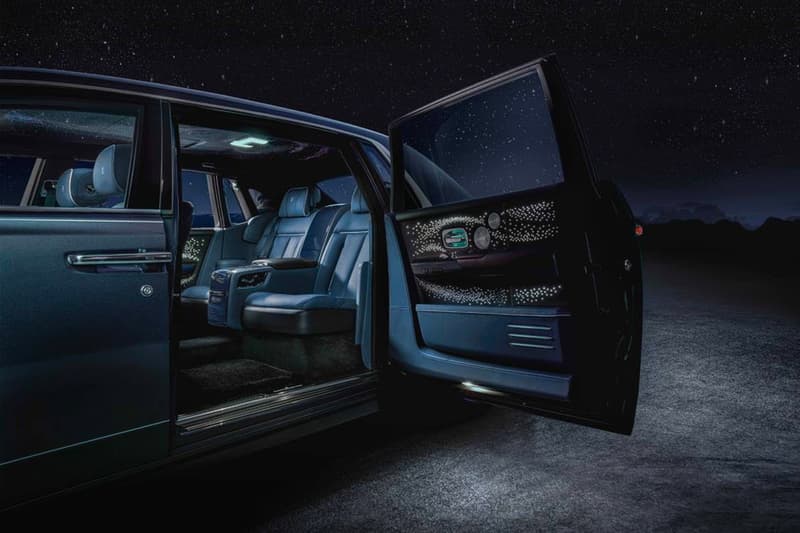 4 of 8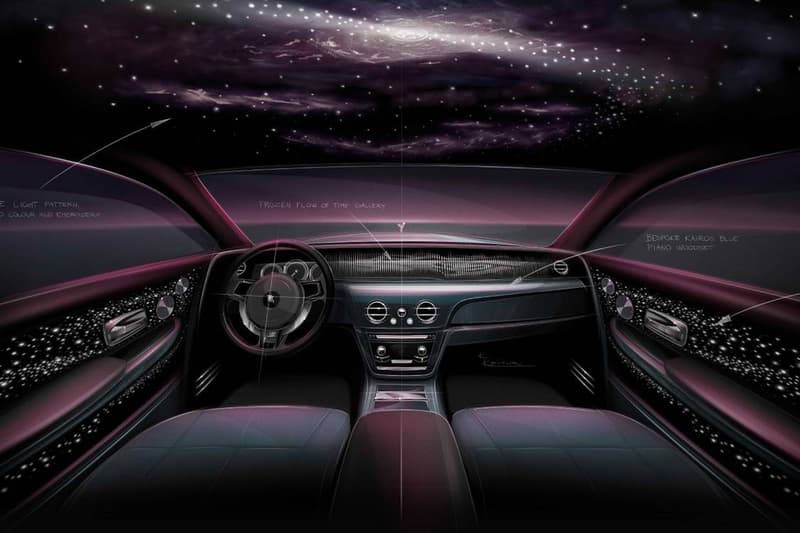 5 of 8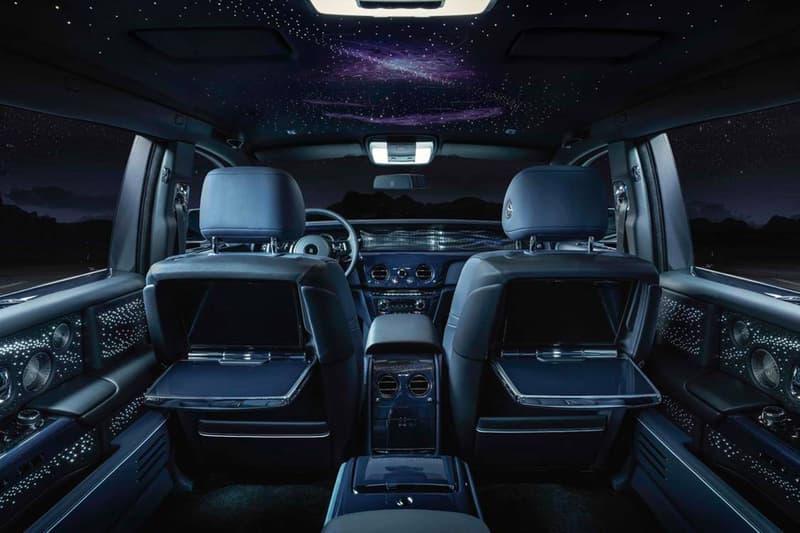 6 of 8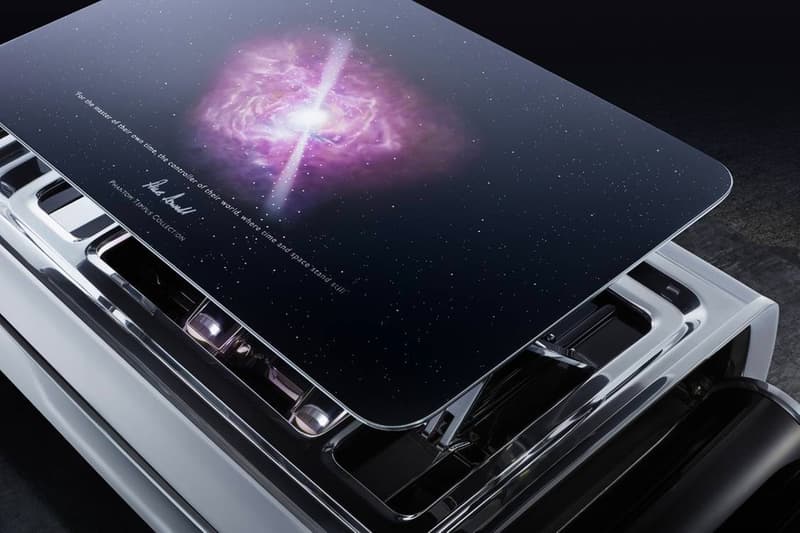 7 of 8
8 of 8
Rolls-Royce has once again elevated its Rolls-Royce Phantom with an exclusive and rare collection, the Phantom Tempus Collection. There are only 20 examples of these cars made and all are already sold out.
The Phantom features an astronomical interior design and according to the press release, the new Rolls-Royce Phantom Tempus collection is inspired by "time, astronomical phenomena, and the infinite reaches of the universe." Torsten Müller-Ötvös, chief executive of Rolls-Royce said, "With Phantom Tempus, we have created a space in which those strictures no longer apply – as illustrated by the deliberate absence of a clock. Rolls-Royce clients are not bound by Time; the outside world with all its pressures and demands are forgotten."
Each of the 20 cars within the collection is painted in Kairos Blue bespoke paint, which includes glittering flakes of blue mica. The sleek silhouette also comes with a redesigned fiber-optic headliner called the Pulsar Headliner blending the existing fiber-optic lighting with a galaxy-like embroidery, as well as an accompanying hand-painted champagne chest.
The interiors feature the "Frozen Flow of Time" artwork, which is created with a single piece of billet aluminum, milled to create 100 "individual contoured columns". The columns are each hand-polished and black-anodized, causing them to be extra reflective. According to the automotive company, the columns also represent "the 100-million-year period of a rotational spin of a pulsar star."
The entire collection greatly focuses on the pulsar, which is an astronomical phenomenon Rolls-Royce describes as "unknown until 1967 and found only in the deepest reaches of space (the nearest yet discovered is 280 light-years, or 1,680 trillion miles, from Earth). These very dense, white-hot stars emit electromagnetic radiation in extremely regular pulses, making them some of the most accurate clocks in the universe."
Though the company has not revealed the price tag of the monstrous vehicle, a regular Phantom goes for $463,000 USD and it can be assumed that the Phantom Tempus Collection is upwards of $500,000 USD.
Take a look at the Rolls-Royce Phantom Tempus Collection above and in action, below.
In case you missed it, SPOFEC equips the Rolls-Royce Cullinan Black Badge with OVERDOSE widebody kit.