Pringles Japan Readies "Texas Ribs" Flavored Chips
Continuing its "Passport Flavors" series.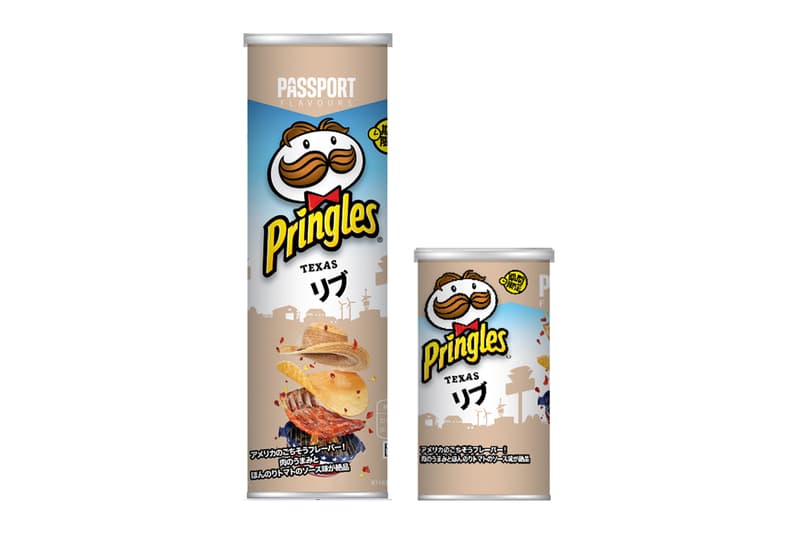 With COVID-19 still restricting international travel, Pringles Japan is continuing its "Passport Flavors" series centered around replicating regional flavors from around the world. Extending the series that started last year, "Passport Flavors" will introduce four bold flavors in 2021.
Kicking off the on-going release is a new Pringle "Texas Ribs" flavor inspired by the famous barbecue of the Lone Star State. Each chip is packed with meaty flavor accented with the umami of soy sauce, various spices, tomato, onion and garlic. Coming in full and half size tubes, the packaging depicts the Texas cityscape, a dynamic motif representing the flavor of "Texas Ribs" and Mr. P sporting a ten-gallon hat.
The "Texas Ribs" flavor Pringles will be in supermarkets, grocery stores and other retail locations in Japan March 22 with stateside imports expected to come in the near future.
View this post on Instagram
"プリングルズで世界一周✈第1弾
がっつりしたリブの旨味!が味わえる#パスポートフレーバーズTEXASリブ ??
発売前にプレゼント!
オリジナルパスポートケースも当たる‼️

<参加方法>
①@PringlesJapanCPをフォロー
②この投稿を3/10(水)23:59までにRT
③結果がDMで届く"

— プリングルズ ジャパン (@PringlesJapanCP) March 8, 2021
For more food and beverage news, McDonald's Japan has reimagined the Filet-O-Fish as a rice burger.