Lil Baby Continues to Hint at Joint Mixtape With Lil Durk
"Tell [Lil Durk] let's drop the tape."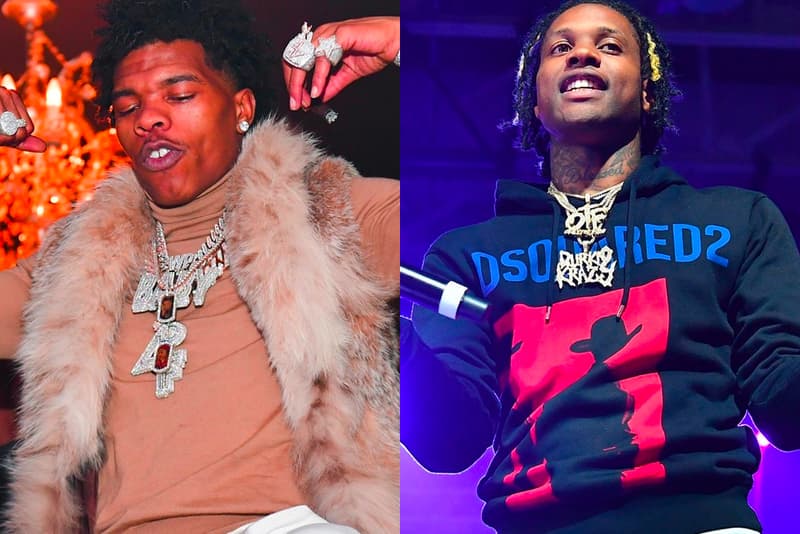 Lil Baby continued to push the rumor of a joint mixtape with Lil Durk on social media, almost confirming that the project actually does exist.
The My Turn rapper took to Instagram Stories to repost a photo of him and Durkio with the caption, "Aye y'all tell @LilDurk let's drop the tape fucc." Lil Baby didn't add any additional info of when they're at least planning to release the project, but the terminology the rapper used seemingly affirms that the pair have worked on something exciting.
Earlier this February, Lil Durk told a fan on Twitter that he'll FaceTime Lil Baby about the fan's suggestion for a joint album. He then went on Instagram Stories to share his enthusiasm for the project, uploading another fan's Instagram poll and tagging Lil Baby.
Baby and Durkio have teamed up on several occasions, namely on tracks such as 2018's "Finesse Out The Gang Way," "How I Know" and 2020's "3 Headed Goat" with Polo G.
My Turn recently celebrated its first anniversary and also received a platinum certification. Meanwhile, Durk and his OTF crew dropped off their new Loyal Bros compilation album.
Stay tuned for more info on the project.
View this post on Instagram
I'm bout to FaceTime him and tell em what you said ???? https://t.co/ILsxPbkpTC

— THE VOICE (@lildurk) February 5, 2021
View this post on Instagram
Elsewhere in music, Drake and his OVO imprint relaunched their OVO Sound Radio show.