Nike Basketball's New "Greater Than" Series Is All About Maximizing Space
By centering its designs around the game's three core movements: cutting, running and jumping.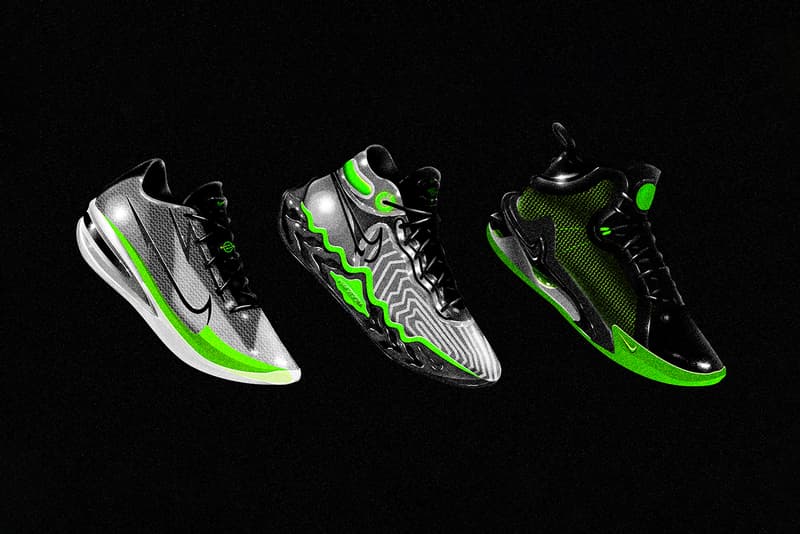 1 of 8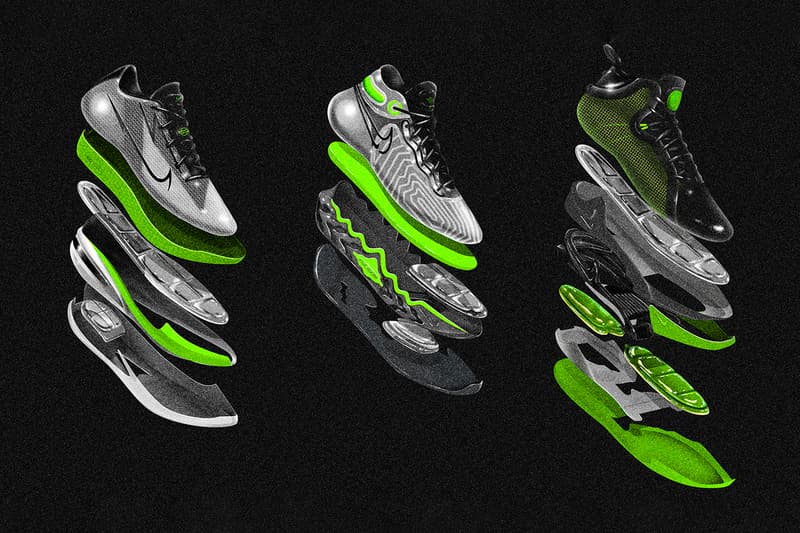 2 of 8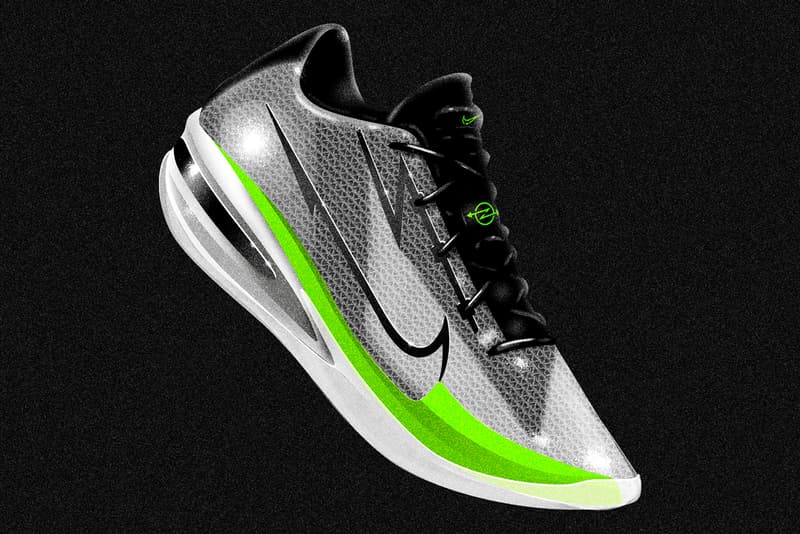 3 of 8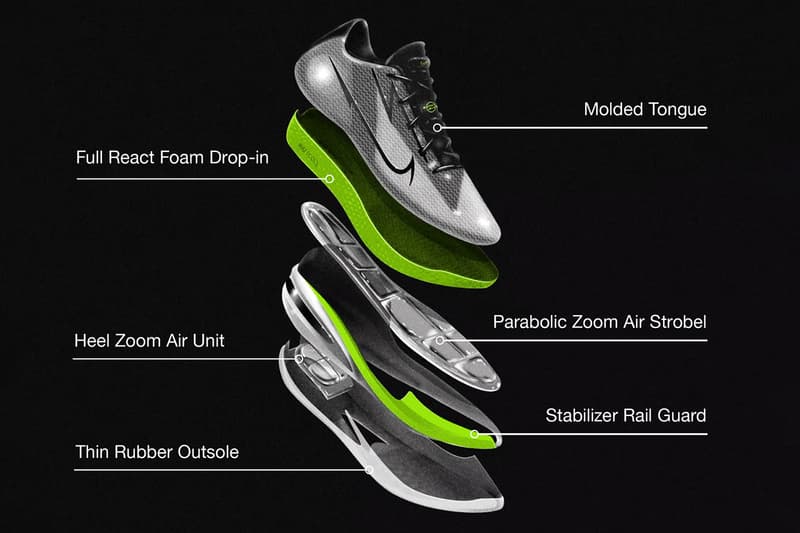 4 of 8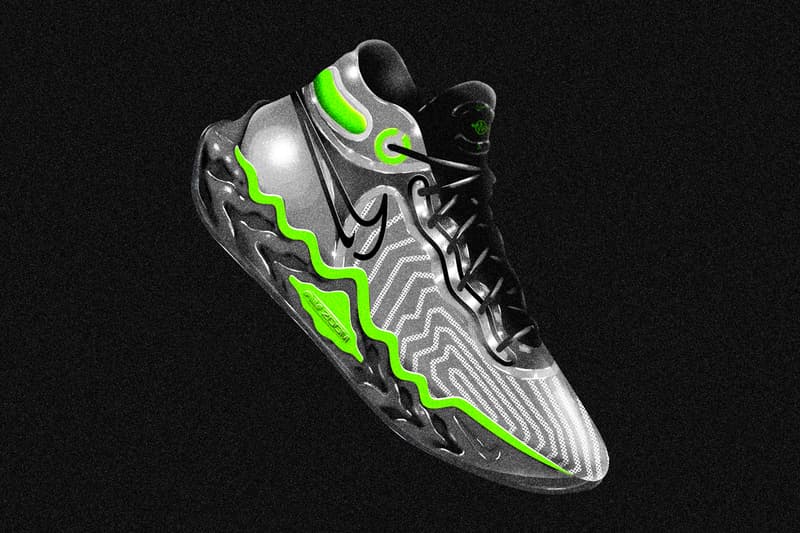 5 of 8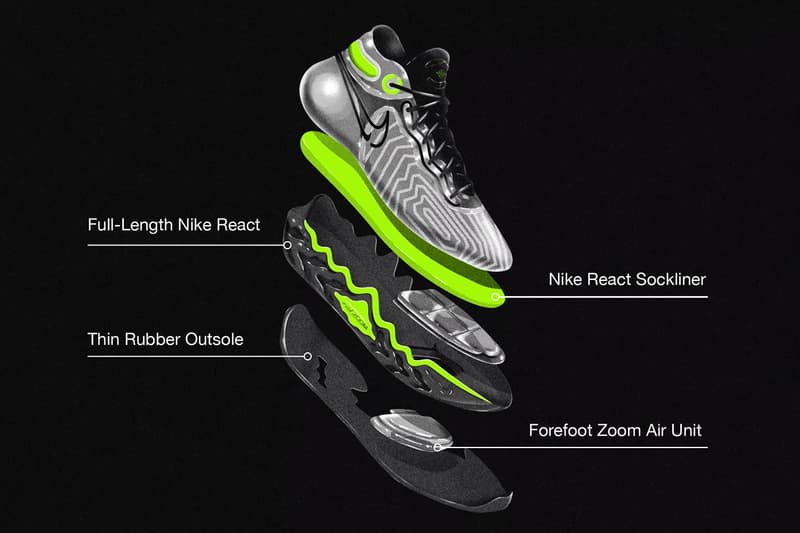 6 of 8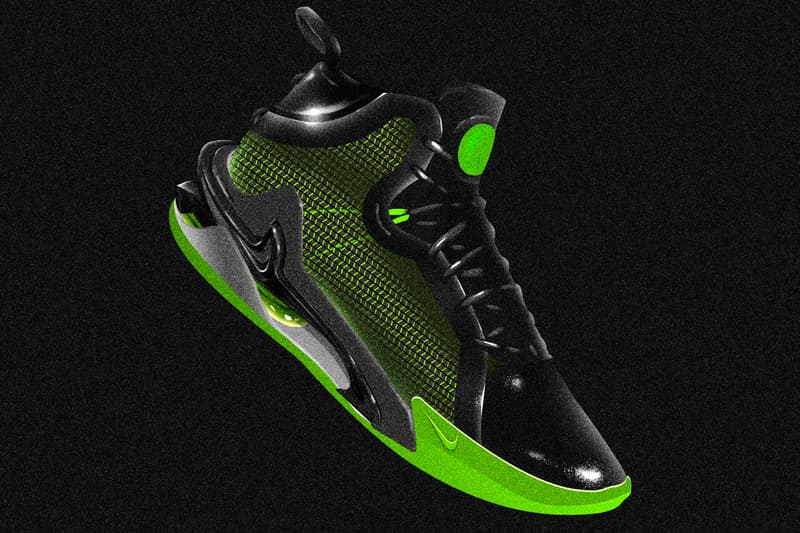 7 of 8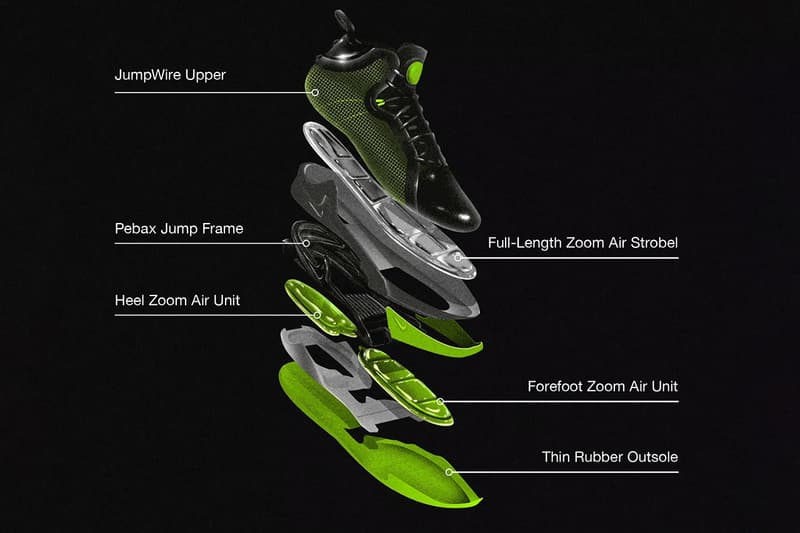 8 of 8
Basketball is centered around three key movements: cutting, running, and jumping. When performed properly, each helps a hooper control space on the court — which is essential to winning the game — so Nike has focused its new "Greater Than" basketball shoe series around maximizing space for each of these movements.
The "Greater Than" series (G.T. for short) is made up of three models: the Air Zoom G.T. Cut, the Air Zoom G.T. Run and the Air Zoom G.T. Jump. Though all three are designed to be "positionless" sneakers, each is geared toward fully unlocking the potential of its namesake action. The Air Zoom GT Cut features a curved Zoom Strobel embedded in a drop-in React foam midsole for explosive transitions, while the Air Zoom GT Run offers a Nike Running-like React midsole and React insole, which form a "sandwich" around double-stacked Zoom Air units. Lastly, the Air Zoom GT Jump is all about explosiveness with a unique stacked Zoom Air system, a full-length Zoom Strobel, a Pebax frame and a JumpWire upper.
Each pair's construction was informed by a data-driven approach — Nike Basketball's designers learned from the research performed on the ZoomX Vaporfly 4%, namely the importance of testing specific types of movement. When describing each shoe's tech, Nike Senior Creative Director for Men's Performance Sport Ross Klein compared the shoes to video game ratings.
"All basketball players cut, run and jump at various points in a game. They all possess those corresponding skills, but they might be stronger at maybe one or two of them," he said. "This whole family of shoes can play ball, depending on any which way you want to move. The difference is that because one area is the focus for each silhouette, we'll help enable the player's ability to do that one thing that makes them 'greater than.'"
Look for the Nike Basketball "Greater Than" series to roll out in the coming months. The Air Zoom G.T. Cut will release in Greater China April 1, the Air Zoom G.T. Run will arrive later this summer, and the Air Zoom G.T. Jump is set to debut in the fall. Retail prices have yet to be announced.
For more news on upcoming sneakers, check out the latest installment of HYPEBEAST's weekly Best Footwear Drops list.