Soccer Superstar Neymar Jr. Is Making His Way To 'Fortnite'
Arriving this March 2021.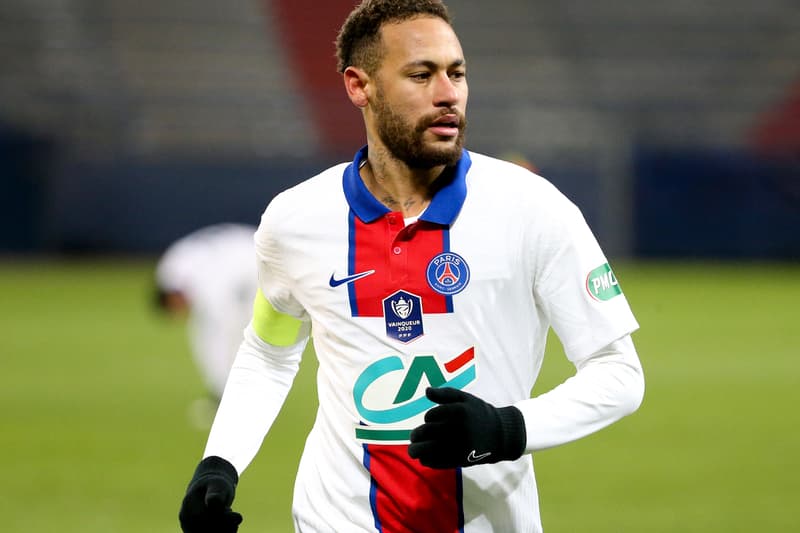 Fortnite and soccer have long had a standing relationship with one another and it appears that the game and the sport have gone one step forward in solidifying their partnership. In a series of tweets, Epic Games and Neymar Jr. have teased a potential appearance from Brazilian soccer star.
Though minimal detail has been revealed, it appears that a Neymar skin will somehow be manifested in the battle royale game. Fans have speculated that his iconic #10 jersey number will be highlighted as based on Neymar's own Twitter reactions indicating clues of the worlds colliding.
At the same time Neymar is expected to make a surprise arrival to the sixth season of Fortnite, DC heroes will also be receiving a cosmetic makeover in the game due to the highly anticipated premiere of Fortnite/Batman: Zero Point comic books. Earlier this January 2021, Epic Games and Warner Bros. have partnered to release a six-issue series of crossover comics that are set to unite the universe of Fortnite and the Dark Knight. Furthermore, the game is expected to include an all-new costume for Harley Quinn in April 2021.
So far, the Neymar Jr. x Fortnite teasers have shown not only a skin version of the soccer player but a superheroic version of the athlete. Based on the images, the cleats appear to have claws, and even potentially wolf teeth. Neymar has not been a stranger to Fortnite having played with pros such as Ninja.
Fortnite has partnered with soccer clubs for specific team skins in the past, however, Neymar Jr. is the first individual soccer player to receive his own skin. The Brazilian soccer player is expected to make his way to Fortnite on March 16.
— Neymar Jr (@neymarjr) March 13, 2021
He's given everything to the Order… and for what?

3.16.2021. #FortniteSeason6 pic.twitter.com/vP0tZytkaU

— Fortnite (@FortniteGame) March 13, 2021
It IS a Fortnite x Neymar collab.. pic.twitter.com/9brVXAkFAp

— HYPEX (@HYPEX) March 13, 2021
In case you missed it, 20 titles from Fallout, Doom, The Elder Scrolls are coming to Xbox game pass.